Archive for the 'cowboy' Category
Welcome to the Next Big Thing Blog Hop. The delightfully talented Angel Martinez tagged me last week so now I'm here to share a little about my current work-in-progress.
What is the working title of your book?
Arresting Love
Where did the idea come from for the book?
This is Book 2 in my Wild R Farm series, and as I was writing Book 1, Finding Release, I developed quite a soft spot for Billy, the barn manager at the farm, and I decided he needed his own book.
What genre does your book fall under?
M/M Shapeshifter Cowboy Erotic Romance – I like to get specific J
Which actors would you choose to play your characters in a movie?
Billy: David Boreanaz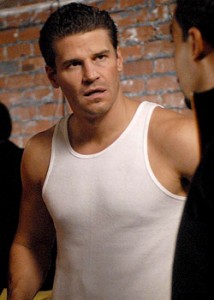 Levi: Colton Haynes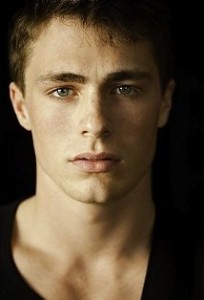 What is a one sentence synopsis of your book?
Billy Lawson wants a real relationship, but he's just about given up hope when he meets Levi, a wounded cat shifter who needs his help.
Will your book be self published or represented by an agency?
I am self-publishing this series.
How long did it take you to write the first draft of your manuscript?
a month
What other books would you compare this story to within your genre.
The farm setting combined with some suspense make it similar to Laura Harner's Willow Springs Ranch series and Sara York's Texas Soul series, but since I've combined my favorite elements of both western-themed romances and shapeshifter stories, it's difficult to find an exact comparison.
Who or What inspired you to write this book?
The horse farm setting was inspired by taking my daughter to horseback riding lessons and observing the horses in the barn and the paddock.
What else about your book might interest the reader?
Levi can take on the form of a mountain lion and I spent time observing the pair we have at a local zoo in order to visualize how he would move and behave. When I write shapeshifters, I like to make sure the characteristics of their animal form are also reflected in the gestures they make as humans.
I'm tagging Hank Edwards and Sara Jay to post next week 12/19. I'm looking forward to hearing about what they're working on.