Posts Tagged 'steak diane'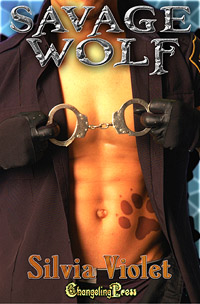 Make Steak Diane. Bake some potatoes. Load them up with butter, sour cream, bacon and cheese. Then come to dinner wearing nothing al all.
Officer Wolf: Silvia's onto something here. I would definitely go for that. Manly food. Nakedness. Dirty sex for dessert. I'm all for it.
Get better acquainted with Officer Wolf in Protect and Serve: Savage Wolf by Silvia Violet