The Past Comes Home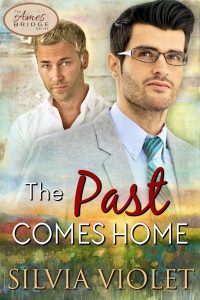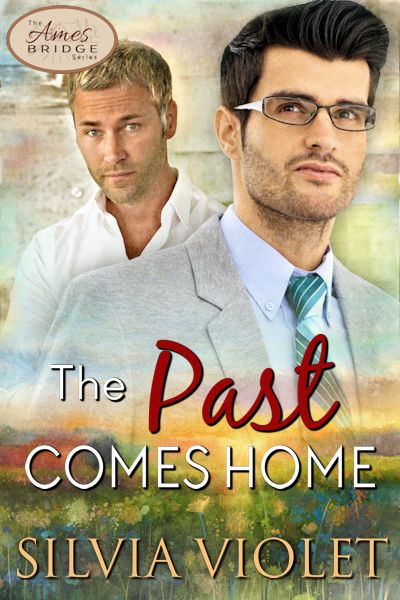 Ames Bridge
Ames Bridge 2
October 3, 2017
Twenty years ago, Paxton Marshall realized he liked boys, in particular his brother's best friend, Brad. Pax now runs a successful art gallery, but he's never found anyone who stirs his heart the way Brad did.
Brad Watson is back in town for his twentieth high school reunion. However, the celebration of long-ago days is the last thing on his mind. He's there for one reason: to finally tell Pax how he feels.
Pax is shocked to learn Brad is not only gay but also interested in him. Dating a man in Ames Bridge isn't as simple as it sound, though. In order to make a relationship work, both men will have to bolster their courage and alter their expectations.
*This book is an expansion of a previously published short story titled Open to the Past. Over 35,000 words have been added.*

Excerpt
A knock on the shop door drew Pax's his attention; probably his assistant, Cindy. It wouldn't be the first time she'd forgotten her key, and no one else would be dropping by this early. Microfiber duster in hand, he twirled his way past the worktables and unpainted pottery pieces.
He sang along with Madonna as he reached for the doorknob, and froze—Brad was grinning at him through the front window.
Heat rushed to Pax's face. For a moment he contemplated racing over to turn the music off, then walking calmly back to the door as if the last few seconds had never happened. Could he convince Brad his earlier appearance was a hallucination?
Brad placed his hand against the window and peered in. "Is this a bad time? I know I'm really early."
"Um…no. Just a sec."
He would open the damn door, talk to Brad, and generally behave like a respectable adult. That's what would happen.
With a deep breath, he turned the knob and stared, openmouthed, unable to form a single word. Was Brad even more gorgeous than he'd been two years ago? At eighteen he'd been the hottest boy in school, but now with his dirty-blond hair showing hints of gray, he was even better. His T-shirt stretched taut over his biceps, and his jeans fit like they were tailor-made for his muscular thighs. But the thing that made Brad even more desirable now was how relaxed and happy he seemed. In high school he'd always been restless, as though he were uncomfortable in his gorgeous body, despite having it made as far as anyone else could tell. Pax wondered what had changed.
Pax looked up at Brad and realized he'd been caught giving him a blatant once-over while he stood in the doorway. "Um… Where are my manners?" Fled in the face of his insanity? "Come in. That is, if you'd like to."
"I would." He smiled, showing off the dimple in his left cheek.
Pax wanted to run his tongue across it. Instead, he made a dramatic show of bowing and sweeping his hand toward the interior. "Enter, sir."
Brad laughed and stepped inside. Pax shut the door behind him and locked it, hoping Cindy would be late so he'd have time to show Brad the gallery without anyone else there.
"Is it '80s day?" Brad asked.
Pax needed to accept that he would be blushing the whole time Brad was there. "No, I was just cleaning, and this music motivates me."
"Let me know if I'm keeping you from something. I woke up early, and I was anxious to see you."
Anxious to see him? Him? Pax's knees threatened to give. Was it possible…? No. Just because Pax had spent far too many hours fantasizing about Brad saying he was gay or bi, that didn't mean it was going to happen.