Got my cover for Revision!
Check out this lovely cover for the sequel to Stranger Than Fiction…..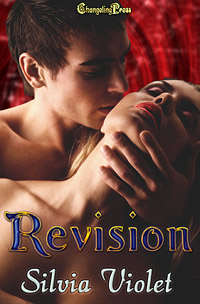 Revision by Silvia Violet
Vivian used the power of the written word to free Niall from an evil wizard and discovered a world of vampires, magic, and incredible sex she thought existed only in her fantasies. Now the wizard's power is growing and Vivian and Niall must work with the Vampire Consulate to destroy him before he unleashes his power on humans and non-humans alike.
As danger intensifies, Vivian and Niall's connection strengthens until there is no doubt she is his Companion. Their desire for one another rages out of control, but will fear of what the future holds keep them from sealing their bond?