Fantastic Review for Savage Wolf!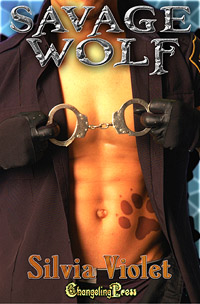 I received a fantastic 4 Cherry review from Xeranthemum at Whipped Cream. I was especially thrilled to see that she liked both Wolf and Natalie and saw them just the way I envisioned them. It's uch a great feeling to know your characters clicked with someone.
"Protect and Serve: Savage Wolf is a hot and entertaining read. It's a short story condensed with the elements romance readers look for when they need that short shot of woo-hoo on the wild side. The best part is that I had a fun time reading this story. Wolf and Natalie are so good together and even their happily ever after fit them to a tee. How can you beat that?"
Read the rest here.

Comments
Hayley Wootten says:

Hi there, i read your blog occasionally and i own a similar one and i was just curious if you get a lot of spam responses? If so how do you reduce it, any plugin or anything you can advise? I get so much lately it's driving me insane so any help is very much appreciated.Katy Home Security, 4410 Huntwood Hills Ln., Katy, TX 77494 – (281) 394-0477