Getting Hitched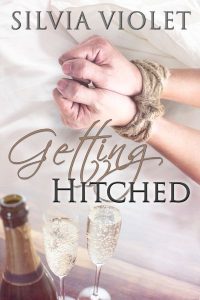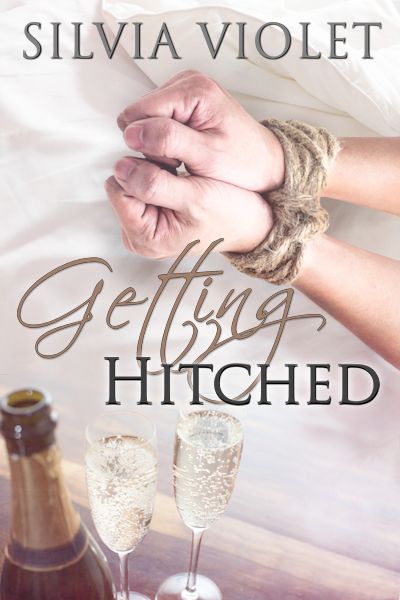 Fitting In
Fitting In 5
August 15, 2017
Last Valentine's Day, Gray proposed to his lovers, Jack and Mason. The three of them can't legally marry, but they've spent the summer planning a formal commitment ceremony. And nothing—not nerves, Gray being assigned the case from hell, or the August heat—will keep them from saying their vows in front of their friends. Then they'll declare their love for each other in the way they're most comfortable, privately, in bed. Join Gray, Jack, and Mason as they prepare to get hitched.
Available on Payhip

Excerpt
Mason nodded. "I know it's been a lot of work, more than any of us realized it would be, but if we can make it through the next week and a half and get everything done, I think we're all going to have fun."
Jack grinned. "We will."
"You two will, at least." But Gray was mostly joking. He might not enjoy it as much as them, but he would still have fun.
"Graaaay," Jack scolded. "You know you're going to enjoy our big day even if you won't admit it."
"He's so not going to admit it," Mason added.
Gray scowled. "I give you both what you need, and this is the thanks I get?"
"I'll give you some thanks," Jack said. He lifted Mason's legs so he could slide to the floor. Then he crawled slowly toward Gray.
Gray waved him away. "Sit back down. We're all tired, and I don't need that now."
Jack's mouth dropped open in a parody of shock, and Mason snorted.
"You know what I mean. Jesus! Are you two going to be like this until the ceremony?"
Jack shook his head dramatically. "No, sir."
"Of course not. We would never do that," Mason added.
"Right," Gray said. "When we take our honeymoon later this fall, I'll have you two at my mercy for a whole week. I will get my revenge. "
Mason grinned. "I sure hope so."
Gray turned to Jack. "You are a bad influence."
Jack dismissed his comment with a wave. "I'm wonderful, and so are you two. I can't wait to stand in front of all our friends and say how much I love you. It will be beautiful."
Gray couldn't help but smile. "Yeah, it will be." Especially if he actually managed to say the vows he'd written without choking up.