The Billionaire's Rival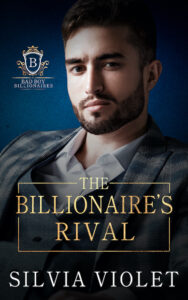 Bad Boy Billionaires 2
December 7, 2023
I've wanted Jay from the moment I saw him. He's an attorney like me, and he's competitive, skilled, and intelligent—not to mention hot as hell.
He also insists he's straight.
That doesn't stop him from flirting with me every chance he gets. And it doesn't keep me from wanting him in my bed.
Our rivalry—and the chemistry between us—ignites when we end up on opposing sides of a case that threatens our lives as well as our professional reputations.
I might have all the resources anyone could ask for, but I don't know if I can keep us both safe and keep Jay from breaking my heart.

Excerpt
Coming Soon