Cover Reveal and Giveaway: Professional Distance
I am thrilled to share this amazing cover by LC Chase! Comment below to be entered to win an advance copy.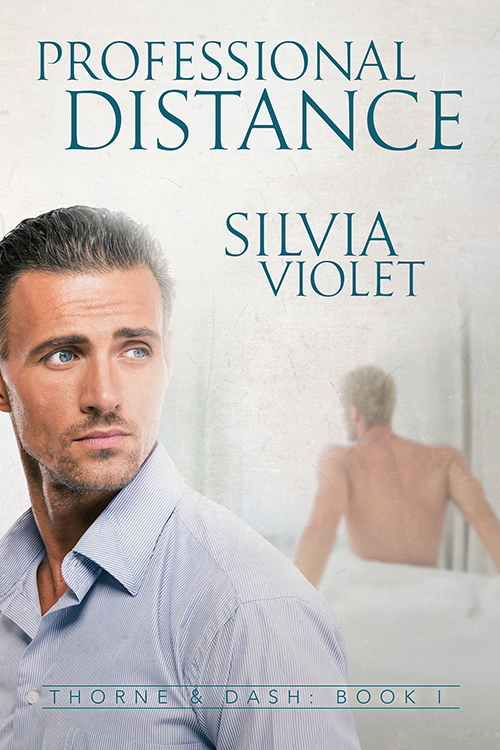 Professional Distance releases November 28 so get ready to meet these two amazing men…
Thornwell Shipton is wealthy, uptight, closeted, and an incurable workaholic. A tragic love affair left him terrified of relationships, so he tells himself sex is better scheduled and paid for.
Riley Dashwood is young, easy-going, and comfortable in his own skin. He's a passionate baker and an aspiring chef, working as an escort to save up for culinary school.
They're clearly made for each other.
When Thorne hires Dash, it's lust at first sight. After a few scorching nights together, both men start to wonder if what's between them is more than physical, but their age gap and resistance to romance make them afraid to change their professional relationship to a personal one. Dash pushes Thorne to admit he wants things he's denied himself for years. Kinky things. Soft, caring things. Things that force him to open his heart, not just his body. To move forward, one or the other must take a risk and ask for what he really wants.
**Don't forget to comment to be entered to win an advanced copy.**

Comments
Shanen Mailloux says:

I really really really really want to read this book !! The cover is gorgeous but the story fascinates me !!

Chelci says:

Love the cover! !!Can't wait for the book to come out!

Jen CW says:

Oh! I love the cover and can't wait to read this book! I have been so waiting patiently since you started posting teasers. 🙂

Jessica says:

Gorgeous cover!!!

Traci says:

Love the cover & can't wait to read it

Tracey Kugel says:

LC Chase's cover is perfect at evoking the story and the model for Thorne is perfect as well. I especially love the tag line "book 1"!

Dianne T says:

Beautiful cover. Super intrigued by the blurb – sounds great 🙂

susan bowdley says:

Looks and sounds amazing…can't wait xx

Sam Nelson says:

Sounds like a fantastic read.

Barbara Lampron says:

Oh that sounds just like the books I read!

Serena S. says:

Gorgeous!! And a big thank you for such a chance!

Thothkristen says:

Cover is beautiful! I love lust at first sight turned to love stories in m/m! Also, I love age difference stories too. I look forward to readin it!

Cindy says:

Your new cover is really beautiful! The story sounds really interesting and i am looking forward to reading it soon!

Jennie LovesBooks says:

Great cover. I look forward to reading it.