Archive for the 'paranormal' Category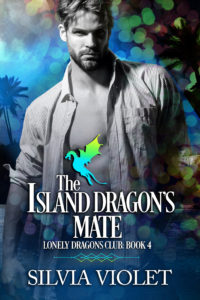 Best Day Ever: When your fated mate washes up on the beach like a gift from the sea.
Desmond
I'd nearly resigned myself to a life alone when the sea brings me a beautiful omega who smells like heaven. I realize he's mine, and I'll do anything to protect him. He doesn't know his name or how he got to my island, but he feels our connection. I wait for his memory to return, but no matter what happened in his past, I won't let it take him from me.
Jonah
I woke up on a beach with a big, gorgeous man standing over me, but I can't remember my name. I should be afraid, but I'm not. This man feels safe, his touch comforting. Even when I learn he's actually a dragon, I'm not intimidated. He's caring and protective, and he wants a big, loving family just like I do. I don't want to think about my past, only my time with Desmond. But when my old life catches up with me, I'll have to find a way to face my past while protecting my future.
Buy now or download to read in KU: Amazon Global | Amazon US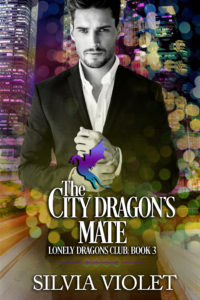 The City Dragon's Mate is the third book in Lonely Dragons Club, an mpreg series where thousand-year-old dragons long for their fated mates.
Best Decision Ever: Hiring a man in need of discipline and finding out he's your fated mate.
Bartholomew
When a friend calls, hoping I'll take a problem employee off his hands, I jump at the chance. Despite running a large company and having a bustling city at my feet, I'm bored. I need a project. And if that project happens to be teaching a young man discipline, all the better.
But when he arrives, I realize my mistake. Pierre carries burdens from his past and needs my comfort as well as my discipline. My dragon instincts tell me I'm never going to want to let him go.
Pierre
I made a terrible mistake, and it nearly cost me my life. Now I've got a second chance with Bartholomew, and I'm determined not to screw it up, no matter what he requires of me. But I didn't expect to want him so much, not when longing for a different dragon was what got me into this mess in the first place.
All I'd ever wanted was security, but now I'm falling in love. And nothing sounds riskier than trusting my heart to a dragon.
Buy it now Amazon Global | Amazon US
---
Be sure to check out the rest of the series:
Get The Christmas Dragon's Mate (Book 1) and The Snow Dragon's Mate (Book 2) now.
Preorder The Island Dragon's Mate (Book 4) which releases December 27

The Snow Dragon's Mate is available now!
The Snow Dragon's Mate is the second book in Lonely Dragons Club, an mpreg series where thousand-year-old dragons long for their fated mates.Best Christmas gift ever: Finding out dragons exist and one of them is your fated mate.
Kymar
Weary from centuries spent searching for my mate, I hid away in a mountain cabin until an offer from a friend leads me to the most exquisite omega I have ever seen. From the moment our eyes meet, all I want is to make him mine. A well-timed storm leaves him stranded in my lair, but when the snow melts, he insists on returning to his human life. I'm convinced we're fated for one another. Can I make this stubborn young man believe it too?
Holden
I rode on a dragon's back. A real, live dragon. In his human form, Kymar is so gorgeous I can hardly breathe around him. I'm drawn to him by a force too strong to ignore, but, magical creature or not, I can't get involved with him. Happiness never lasts. I've learned that lesson again and again. After I walk away, my longing to return grows worse every day until I start to wonder if I can find to courage to believe what my heart and my dragon say is true—Kymar and I are meant to be together.
Buy it now Amazon Global | Amazon US
---
Be sure to check out the rest of the series:
The Christmas Dragon's Mate (Book 1) is available now.
The City Dragon's Mate (Book 3 is up for preorder and releases December 13
The Island Dragon's Mate (Book 4) releases December 27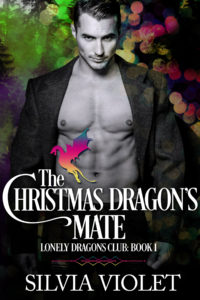 The Christmas Dragon's Mate is the first book in Lonely Dragons Club, an mpreg series where thousand-year-old dragons long for their fated mates.
Best Surprise Ever: Going out to add to your Christmas hoard and finding your fated mate.
Laszlo
I've been longing to find my mate for over a thousand years. When I see him for the first time, he's standing beneath sparkling glass ornaments, like a present waiting to be unwrapped. A present I intend to lay claim to.
If I can lure him back to my lair, I'll shower him with so many gifts he'll never want to leave. Bonded with my mate by Christmas? Yes, please.
Roman
I'm no good at flirting and have terrible luck with men, so when a gorgeous alpha says he wants to take me home, I'm shocked. And wary. My heat is about to start, and I've never shared it with anyone, so why do I suddenly want to say yes to this stranger?
There's something unusual about him, the way his eyes shine, the odd phrases he keeps using. He says he wants to add me to his collection of beautiful things. I should be offended, but instead, I'm intrigued. Just this once, should I take a risk?
Buy It Now: Amazon Global | Amazon US
---
Lonely Dragons Club 2 is up for preorder.
The Snow Dragon's Mate is available for preorder. It will be released on November 29.
The rest of the books in the series will also be available later this year.
The City Dragon's Mate – December 13
The Island Dragon's Mate – December 27

Grab your copy of Bodyguard's Bite now!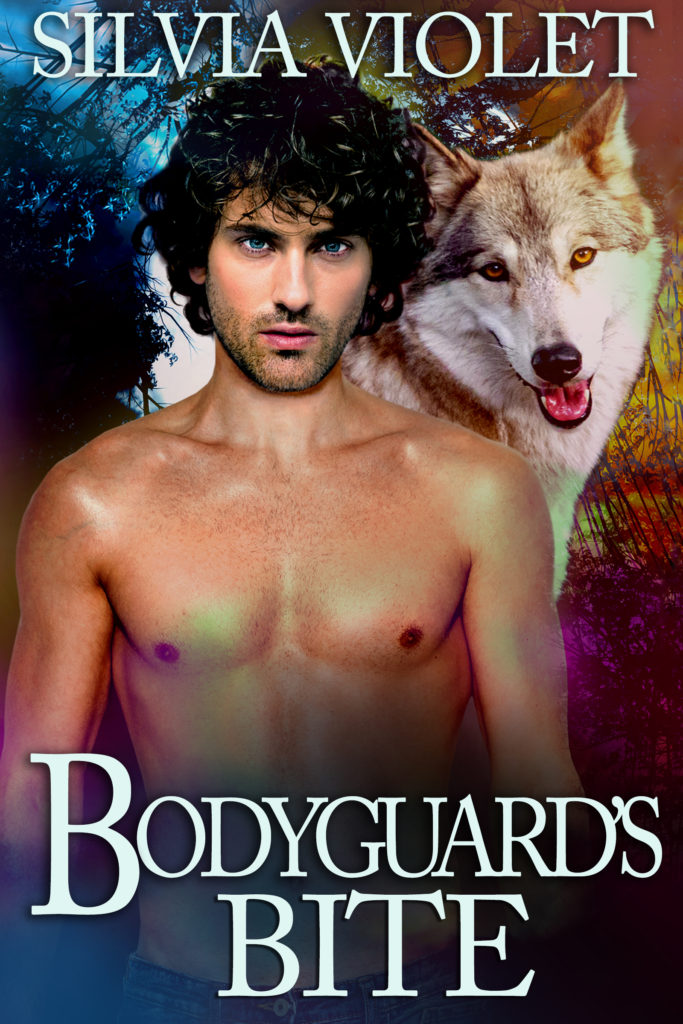 What if the one thing you wanted most was forbidden?
Wealthy werewolf Storm Howler wants a chance to act out his submissive fantasies without his overprotective brothers scaring off every dominant man in sight. If he can't choose his own partners, how will he ever find his fated mate?
As the former leader of a shifter special forces unit, Jax knows how to keep people safe, but he also craves the one thing he never had in the military: control.
When Storm and Jax meet, tension sizzles between them. It only takes one night of control and surrender for each of them to question whether they're fated for one another. But the next day, they discover Storm's brothers have hired Jax as Storm's new bodyguard. Rather than resign, Jax agrees to the hands-off policy in his employment contract, because no one can protect Storm as well as he can. But when danger threatens, Storm needs a man who can calm his mind as easily as he protects Storm's body. The two begin spending more time together, and there's only so long anyone can fight against fate—or love.
Download now Amazon US | Amazon Global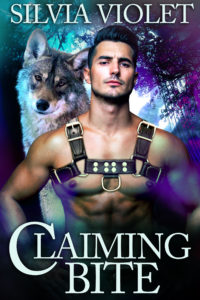 If you haven't read the first Howler Brothers book, Claiming Bite, grab your copy now.


Waverly
I'm not a typical omega. I like control, and I'd rather take than be taken.
After years of fantasizing, I finally find an alpha who will submit to all my desires. Our connection is beyond intense. My wolf says we're fated for each other, but I know better.
Even if a test strip says I'm pregnant, I don't want a mate. No matter how submissive he may appear, I won't link myself to an alpha.
Derek
I'll never live up to what my pack thinks an alpha should be.
I don't want to order omegas and betas around. In fact, I'd prefer to hand over the reins and enjoy the bliss of surrender.
I jump at the chance when a dominant omega asks me to share his heat. Once I get a taste of him, I know a few days together won't be enough. I want it all: a mating ceremony, kids, the future stretched before us. He wants to run as fast as he can, but I'm determined to show him I don't want to confine him—I want to set him free.
Download Love Someone Like Me now!
_____________________________________________________________________________________________________________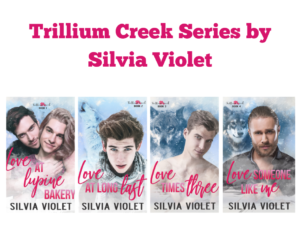 Love Someone Like Me is Book 4 of the Trillium Creek series. If you haven't started the series yet, you can find it all here.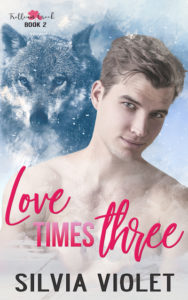 Love Times Three (Trillium Creek 2) is out now so grab yourself a copy or borrow it from KU!
If you love something let it go…
Brett thought letting Ryder go was the best way to show how much he loved him. Ryder would be free to find an omega and start the family he'd always wanted. Ryder doesn't want anyone but Brett, and he will do whatever necessary to convince him they belong together.
If it comes back to you…
Cam is on the run from his pack. He's not looking for love, but when he's rescued by Brett, his childhood crush, he realizes those feelings he had for his former packmate haven't faded. Then fate steps in when Cam meets Ryder, Brett's alpha mate, and a bond is formed. Cam tries to fight his attraction to both men, but the pull he feels toward them may prove too strong.
It's yours…
Ryder knows Cam is the omega he and Brett need to complete their dream of happily ever after. He's their missing piece, and it will take them both to convince Brett the three of them belong together
If you haven't started the Trllium Creek series yet, the prequel, Love at Lupine Bakery and Book 1, Love at Long Last are out now.

The holiday season is fast approaching! While I don't have a holiday book per se this year, Professional Distance wraps up at Christmas and the holiday plays a significant part in the end. I love writing about couples at Christmas and about the holiday in all it's cheesy glory – overdone decorations, movies, music, and ugly sweaters. And the food, oh the holiday food. If you enjoy holiday books too, check out these.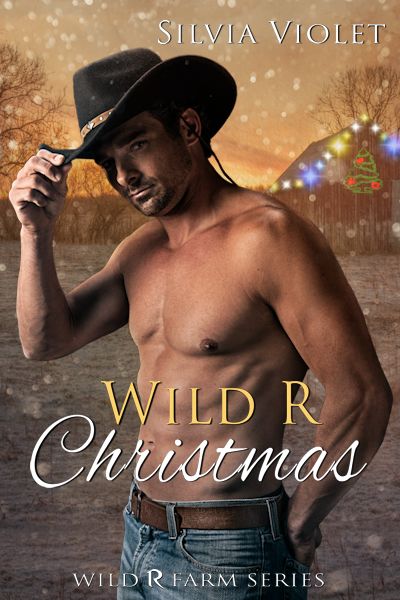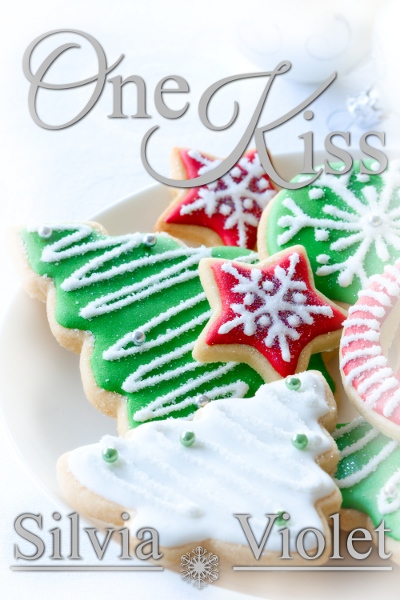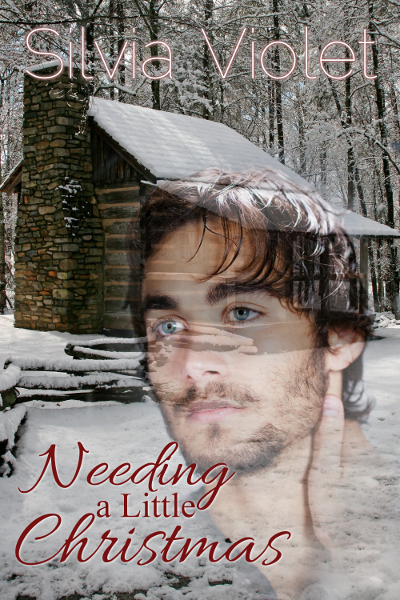 We're Celebrating the Ndulgent Bloggers' 4th BLOGiversary!


4 Years of Reviews. 4 Years of Supporting Authors. 4 Years of Great Books. 4 Huge Bags o' Swag.
Visit each of these BLOGS -Authors, Reviewers and Bloggers- and have fun!
I'm thrilled to be part of the Guilty Indulgence Blog Hop today!
I have a cover reveal for you today for Shifting Hearts, Wild R Farm Book 6. This is one of my all times favorite covers. Meredith Russell has done an amazing job.
In case you haven't met the men of Wild R Farm, I would like to introduce them to you. Wild R Farm is owned by Cole Wilder, a halfbreed werewolf. The first book in the series, Finding Release, is about Cole and his partner Jonah and each subsequent book tells the story of more of the men who work at the farm or living in the town of Cranford, TN. Finding Release is also available in audio.
And now for the cover reveal, Book 6, Shifting Hearts will be released October 25, check out the gorgeous cover.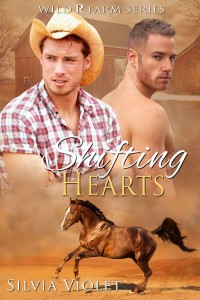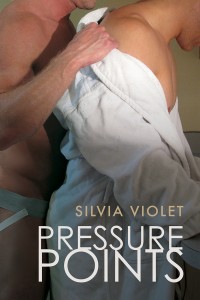 Matt from the Pisgah Mountain Wolves series is know for his pie-making abilities. His speacialty is blackberry pie. Today he's sharing his secret recipe. If he were making it his favorite way, the way his grandmother did, he'd substitute lard for the butter and shortening.
Crust
2 cups flour
1/2 tsp salt
pinch of baking powder
8T cold butter, cut in cubes
2T shortening
8-10T ice water with a touch of lemon juice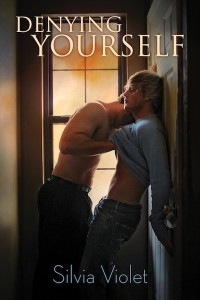 Mix flour, salt, baking powder.  Rub in half the butter by hand.  Use pastry blender to mix in the rest of the butter until pieces are the size of peas. Do not overmix.  Add water and mix with a fork.  Turn out on a cutting board or other hard surface.  Split in half and form into two flattened disks.  Refrigerate for at least 3 hours or up to 2 days.
Filling
4 cups blackberries
1.5 T cornstarch
1.5 T instant tapioca
1/2 cup sugar
Mix sugar, cornstarch and tapioca. Pour over fruit and mix together, tossing lightly.
Roll out one chilled crust.  Fit into a 9in pie pan.  Pour in filling.  Roll out top crust.  Cut vents. Put top crust on pie. Bake at 425F for 15 minutes.  Reduce heat to 350F and cook up to 45 minutes more or until filling is bubbling in center of pie.