Archive for the 'review' Category
I'm so excited about the wonderful reviews I've gotten of Denying Yourself like this one from Whitney at Live Your Life, Buy the Book –  "This book left me all swooney and happy. I was sucked from the first few pages. Matt and Shane were just meant to be together. This is one of those hard-fought roads to love for a love that was there from the start. Really tragic but beautiful."
And this one from Tyra at Guilty Indulgences -"This book may be a  paranormal but the feelings of self loathing and denial not to mention the addictive personality traits are very real. Shane could be any teen today struggling, looking for approval and love. This is an emotionally intense story about self acceptance."
Lucky from Mrs. Condit Reads Books had this to say – "Silvia Violet writes stories of amazing and powerful shifters, but what happens when the shifter doesn't want to be one? What happens when he has fallen so far that there is nowhere else he can go? These are the questions that begin in the next section of the book. They're not easy things to answer. Some of the answers are not pretty. Some are disturbing, even to the point of wanting to scream no at what Shane does. Ms. Violet doesn't sugarcoat it at all. I know that Shane is meant to be with Matt, but it's a lesson he needs to learn."
To read an excerpt, go here.

Serena Yates at QMO Books has this to say about Abandoned:
"it starts on a high of tension and doesn't let up. Not for a single second. This is one of those books where I have to take a deep breath at the end because I feel as if I've forgotten to breathe as I was reading."
"Perfect cloak and dagger – involving me totally and making me feel as if I was right in the middle of the mess these two had maneuvered themselves into. "
Read the entire review here.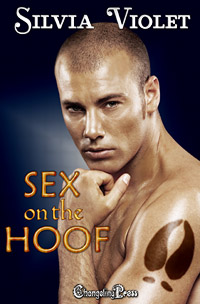 I'm ecstatic about these great reviews for Sex on the Hoof!
5 Stars from The Romance Reviews: "I loved Jason Fleetfoot and Drew Danvers together and separately. They were hot, exciting and I really cared about where their relationship was going. With this being a short read, the plot was well developed and their relationship did not seemed forced as the author had them having known one another and also very aware of each other."
5 Kisses from Top 2 Bottom Reivews: "A Vampire and a Deer Shifter. How can you not want to read this? I love my vamps, so any chance I have to read about them I do, but I have never heard or read about a Deer Shifter!"
4 Cherries from Whipped Cream Reviews: "Protect and Serve: Sex on the Hoof is a delightful and cheeky romance between to unlikely men who end up happier than they thought possible. There was fun exploration and heartfelt skin on skin to appeal to erotic readers."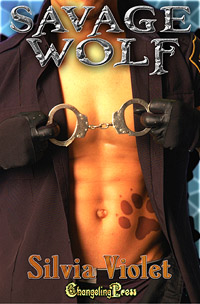 I received a fantastic 4 Cherry review from Xeranthemum at Whipped Cream. I was especially thrilled to see that she liked both Wolf and Natalie and saw them just the way I envisioned them. It's uch a great feeling to know your characters clicked with someone.
"Protect and Serve: Savage Wolf is a hot and entertaining read. It's a short story condensed with the elements romance readers look for when they need that short shot of woo-hoo on the wild side. The best part is that I had a fun time reading this story. Wolf and Natalie are so good together and even their happily ever after fit them to a tee. How can you beat that?"
Read the rest here.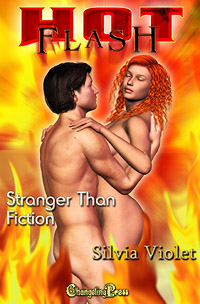 I'm so excited to share this fantastic review of Stranger Than Fiction from Janie Esparza of The Romance Studio.