Release day is finally here! You can grab Coming Clean at Amazon, All Romance eBooks, iTunes and Smashwords. Barnes and Noble and Kobo are coming soon.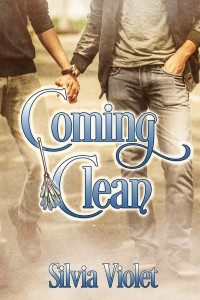 Blurb:
An unexpected inheritance lands Jeremy a large house and plenty of money to take a sabbatical from his job teaching poetry at a small college. He intends to sell the house and take off on a new path to discover what he wants out of life. Then he meets Connor. The attraction he feels to a man so different from himself is no less shocking than his change in financial circumstances, but Connor is in the closet and Jeremy wants a life lived out in the sun.
Connor is a former Force Recon Marine who runs a housecleaning business. When he's hired to get Jeremy's house market-ready, he's startled by how attracted he is to his client despite their many differences. But his past, especially his final mission, weighs heavily on him. He's not certain he can be the man Jeremy needs, but no man has ever made him want to take a risk like Jeremy does.
Excerpt:
Knock! Knock!
Shit! Someone was at the door. Jeremy had been certain he could finish breakfast before the cleaners came but here he was, covered in toast crumbs and only halfway through his eggs. He gulped down a last sip of coffee as he brushed himself with the other hand. Then he ran toward the front door, not wanting to keep the man with the alluring voice waiting. Unfortunately, he'd forgotten how slick the hardwood floors were. He tried to slow himself but it was too late: he went into a uncontrolled skid and landed against the door with a bone-jarring thud.
"I thought I was supposed to be the one knocking," the man on the other side said, his voice just as low and rich as it had been on the phone.
Jeremy wished he hadn't made an utter fool of himself in front of Mr. Sexy Voice. With a sigh, he opened the door. "Sorry. The floor's slippery, especially if you're…" He glanced down. Fuck. He was wearing his neon paisley socks, the ones David had given him last Christmas in an effort to brighten up his life. He'd really meant to change. Frayed khaki shorts and paisley socks. Yeah, that was a great first impression.
He looked up and for the first time, really saw the man on the other side of the door, Connor, he'd said his name was. Damn, Connor could wear paisley socks, or anything else, and still make a good impression. Better yet, he could wear nothing at all. His light brown hair was buzzed, emphasizing the firm line of his jaw, and his eyes looked like burnished gold. While he wasn't significantly taller than Jeremy's five foot eleven, he held himself in a way that made him seem much larger, and he exuded confidence. No doubt he'd be a good man to have on your side in a zombie apocalypse.
"You are Jeremy Parks, right?"
Please let me get through this interview without embarrassing myself. Again. "Yes, and you're Spit Shine Clean. Not that that's your name but—"
"I'm Connor." The amazing specimen of maleness held out his hand. Jeremy hoped to God there wasn't any egg or jam on his own as he reached out to shake.
Whoa. Connor's strength and the rough maleness of his hand paralyzed Jeremy as if Connor had hit him with a Taser. Jeremy didn't usually go for the military type. He was more likely to be uneasy around them than turned on. Maybe his wires were crossed that morning or maybe he'd rattled something loose when he hit the door, because he wanted to drag Connor up to his bedroom and forget about showing him the rest of the house. When Connor let go, Jeremy steadied himself, sure he was going to slide down again.
"You okay?" Connor asked.
"Oh, yes. I'm fine. Just… I meant to change. These socks were a gift. A gag gift."
"They're cute."
Jeremy glanced at Connor and the surprise in his eyes indicated he was as startled as Jeremy that those words had come out of his mouth. "Thanks. My friend has an interesting sense of humor."
Connor grinned. "I can tell."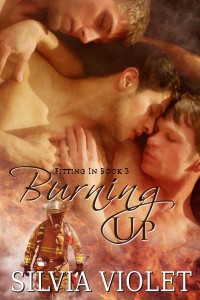 This is the first in a series of list posts. These lists will include books I love and, where appropriate, titles from my own catalog. I enjoy many romance subgenres depending on my mood. This week's list consists of books that are ultra hot, ones where the erotic content is integral to the character development.
A slight digression: You may have noticed I like writing this type of book as well as reading it. At GRL 2015, I will have the privilege of being on a panel with two authors who know all about writing hot, LA Witt and SE Jakes and we'll be talking about this very topic. So join us if you'll be attending.
Sizzling M/M Books and Series
Hell or High Water series by SE Jakes
Tristan and Jared (Market Garden series) by LA Witt and Aleksandr Voinov (sold in a bundle or as separate stories)
The Magpie Lord series by KJ Charles
Force of Law by Jez Morrow
Whitetail Rock by Anne Tenino (a free download at ARe)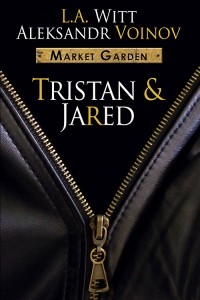 Dirty Laundry by Heidi Cullinan
Shock and Awe by Abi Roux
More by Sloan Parker
A Simple Romance by JH Knight
My own Fitting In series
I'd love to hear some of your suggestions for more hot books!
Apr 16, 2015 Filed under: free story

I just started a mailing list. If you subscribe, you'll receive a FREE book (any ebook published by Silvia Violet Books priced $4.99 or less). Subscribers will also receive special discounts on occasion and first looks at works-in-progress. Go here to sign up!
Apr 14, 2015 Filed under: Sale, web event

All my self-published titles, which includes the Fitting In series, Wild R Farm, and the Unexpected series, will be 25% of April 15 only at All Romance ebooks, so go grab some bargains.
I'm so excited about this amazing cover designed by AJ Corza! Coming Clean releases May 20, 2015.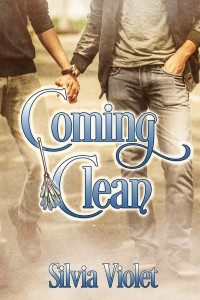 An unexpected inheritance lands Jeremy a large house and plenty of money to take a sabbatical from his job teaching poetry at a small college. He intends to sell the house and take off on a new path to discover what he wants out of life. Then he meets Connor. The attraction he feels to a man so different from himself is no less shocking than his change in financial circumstances, but Connor is in the closet and Jeremy wants a life lived out in the sun.
Connor is a former Force Recon Marine who runs a housecleaning business. When he's hired to get Jeremy's house market-ready, he's startled by how attracted he is to his client despite their many differences. But his past, especially his final mission, weighs heavily on him. He's not certain he can be the man Jeremy needs, but no man has ever made him want to take a risk like Jeremy does.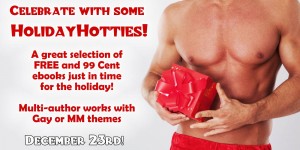 Need some heat in your holiday? Check out this fantastic list of m/m stories from a variety of authors all FREE or 99 cents, many Christmas themed. My contributions include Needing A Little Christmas, One Kiss, and Unexpected Rescue.
Today I'm thrilled to welcome, my good friend, Deanna Wadsworth. She's here to share her latest Naughty North Pole story, Everybody Hates Fruitcake…
How do Santa's Elves shop for Christmas?
Well, in THE NAUGHTY NORTH POLE, Santa's elves really have no need to Black Friday shop or login in Cyber Monday. Since they make toys and gifts at the Workshop, most elves who want to give a gift to their loved ones barter. For example, Pip from PIP'S BOXING DAY WISH rewired the internet connection in the stable bunkhouse in order to have a new fur coat for his boyfriend Erik. It gets cold working out in the stables at the North Pole, so the gift is Pip's way of keeping his lover as warm during the workday as he does at night. Sheila, the head chef has been known to bake cookies in order to get jewelry for her wife Danni. This year, however Danni and Sheila are bartering with something else as a gift for their friend Ivan.
In my fifth NAUGHTY NORTH POLEbook EVERYBODY HATES FRUITCAKE, readers get to meet Ivan, one of Santa's reindeer handlers who work out in the stables making sure Santa's team are ready for the big Christmas Eve ride. But Ivan has been feeling blue lately because he has a secret.
In case you haven't heard all of Santa's elves have candy flavored cum in THE NAUGHTY NORTH POLE LOL And it only seemed right that one of them would taste like fruitcake. Trouble is, Ivan knows all the jokes people say about fruitcake, and he is afraid to tell anyone his secret. He thinks no one will ever find him as delicious as the chocolate and peanut butter flavored guys.
But Sheila—the head chef at the North Pole and supervisor of Santa's Christmas Cookie Baking School—thinks fruitcake is delicious! She has been spending years perfecting her recipe, but has never been able to get it right. When her wife Danni tells her about Ivan….well, let's just say Sheila is in the mood for some taste testing!
~D
Deanna Wadsworth might be a bestselling erotica author, but she leads a pretty vanilla life in Ohio with her wonderful husband and a couple adorable cocker spaniels. She has been spinning tales and penning stories since childhood, and her first erotic novella was published in 2010. When she isn't writing books or brainstorming with friends, you can find her making people gorgeous in a beauty salon. She loves music and dancing, and can often be seen hanging out on the sandbar in the muddy Maumee River or chilling with her hubby and a cocktail in their basement bar. In between all that fun, Deanna cherishes the quiet times when she can let her wildly active imagination have the full run of her mind. Her fascination with people and the interworkings of their relationships have always inspired her to write romance with spice and love without boundaries.
Facebook │ Twitter │Blog │goodreads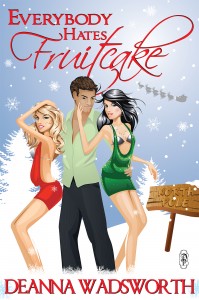 Ivan has the bad luck to be the only elf at the naughty North Pole with fruitcake-flavored cum—and he's not telling anyone. When fellow elf Jimmy hits on him, Ivan fears revealing his secret and losing a chance to have a real relationship with the sexy elf.
After all, everybody hates fruitcake!
Danni's wife Sheila is the Head Chef at the North Pole. Unfortunately, while Sheila hunts for the perfect recipe for fruitcake, she neglects her wifely duties. So when Ivan tells Danni about his dilemma, she devises a plan to solve both of their problems.
Can these two girls help Ivan realize he is perfect just the way he is? Will Danni's wife perfect her fruitcake recipe with Ivan's special ingredient? But most importantly, will Ivan have the courage to take Jimmy up on his offer?
EXCERPT:
A soft hand caressed mine. "Why don't you like Jimmy?"
Naturally, Danni wouldn't let it drop. "It's not that," I answered. "I like him a lot, actually. That's the problem."
She shook her head, her long black ponytail swaying. "That makes absolutely no sense."
"Of course you don't get it." I brushed a lock of silky black hair off her brow. Her bangs were always falling in her eyes, and she didn't flinch from my familiarity. "You're perfect."
Grinning, she said, "Well, that's obvious. But it still doesn't explain why you say you like Jimmy, yet you ignore all his advances."
"Because I don't know if I should do anything about it. He'll just end up being disappointed."
"I'm still going to go with, that makes absolutely no sense." She gave me a head to toe once over. I managed a smile when she tipped back to take in my ass and give me a whistle—she was such a flirt. "You're gorgeous, Ivan. And you're funny. You forget I've seen you take care of those pathetic earthbound reindeer."
"They're not pathetic."
"See what I mean? All the other Dökkálfar in the stables prefer to work with the flyers. But not you. You're kind and patient. A real caregiver. So I ask you, what would Jimmy have to be disappointed about?"
I squirmed in my seat, unsure if I should tell her, but desperately wanting to. I had not breathed a word of it since I'd arrived, preferring to have my choice of lovers, rather than be laughed at like I had been in my hometown. But something about the sincerity, the kindness in Danni's brown eyes made me feel like I should trust her. Like it was finally time to tell someone the truth.
"Because I taste like fruitcake."
Pick up your copy of EVERYBODY HATES FRUITCAKE today!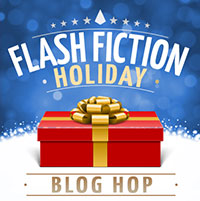 I'm thrilled to be participating in the Flash Fiction Holiday Blog Hop! All stories in the hop are inspired by the picture below and must contain a "bad boy" character and a winter holiday theme. I hope you like my offering. Leave a comment and you'll be entered to win your choice of any book from my backlist.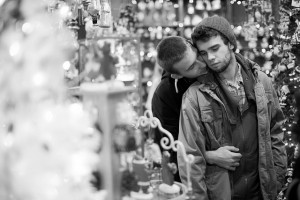 "Come on, man. I don't need any presents okay," Kyle tried to pull away from Brad's hug, but Brad just tightened his arms and leaned in, kissing his neck like he didn't care who saw.
"Everybody deserves presents and you've been talking about how much you wished you had a tablet for ages."
"Yeah, but I don't expect you to buy me one, okay. If I could find an employer willing to take a chance on a loser with a record I could save up for my own."
Brad sighed. "I already told you my dad would be willing to vouch for you."
"I didn't even mean for your parents to know who I was."
"I thought we were past that."
He heard the anger in Brad's voice, but all he did was huff.
Brad leaned over and reached out for a bottle of sparkly bath salts from a display in front of them. Kyle hadn't even noticed that he'd wandered into the bath department. He'd simply wanted to get away from the electronics he couldn't afford.
"How about this then? You surely can't argue it's too expensive."
Kyle didn't want to laugh, but he couldn't help himself. Brad managed to ask the question in such a serious voice.
"Only if you plan to use them with me."
"Now that sounds appropriately kinky." He let go of Kyle and turned, glancing around the store. "Now where's the check out."
"Give me those." Kyle yanked the bath salts out of his hand and set them back on the display shelf.
Brad laughed. "You sure?"
"Yes, I'm sure. Come on, let's get out of here."
"If we leave, you're coming back to my house," Brad insisted. "I don't see why you won't just move in."
"No… I… I just can't."
Brad shook his head. "When are you going to get it?"
"Get what?" Kyle's face burned from embarrassment. He looked around to see if anyone was watching, but most people seemed too caught up in their holiday shopping to pay attention to anything but the array of goods for sale.
"That I love you."
Kyle took a step back and nearly knocked over a display of heavily scented lotions. "You what?"
Brad smiled. "I love you. And I don't care who you used to be. I only care about who you are now."
"I'm still that guy. I'm still the guy who used to steal anything I thought I could re-sell."
Brad shook his head.
Kyle stared at him, unable to really comprehend what he'd said. A knot formed in his throat and his eyes stung. Holy fucking fuck! He was a hardened criminal not a crybaby. "I've got to get out of here."
He took off running, only thinking of how he had to get somewhere he could breathe. The tightness in his chest seemed to cut off his air. He raced through the mall and finally came to an exit. He burst through the door, starling an older couple who were coming in.
Once outside, he sat on a bench and gulped the chilly air. So much better, not trapped, not scared. No one had ever told him they loved him. No one. He'd never met his dad, and his mom was more concerned with what he could get for her than taking care of him. Eventually, she disappeared and he was on his own. And he'd been fine like that. Until Brad.
He heard footsteps, and without looking, he knew Brad had found him. Brad would always find him.
"No one ever said that to me." Kyle still didn't look up.
Brad sat beside him and laid a hand on his back. "I'm sorry, but it's how I feel."
Those words made him turn around. "Don't apologize. I love you too." His mouth dropped open after those words came out. He'd meant to say "I don't need you feeling bad."
Brad cupped the side of his face and kissed him, a quick gentle kiss but one that heated him from head to toe. "You are all the Christmas present I need. Will you come home with me?"
Kyle took a long, slow breath. "Yeah, I will."
"Will you let my dad be a reference for you?"
Kyle's natural stubbornness rose up. He wanted to refuse again, but it was pointless, Brad would eventually wear him down. "Okay."
Brad grinned. "And that is all the Christmas present I need."
Kyle gave him a sly grin. "So I should just return the—"
Brad laid a finger over his lips. "Absolutely not. And I'm not making any returns either."
Kyle narrowed his eyes at Brad.
But brad kissed him again. "Let's wait a little while to argue more about gifts."
All Kyle could do was smile. "Fine. Now let's go home."
Check out the other blogs in the hop. There are lots of great stories!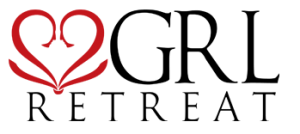 I'm really looking forward to my third Gay Rom Lit Conference. I can't wait to see old friends and meet new ones! I'm happy to meet up any time during the conference but here's where you can definitely find me:
Stamping Books in the Atrium: Thursday 10-12
Author's Lounge: Thursday 12:00-12:40
Scrapbooking at the Fun Fair: Friday 2:30-4:20
Reading from Shifting Hearts (Falling Waters Lounge): Saturday 9:00-9:55
Featured Author Signing: Saturday 2:00-5:00
Time Travel Party: Saturday 9-11 (I'll probably be at the other evening parties but I'm not much of a night owl. I have a costume so I'll definitely be at this one.)
I'll have some free books so come ask me for one and I'll also have these guys to give away!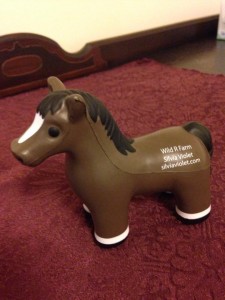 We're Celebrating the Ndulgent Bloggers' 4th BLOGiversary!


4 Years of Reviews. 4 Years of Supporting Authors. 4 Years of Great Books. 4 Huge Bags o' Swag.
Visit each of these BLOGS -Authors, Reviewers and Bloggers- and have fun!
I'm thrilled to be part of the Guilty Indulgence Blog Hop today!
I have a cover reveal for you today for Shifting Hearts, Wild R Farm Book 6. This is one of my all times favorite covers. Meredith Russell has done an amazing job.
In case you haven't met the men of Wild R Farm, I would like to introduce them to you. Wild R Farm is owned by Cole Wilder, a halfbreed werewolf. The first book in the series, Finding Release, is about Cole and his partner Jonah and each subsequent book tells the story of more of the men who work at the farm or living in the town of Cranford, TN. Finding Release is also available in audio.
And now for the cover reveal, Book 6, Shifting Hearts will be released October 25, check out the gorgeous cover.