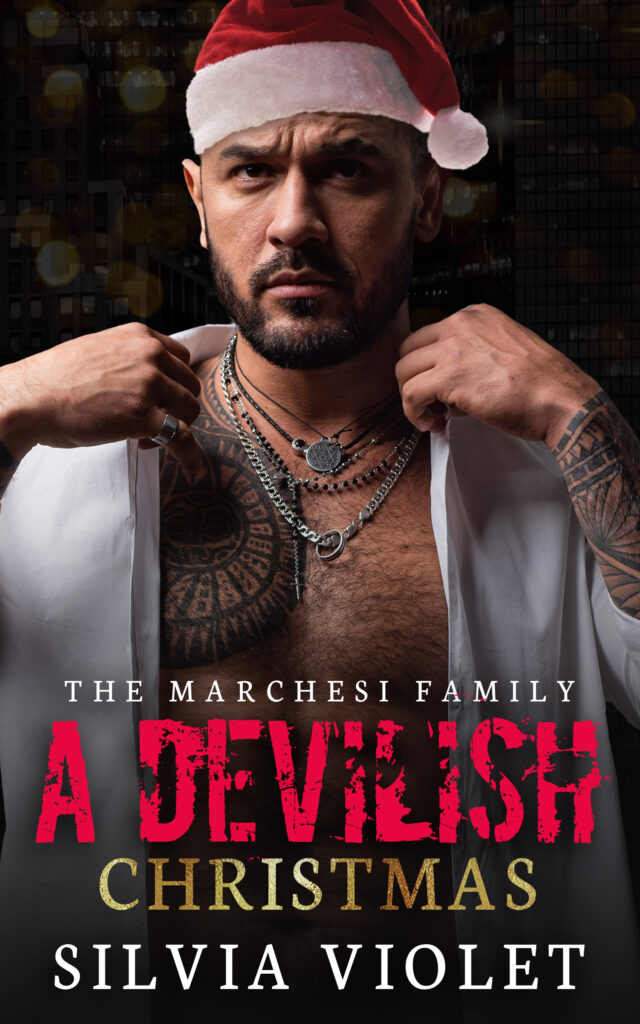 I adore Devil and Joe and I'm so excited that A Devilish Christmas is now available in ebook and audio. In this addition to The Marchesi Family, Devil and Joe become husband and husband and experience incredible sex, life-threatening danger, and some laughs along the way. In other words, it's business as usual in the Marchesis' world.
Devil, my beast of a man, seduces me into eloping, then kidnaps me for a honeymoon in Christmastown, Vermont.
A lot of men would be furious. I simply planned revenge involving handcuffs.
My annoyance doesn't last long. Devil rents my dream cottage and manages to draw me out of my Scrooge-like ways. But I've been keeping a secret, and it follows me all the way to Christmastown.
Can Devil and I enjoy each other, find our Christmas spirit, and keep ourselves safe from a vicious killer?
Have you read Devil (The Marchesi Family Book 3)? This story is best enjoyed afterwards.

Lancelot. It's the third book in The Theriot Family, my MM mafia romance series set in New Orleans. I absolutely adore Lance, Julian, and Tony, the squirrel monkey who does his best to steal the show.
Lancelot has
📚an uptight librarian who doesn't let anyone touch the rare materials
💪a mobster who never looks before he leaps
🐒 a pet monkey who does't take no for an answer
🔥hot action in luxury cars
❤️all the protective dominance
Blurb:
When I met Julian, I wanted to hate him. He's my opposite in every way.
I'm impulsive. A rule breaker. A criminal.
He likes thing quiet and orderly.
But when I made demands, he stood his ground, and I knew I had to have him. I never imagined a mousy, uptight librarian could push all my buttons, but he does.
To win him over though, I'll have to do the impossible: Prove that occasionally, I can be reserved and restrained. And show Julian that he can trust a criminal with his heart.

Remington is the first book in The Theriot Family, a new series in my Marchesi Family Universe which is filled with mafia men and other bad boys. Remington has
🔥sexy suit-wearing mob boss
🔥a beautiful red-head he hires but can't let go of
🔥so many Pretty Woman vibes
🔥a cozy library in a French Quarter home
🔥beignets
A mobster rescued me, and I rescued him right back.
I should never have approached Remington's car. I knew he was dangerous, but he needed help and I was sure he could pay well for it.
When he offers me an astronomical sum to stay with him for two weeks, I can't say no. Even then, I know when our time is up, I'll wish we had forever.
Remington cares for me like no man ever has, and I can't help falling for him. But how could a crime boss be my Prince Charming or give me the fairytale happily ever after I've always dreamed of?
Buy or Download at Amazon now! http://getbook.at/Remington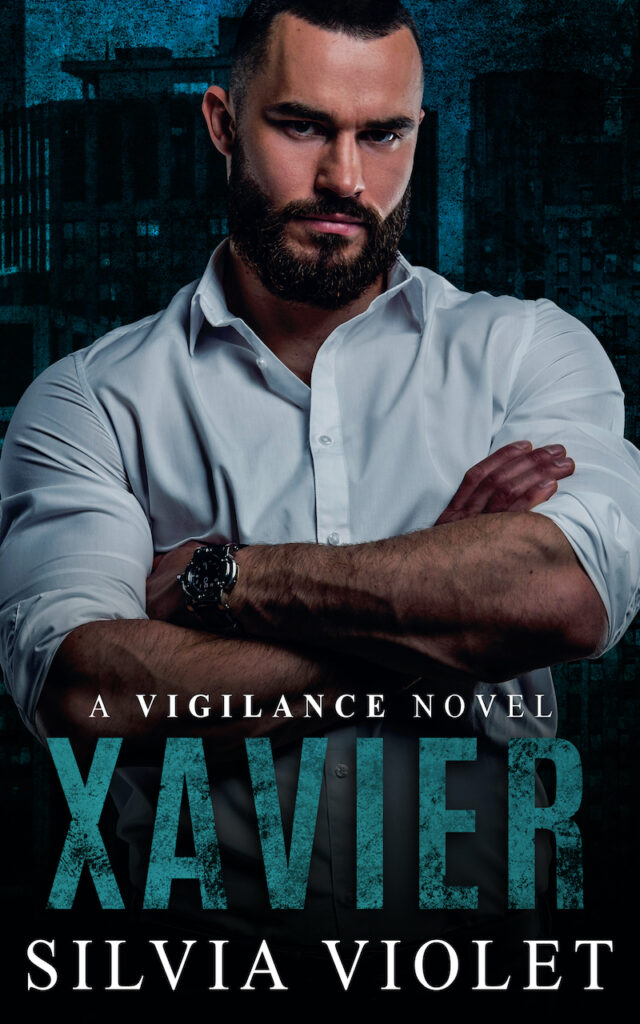 It's release day for Xavier and I'm thrilled to finally be sharing X's story with you. You'll get to learn lots of secrets about this mysterious, supposedly straight former army ranger.
🔥former army ranger
🔥much younger computer hacker
🔥bisexual awakening
🔥a private island
🔥sexy poetry reading
Get your copy here!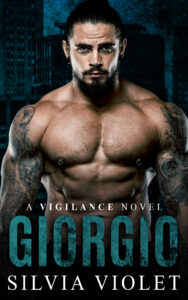 Giorgio starts a new series, Vigilance. This is a spinoff from The Marchesi Family but it can be read on its own. Vigilance is a secret group of former spec ops soldiers and federal agents who handle problems the police can't or won't touch.
I'm a sniper. A trained operator. A bodyguard. A member of the elite private security force known as Vigilance.
When my boss's son acquires a stalker, of course I'm the one he calls to keep the guy safe. Mr. X's one rule? Keep my hands to myself.
Not a problem.
At least, not until I meet Lane Porter.
He's gorgeous. Flamboyant. Fascinating. He makes me want things I can't have. He stretches my self-control to the limit… and then breaks it.
As the threat to Lane intensifies, we're forced to hide out in a remote, one-bedroom cabin with danger stalking us from all sides, but suddenly keeping the boss's son safe isn't enough.
My new mission is to make Lane mine.
Buy Giorgio now or borrow in Kindle Unlimited.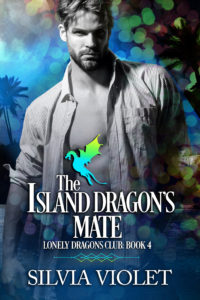 Best Day Ever: When your fated mate washes up on the beach like a gift from the sea.
Desmond
I'd nearly resigned myself to a life alone when the sea brings me a beautiful omega who smells like heaven. I realize he's mine, and I'll do anything to protect him. He doesn't know his name or how he got to my island, but he feels our connection. I wait for his memory to return, but no matter what happened in his past, I won't let it take him from me.
Jonah
I woke up on a beach with a big, gorgeous man standing over me, but I can't remember my name. I should be afraid, but I'm not. This man feels safe, his touch comforting. Even when I learn he's actually a dragon, I'm not intimidated. He's caring and protective, and he wants a big, loving family just like I do. I don't want to think about my past, only my time with Desmond. But when my old life catches up with me, I'll have to find a way to face my past while protecting my future.
Buy now or download to read in KU: Amazon Global | Amazon US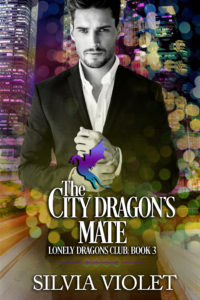 The City Dragon's Mate is the third book in Lonely Dragons Club, an mpreg series where thousand-year-old dragons long for their fated mates.
Best Decision Ever: Hiring a man in need of discipline and finding out he's your fated mate.
Bartholomew
When a friend calls, hoping I'll take a problem employee off his hands, I jump at the chance. Despite running a large company and having a bustling city at my feet, I'm bored. I need a project. And if that project happens to be teaching a young man discipline, all the better.
But when he arrives, I realize my mistake. Pierre carries burdens from his past and needs my comfort as well as my discipline. My dragon instincts tell me I'm never going to want to let him go.
Pierre
I made a terrible mistake, and it nearly cost me my life. Now I've got a second chance with Bartholomew, and I'm determined not to screw it up, no matter what he requires of me. But I didn't expect to want him so much, not when longing for a different dragon was what got me into this mess in the first place.
All I'd ever wanted was security, but now I'm falling in love. And nothing sounds riskier than trusting my heart to a dragon.
Buy it now Amazon Global | Amazon US
---
Be sure to check out the rest of the series:
Get The Christmas Dragon's Mate (Book 1) and The Snow Dragon's Mate (Book 2) now.
Preorder The Island Dragon's Mate (Book 4) which releases December 27

The Snow Dragon's Mate is available now!
The Snow Dragon's Mate is the second book in Lonely Dragons Club, an mpreg series where thousand-year-old dragons long for their fated mates.Best Christmas gift ever: Finding out dragons exist and one of them is your fated mate.
Kymar
Weary from centuries spent searching for my mate, I hid away in a mountain cabin until an offer from a friend leads me to the most exquisite omega I have ever seen. From the moment our eyes meet, all I want is to make him mine. A well-timed storm leaves him stranded in my lair, but when the snow melts, he insists on returning to his human life. I'm convinced we're fated for one another. Can I make this stubborn young man believe it too?
Holden
I rode on a dragon's back. A real, live dragon. In his human form, Kymar is so gorgeous I can hardly breathe around him. I'm drawn to him by a force too strong to ignore, but, magical creature or not, I can't get involved with him. Happiness never lasts. I've learned that lesson again and again. After I walk away, my longing to return grows worse every day until I start to wonder if I can find to courage to believe what my heart and my dragon say is true—Kymar and I are meant to be together.
Buy it now Amazon Global | Amazon US
---
Be sure to check out the rest of the series:
The Christmas Dragon's Mate (Book 1) is available now.
The City Dragon's Mate (Book 3 is up for preorder and releases December 13
The Island Dragon's Mate (Book 4) releases December 27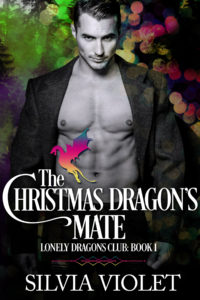 The Christmas Dragon's Mate is the first book in Lonely Dragons Club, an mpreg series where thousand-year-old dragons long for their fated mates.
Best Surprise Ever: Going out to add to your Christmas hoard and finding your fated mate.
Laszlo
I've been longing to find my mate for over a thousand years. When I see him for the first time, he's standing beneath sparkling glass ornaments, like a present waiting to be unwrapped. A present I intend to lay claim to.
If I can lure him back to my lair, I'll shower him with so many gifts he'll never want to leave. Bonded with my mate by Christmas? Yes, please.
Roman
I'm no good at flirting and have terrible luck with men, so when a gorgeous alpha says he wants to take me home, I'm shocked. And wary. My heat is about to start, and I've never shared it with anyone, so why do I suddenly want to say yes to this stranger?
There's something unusual about him, the way his eyes shine, the odd phrases he keeps using. He says he wants to add me to his collection of beautiful things. I should be offended, but instead, I'm intrigued. Just this once, should I take a risk?
Buy It Now: Amazon Global | Amazon US
---
Lonely Dragons Club 2 is up for preorder.
The Snow Dragon's Mate is available for preorder. It will be released on November 29.
The rest of the books in the series will also be available later this year.
The City Dragon's Mate – December 13
The Island Dragon's Mate – December 27

Grab your copy of Bodyguard's Bite now!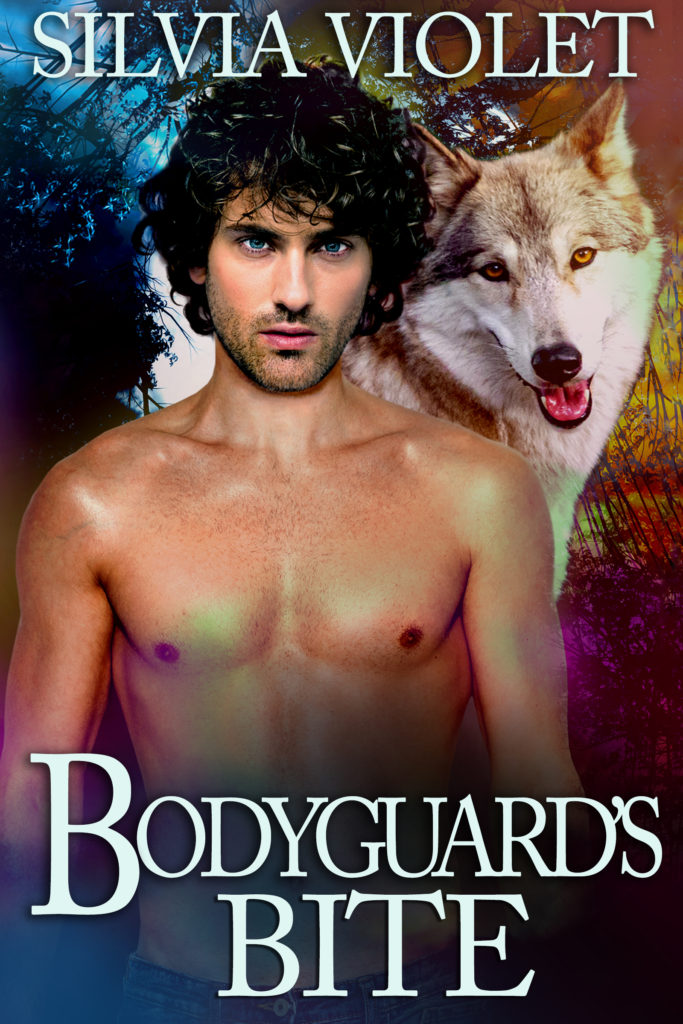 What if the one thing you wanted most was forbidden?
Wealthy werewolf Storm Howler wants a chance to act out his submissive fantasies without his overprotective brothers scaring off every dominant man in sight. If he can't choose his own partners, how will he ever find his fated mate?
As the former leader of a shifter special forces unit, Jax knows how to keep people safe, but he also craves the one thing he never had in the military: control.
When Storm and Jax meet, tension sizzles between them. It only takes one night of control and surrender for each of them to question whether they're fated for one another. But the next day, they discover Storm's brothers have hired Jax as Storm's new bodyguard. Rather than resign, Jax agrees to the hands-off policy in his employment contract, because no one can protect Storm as well as he can. But when danger threatens, Storm needs a man who can calm his mind as easily as he protects Storm's body. The two begin spending more time together, and there's only so long anyone can fight against fate—or love.
Download now Amazon US | Amazon Global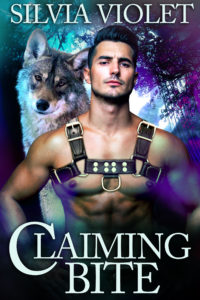 If you haven't read the first Howler Brothers book, Claiming Bite, grab your copy now.