The Law and Supernatural Order Bundle contains all four m/m novellas from this comedic, kinky shapeshifter series. You'll save 40% off the price of buying them individually.
You can buy it at Amazon | Kobo | iBooks | Barnes and Noble | Smashwords
Stories Included:
Sex on the Hoof, Book 1
Deer shifter, Jason Fleetfoot, has turned his life around. After years of taking chances, he's working as a crime lab technician, and he's determined to forgo the risky behavior of his past. Then he meets Drew Danvers, the only undead detective in the city. Jason hates vampires, or does he? Drew defies all the stereotypes of his kind and something about him has taken hold of Jason and won't let go. So Jason might dare to take a chance on a man others would label a risk to his health if not his very life.
Paws on Me, Book 2
When a murder investigation at a shifter nightclub brings owner Brandon Lord and Lieutenant Seth Morrison together, passion roars to life. They're both willing to break the rules to be together. Because as mismatched as they might seem, each man is exactly what the other needs.
Dinner at Foxy's, Book 3
Fox shifter Luke runs Foxy's Chicken Shack, known for the best and spiciest chicken in town. For months he's had his eye on Silas, a young cop who patrols the area around his restaurant. When Silas arrives to question Luke about his cousins' criminal activities, things blow up, literally, and Silas is injured. Luke will do whatever it takes to see his cousins brought to justice. He might not survive his crazy plan, but if he does, there could be a chance at love for this fox shifter and his cop.
Hoofin' it to the Altar, Book 4
Deer shifter Jason Fleetfoot and vampire detective Drew Danvers have been together for a year. When Drew proposes, Jason is thrilled but shocked—vampires aren't usually the marrying kind, even the few who side with the good guys.
The m/f prequel: Savage Wolf is available separately for .99.
Coming Soon: Law and Supernatural Order: Extras which will include two short stories that used to be available at All Romance eBooks: Sex on the Hoof: Crimes in the Lab and Paws on Me: Hibernating. I'll also add a new story staring Luke and Silas from Dinner at Foxy's.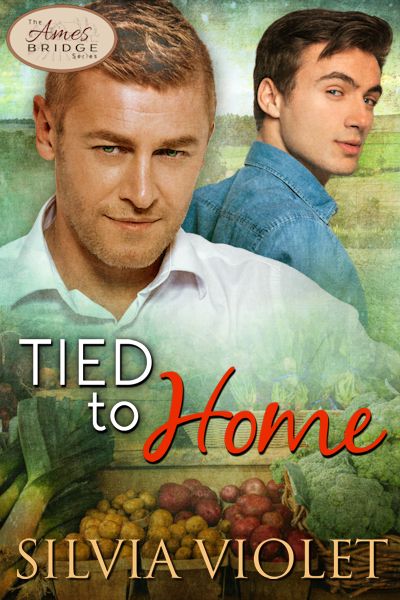 Tied to Home (Ames Bridge 3) is out now! Jack and Luke's story can be read as part of the series or as a standalone.
Luke Sumner has spent his whole life being coddled, after nearly dying as an infant. At twenty-one, he is more than ready to break free from his restricted world. He hasn't told anyone he's gay, and he's only just admitted his kinkier needs to himself, but he hopes to work up the courage to say something to the older man who has captured his attention.
Since moving back to Ames Bridge, Jack Lawrence has been consumed with running a successful bed-and-breakfast. He hasn't considered making time for relationships until he starts flirting with Luke each week at the farmers' market. By the end of the summer, Jack is wondering where the spark between them could go.
When Luke finally ventures into a club where he can fulfill his desires, he unexpectedly runs into Jack, and they discover they're a perfect match in the bedroom. With each hot encounter, more tender feelings surface, but between the age gap, not being out in Ames Bridge, and Luke's need to come into his own, do they dare be more to each other?
Buy now! Amazon | Barnes and Noble | iBooks | Smashwords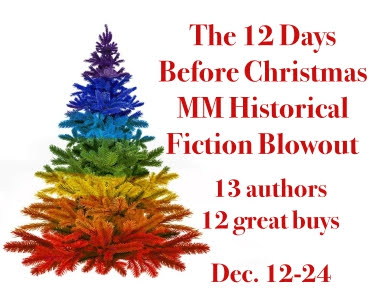 Get swept away to times past.
Thirteen authors share the history and setting of their books or book excerpts.
Follow the links below to the authors' posts to
read all the authors' posts and then go pick up a great read
for half-price or less from December 12 – 24!
---
My story, Revolutionary Temptation is set in 1777 during the American Revolution. A sequel, Of Hope and Anguish, is coming in February 2018.
Blurb:
The American colonists are fighting for their independence, but the battlefield is not the only place to wage war. When General Washington's head of intelligence asks Captain Jack West to spy on the British in New York, Jack agrees, despite reservations about this ungentlemanly pursuit.
Jack's contact in the city recruits bookshop owner Elias Ashfield, an impeccably dressed sensualist who flaunts his desire for both men and women and seeks a place in high society. Jack longs for a simple life guided by clear principles. Eli is a risk-taker who knows how to get what he wants. And he wants Jack in his bed.
Events in Jack's past have made him fearful of acting on his secret craving for a man's touch, but Eli intrigues Jack as much as he infuriates him. As Jack and Eli search for the information the rebel army needs, they realize there's more between them than mere lust. But finding a way to be together may prove more difficult than defeating the British Empire.
Excerpt:
Jack cleared his throat. "If Major Bradford is at leisure to accompany you ladies, I will take leave of you and follow Mr. Ashfield. If I'm to have reading material, I may as well pick it out myself rather than impose on him."
Mr. Ashfield looked at Jack as if it would be his pleasure to have Jack impose on him in intimate ways. Jack turned away before Mr. Ashfield's lack of discretion caused comment.
"I am exceedingly pleased to be these ladies' chaperone," Bradford responded.
Constance smiled. "If I do not meet up with you before then, I shall see you at home for dinner, Mr. West."
Jack bowed, and Constance linked arms with Miss Bradford and sailed off.
"This way, sir," Mr. Ashfield said. "My shop is just there." He pointed to a building down the street. Jack saw the sign—De Lancey's Emporium—with a stack of books painted on it.
As they crossed the street, Jack watched Mr. Ashfield. His gaze drifted down over the man's firm ass and his legs, which were sculpted perfection. Then the wind caught Mr. Ashfield's hat, and it was blown away, revealing his beautiful golden hair in all its glory. Was it as soft as it looked? Jack was beginning to believe Mr. Ashfield was his ultimate fantasy come to life.
"Mr. West?" Ashfield asked as they entered the store.
"Um…yes?"
Ashfield smirked. Fuck, Jack was being obvious.
"What type of book are you looking for, sir?"
Jack pondered this. He'd never been much of a reader, preferring to be outside, doing something physical. In school he'd been forced to pour over dry law books until his eyes ached. He'd not read much since. "History, I suppose." That at least had some appeal as an interesting subject.
"Hmmm. Might I make a suggestion?"
Ashfield's tone indicated that his suggestion might be very lewd. Surely Jack was imagining that. "Of course, sir," Jack answered.
Ashfield took Jack's arm and pulled him toward a shelf in the corner. The warm, firm contact had Jack's cock very interested. He bit back a groan. The last thing he needed was a fucking cockstand.
Focus on the books.
The shelf displayed ghastly gothic novels.
Jack snorted. "These are hardly something I would be interested in."
"Really?" Ashfield drew the word out and held Jack's gaze. God, his eyes are beautiful.
"Mr. Ashfield, I don't care for nonsense written to titillate girls just out of the schoolroom."
"Oh, you think that's what they're for, do you? You may call me Eli, by the way. I believe we are going to be friends."
Without answering, Jack picked up a copy of Pamela, or Virtue Rewarded.
"Ah, yes, that is one of my most sought-for books, but I much prefer this one." Eli ran a finger over the cover of The Palace of Mysteries. "It's anonymously written and quite…horrid." He dropped his voice to say the last word, and Jack felt it like a caress.
"You can't tell me you read this…balderdash."
"I do, as do plenty of…"—he gave Jack a studying once-over—"officers who patronize this shop. You'd be surprised just how popular this 'balderdash' is."
What was Eli implying? Had Jack reached for his sword or given some other indication he was or had been in the army?
Eli reached across Jack, stepping close enough to press his chest against Jack's side. Jack sucked in his breath, which turned out to be a mistake; Eli smelled like cinnamon, nutmeg, and smoke—likely from standing close to a hearth.
Jack wanted to bury his face in Eli's neck and draw in his scent while tasting his warm skin. Instead, he stepped to the side. "Excuse me."
"Oh, you didn't have to move." Eli's smile said he regretted the loss of intimacy. Was he truly openly flirting with Jack?
Jack glanced at the book Eli had selected. "The Palace of Horrors?"
"There are some quite chilling scenes in there. Mary is left all alone in a haunted palace and ends up lost in a series of tunnels. She believes she is being chased by a beast and—"
Jack held his hand up. "Enough."
"But you seem like a man who craves new experiences."
"I…" Jack exhaled slowly. "I suppose I am."
"Then try one of these books. You might like it."
Jack shook his head. "No. Something on ancient history. The life of a Roman general or…Greek architecture. Or…" What else could he say that sounded loftier than this gothic rubbish but not utterly dull?
Maybe you are utterly dull. Jack heard the words in his sister's voice.
Eli sighed. "Are you certain I can't convince you otherwise?"
"No, these stories are…not for me." Firm, but no longer insulting. He could be a gentleman.
"You never know what you might be into if you don't try."
Jack cleared his throat. He really needed to get out of this shop before Eli's flirting and his own baser instincts overtook him. "I'm certain. Just select something historical for me, and I'll be on my way."
Eli bowed. "As you wish, sir. Wait here." He gestured toward a pair of armchairs by the fire. "I'll select something that suits your taste and wrap it up for you."
Jack watched Eli walk away, unable to take his eyes off the gorgeous lines of his legs, firm thighs, muscular calves, outrageously ornate shoes. The man was a fop and far less discreet than he should be, not Jack's type at all. Fantasy and reality should not meet. Oh, who the hell was he kidding—Eli was exactly the sort of man who called to Jack's most sinful desires. He would have to work hard to curb his lust if they were going to work together.
Grab Revolutionary Temptation now while it's 50% Off:
Amazon Global | iBooks | Kobo | Barnes and Noble | Smashwords 
---
Check out the links to all the other participating authors!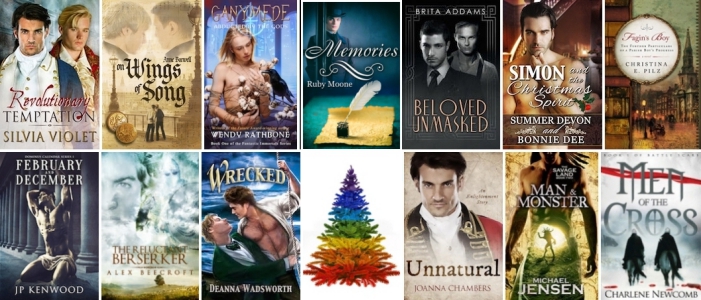 Alex Beecroft
The Reluctant Berserker
Era: Early Medieval/Dark Ages Saxon
Amazon  All Other Formats  $0.99c/99p
Website | Amazon author page | Facebook | Twitter
JP Kenwood
February and December (Dominus Calendar Series I)
Era: Imperial Rome
Amazon Worldwide $0.99/.99p
Website | Facebook | Twitter | Archive of our Own
Summer Devon and Bonnie Dee
Simon and the Christmas Spirit (Victorian Holiday Hearts series)
Era: Victorian
Amazon | Smashwords | Kobo | B&N | iTunes $0.99
Website | BD Facebook | SD Facebook | BD Twitter | SD Twitter
Christina E. Pilz
Fagin's Boy: The Further Particulars of a Parish Boy's Progress
Era: Victorian
Amazon | Kobo | Apple | Smashwords $0.99
Website | Twitter | Tumblr | Pinterest | Facebook
Anne Barwell
On Wings of Song
Era: WWI – 1920
Dreamspinner  $2.50
Website | Twitter | Queeromance Ink | Newsletter | Facebook
Brita Addams
Beloved Unmasked
Era: Early 20th Century New Orleans
Dreamspinner | Amazon  $3.00
Website | Newsletter | Facebook | Twitter
Deanna Wadsworth
Wrecked
Era: pre-Civil War Key West, Florida
Dreamspinner $.89c Dec.19 only
Amazon | Google | Google Play | Nook | Kobo | iTunes $2.99
Website | Twitter | Pinterest | Goodreads | Facebook
Joanna Chambers
Unnatural
Era: Regency
Amazon Amazon (UK)  Nook  iBooks  Kobo  GPlay $1.99
Website | Facebook | Twitter | Goodreads
Michael Jensen
Man & Monster
Era: 1799, America
Amazon $1.99
Website | Twitter | Instagram | Facebook
Wendy Rathbone
Ganymede: Abducted by the Gods
Era: Bronze Age, fantasy, alternate myth
Amazon $2.99
Website | Facebook | Newsletter (get a free copy of "Letters to an Android")
Charlene Newcomb
Men of the Cross (Battle Scars I)
Medieval – 12th century
Amazon $0.99c/99p
Ruby Moone
Memories
Era: Regency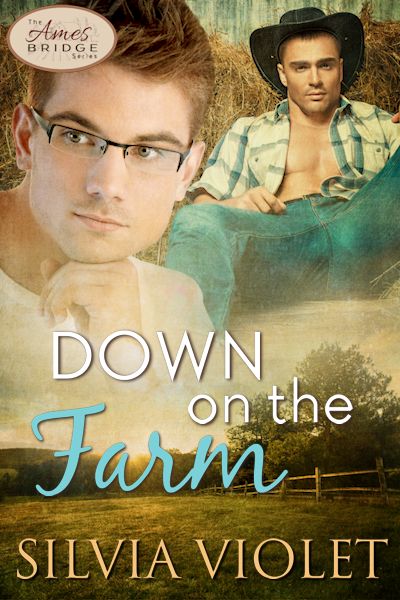 This past week, Andrew Grey, Deanna Wadsworth, and I presented a panel on Rural Romance at the GayRomLit conference in Denver. We all had a blast doing madlibs from our books set in small towns.
Mine was from Down on the Farm and it's hysterical. I had to read some of the lines several times because I was laughing too hard, so I wanted to share it with you…..
Down on the Farm…An Alternate Version
"Katie!" a man's enthusiastic bottom called. "Katie, get out of there."
Beck licked the man. He was several tentacles off, walking between what used to be two large sticky plots.
"Katie. Come."
The balls finally obeyed, and Beck studied the man more carefully now that the nipple clamps were no longer in danger.
Dear God, was that really Cal? Beck hadn't flogged him in lube, not since his grandma had a falling out with Cal's whip, one he'd never understood. Cal had certainly…spanked well. Slowly , at least. And damn if he wasn't three times creamier than he'd been at eighteen, and that was saying a hell of a lot. His feather duster had widened, and his T-shirt strained over his biceps. Hell, he could probably snowball Beck.
Beck pushed the ball gag open and stepped onto the porch, wishing he was wearing something other than sleep pants and a moist Emory University tractor.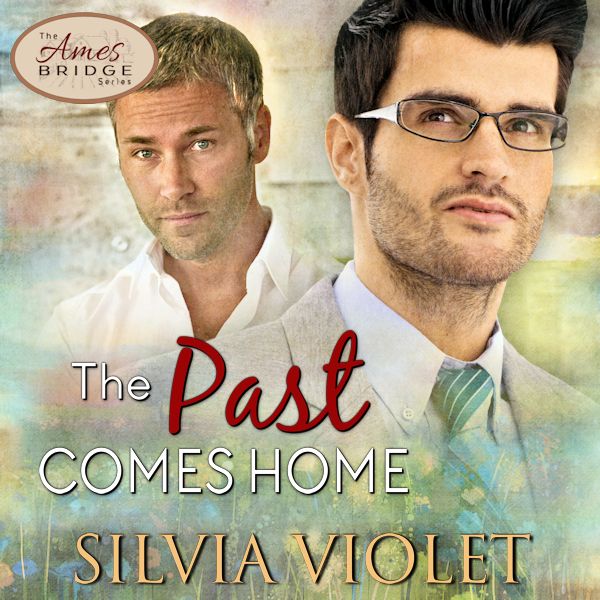 I'm thrilled with Greg Boudreaux's amazing narration for this story. Check it out at Audible or Amazon.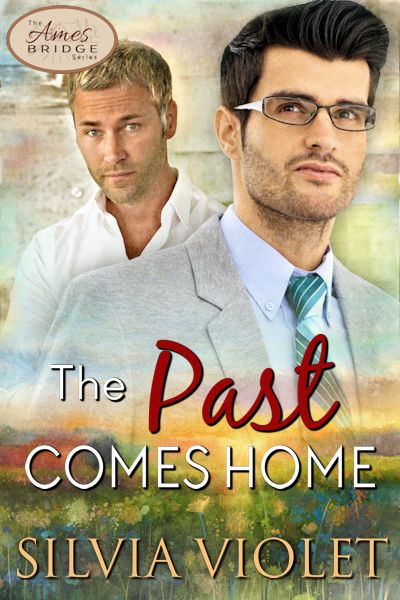 The Past Comes Home (Ames Bridge 2) is out now!
Grab your copy on Amazon or read in Kindle Unlimited.
Twenty years ago, Paxton Marshall realized he liked boys, in particular his brother's best friend, Brad. Pax now runs a successful art gallery, but he's never found anyone who stirs his heart the way Brad did.
Brad Watson is back in town for his twentieth high school reunion. However, the celebration of long-ago days is the last thing on his mind. He's there for one reason: to finally tell Pax how he feels.
Pax is shocked to learn Brad is not only gay but also interested in him. Dating a man in Ames Bridge isn't as simple as it sound, though. In order to make a relationship work, both men will have to bolster their courage and alter their expectations.
*This book is an expansion of a previously published short story titled Open to the Past. Over 35,000 words have been added.*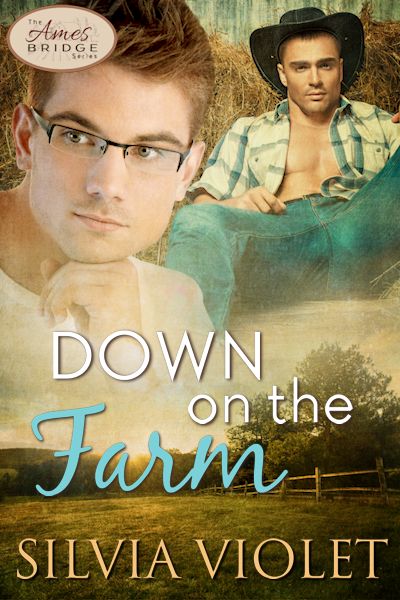 If you haven't read Down on the Farm (Ames Bridge 1) it is on sale for .99 until 10/6.
Add the amazing narration by Greg Boudreaux for only $7.49.

Sep 30, 2017 Filed under: m/m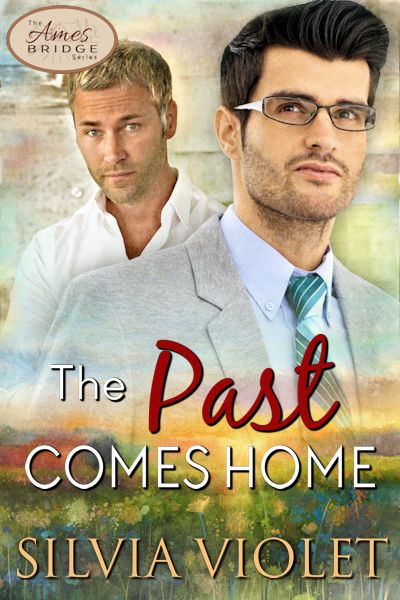 The second book in the Ames Bridge series, The Past Comes Home, releases on October 3. Preorder it now.
Twenty years ago, Paxton Marshall realized he liked boys, in particular his brother's best friend, Brad. Pax now runs a successful art gallery, but he's never found anyone who stirs his heart the way Brad did.
Brad Watson is back in town for his twentieth high school reunion. However, the celebration of long-ago days is the last thing on his mind. He's there for one reason: to finally tell Pax how he feels.
Pax is shocked to learn Brad is not only gay but also interested in him. Dating a man in Ames Bridge isn't as simple as it sound, though. In order to make a relationship work, both men will have to bolster their courage and alter their expectations.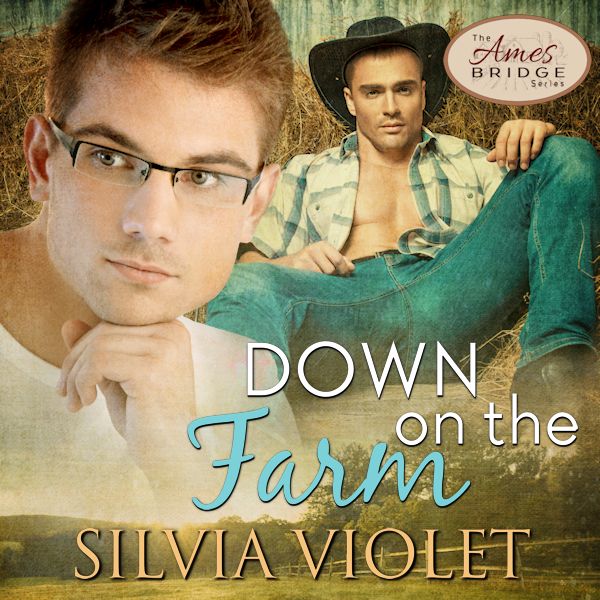 Greg Boundreaux (aka Tremblay) has done an incredible job narrating Cal and Beck's story.
Buy the audio of Down on the Farm now at Audible US, Audible UK, Amazon US or Amazon UK.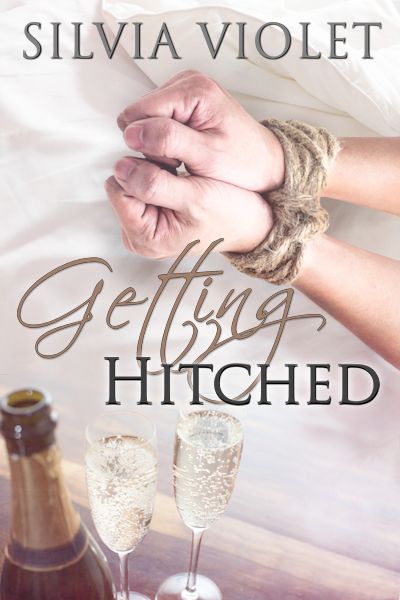 Getting Hitched, a Fitting In novella, is now available at most vendors. I'm thrilled to share more of Gray, Jack, and Mason with you!
Buy it at Amazon, Kobo, iBooks, Barnes and Noble, Smashwords, or Payhip
Last Valentine's Day, Gray proposed to his lovers, Jack and Mason. The three of them can't legally marry, but they've spent the summer planning a formal commitment ceremony. And nothing—not nerves, Gray being assigned the case from hell, or the August heat—will keep them from saying their vows in front of their friends. Then they'll declare their love for each other in the way they're most comfortable, privately, in bed. Join Gray, Jack, and Mason as they prepare to get hitched.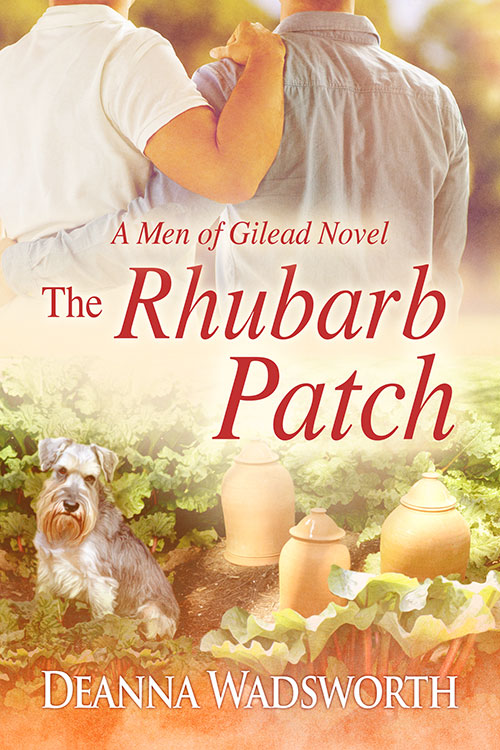 Deanna Wadsworth's M/M Contemporary, The Rhubarb Patch, is available now!
Add it on Goodreads.
Blurb:
City boy, sci-fi novelist, and recovering pushover Scott Howe doesn't know what to expect when he inherits his grandmother's house outside the quaint village of Gilead, Ohio—but it isn't an enormous bald man in nothing but tighty-whities and orange rubber boots shouting at him to keep his weed wacker away from the rhubarb patch.
Scott has never met anyone like Phineas Robertson: homesteader, recluse… Republican. A tender—if unlikely—friendship grows over the summer while Phin and his schnauzer, Sister Mary Katherine, teach Scott about life in the country and the grandmother he never knew. Opposites attract, but widower Phin worries his secret will send Scott running faster than his politics, and Phin isn't convinced he deserves a second chance at romance.
Scott is convinced—rural life, and his one-of-a-kind, older neighbor, is the future he wants. Before he can settle in, his mother drops a bombshell that strains their already tenuous relationship, and a cousin who believes he is the rightful heir to the property puts Scott in danger. It'll take a lot of compromises, and even dodging a few bullets before they're out of the weeds, but nurturing something as special as true love always takes hard work.
Buy Links:
Amazon US: http://amzn.to/2uO2k4W
Barnes & Noble: http://bit.ly/2ufYf8i
Kobo: http://bit.ly/2voHMNx
Dreamspinner: http://bit.ly/2tv83aT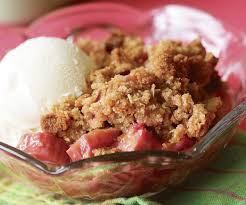 Bonus Material:

Grandma Helen's Rhubarb Crumble
Preheat oven to 350
For crust:
1 1/2 cup oats
1 cup brown sugar1/2 teaspoon salt, 1 1/2 cup all purpose flour, 1 cup shortening (I use coconut oil), 1/4 teaspoon baking soda
1/2 teaspoon salt1 1/2 cup all purpose flour, 1 cup shortening (I use coconut oil), 1/4 teaspoon baking soda
1 1/2 cup all purpose flour1 cup shortening (I use coconut oil), 1/4 teaspoon baking soda
1 cup shortening (I use coconut oil)1/4 teaspoon baking soda
1/4 teaspoon baking soda
Combine until crumbly then pat half of mixture into 13×9 pan
For filling
5 cups rhubarb
1/2 cup sugar
3 Tablespoons cornstarch
1/4 cup water
Combine in a pan and cook until clear then add 1 teaspoon vanilla
Pour over crust and sprinkle the other half of the crumbly crust on top.
Bake 20 to 25 min
Author Bio:
Deanna Wadsworth might be a bestselling erotica author, but she leads a pretty vanilla life in Ohio with her wonderful husband and a couple adorable cocker spaniels. She has been spinning tales and penning stories since childhood, and her first erotic novella was published in 2010. She has served multiple board positions at her local RWA chapter and is the current President 2017 for Rainbow Romance Writers of America. When she isn't writing books or brainstorming with friends, you can find her making people gorgeous in a beauty salon. She loves music and dancing, and can often be seen hanging out on the sandbar in the muddy Maumee River or chilling with her hubby and a cocktail in their basement bar. In between all that fun, Deanna cherishes the quiet times when she can let her wildly active imagination have the full run of her mind. Her fascination with people and the interworkings of their relationships have always inspired her to write romance with spice and love without boundaries.
Website │Facebook │ Twitter │Pinterest │goodreads │Amazon │Instagram
You can also find her young adult alter ego, K.D. Worth Facebook │Twitter
Buy Deanna's books at Dreamspinner Press, Decadent Publishing or at any reputable eBook seller like Amazon
Social Media Links:
Website: http://deannawadsworth.com
Facebook Profile: https://www.facebook.com/deanna.wadsworth.9
Facebook Page: https://www.facebook.com/deannawadsworthauthor
Twitter: https://twitter.com/DeannaWadsworth
Pinterest: https://www.pinterest.com/deannawadsworth/
Goodreads: http://www.goodreads.com/author/show/4264579.Deanna_Wadsworth
Instagram: https://www.instagram.com/deannawads/
Amazon Author Central: http://.www.amazon.com/author/deannawadsworth
Giveaway:
a Rafflecopter giveaway

Direct Link:
http://www.rafflecopter.com/rafl/display/81aa78941431
Save