Hump Day Eye Candy, July 6
Jul 6, 2011 Filed under: eye candy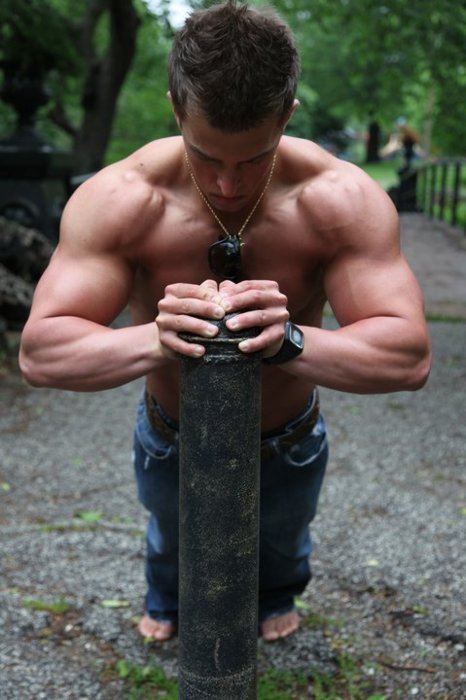 Such lickable arms!

Comments
Cynthia Sax says:

Such concentration on his face! I don't know what he's doing to that pole but I like it!

Zenobia Renquist says:

Very, very nice. I love demonstrations of strength. 🙂

~ Zenobia

Paige says:

Much appreciated! I just can't wait till Wednesdays.

Silvia says:

Cynthia and Zenobia I'm so glad you enjoyed his hard work with the pole 🙂

Paige, I'm thrilled that I can make Wednesday lovely for you!

Patty says:

Yum, yum, yummmmm!!!