His True Nature – Free at All Romance eBooks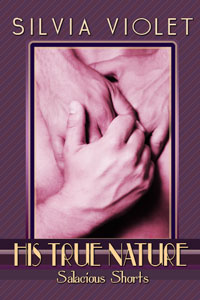 His True Nature, the story I wrote for the M/M Romance group at Goodreads is now available for free at All Romance eBooks and Goodreads in epub, mobi, and pdf formats.
Here's the prompt that inspired me:
After being shunned by his family for coming out, the dark haired guy buys a camper and moves out to a campground to get away from it all. Moving from the suburbs to the woods hasn't been an easy adjustment, but that all changes when he quickly becomes friends with the hot, tattooed and supposedly straight grounds keeper. The dark haired guy's survival skills are seriously lacking and his sexy new friend finds that quite humorous. It turns out that both of them have skills worth sharing with each other. Their relationship brings loads of sexual tension. They must have a HEA with no cheating and I'd love a beautiful sex scene, please.
And this is the inspirational photo.