Dinner at Foxy's is out now!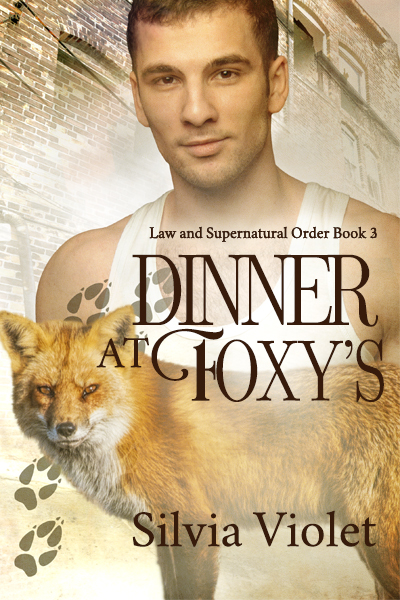 Law and Supernatural Order 3: Dinner at Foxy's is available now at Amazon, ARe, or Kobo, iTunes, and Barnes and Noble.
Fox shifter Luke runs Foxy's Chicken Shack, known for the best and spiciest chicken in town. For months he's had his eye on Silas, a young cop who patrols the area around his restaurant. When Silas arrives to question Luke about his cousins' criminal activities, things blow up, literally, and Silas is injured. Luke will do whatever it takes to see his cousins brought to justice. He might not survive his crazy plan, but if he does, there could be a chance at love for this fox shifter and his cop.