Archive for the 'Bear Talk' Category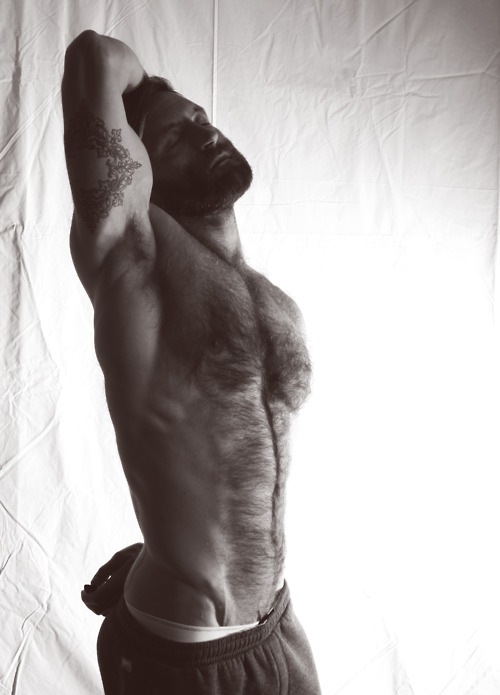 We're celebrating bears this week with the Bear Talk Blog Tour. Come join in the furry fun. Each participating author is giving away a prize at the end of the week. All you have to do to enter is leave a comment on the author's post. You can find more bear-ish goodness here by checking out my bear category.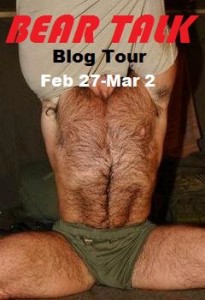 Welcome to the Bear Talk Blog Tour. Johnny Miles is here with me today to share some thoughts about bears and share an excerpt from his wonderful book, The Rosas of Spanish Harlem. When you're done, see the bottom of the post for links to more Bear Talk goodness.
Be sure to leave a comment for the chance to win an e-book version of The Rosas of Spanish Harlem!
I've always known I was different from other boys. I just had this innate feeling about it but was never able to verbalize, let alone think it to myself. I lacked the words at such a young age.
But here are some ironies for you to ponder.
Even from before I ever saw "The Wizard of Oz" my favorite animals were, and still are, lions and tigers and bears. As for my favorite childhood movie, you're correct if you guessed "The Wizard of Oz." Looking back, these may or may not have been indicative of the gay man I would eventually become.
But wait. Here are two more ironies. (more…)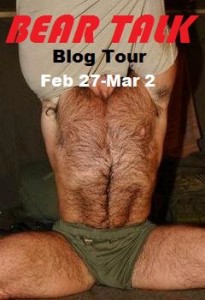 Woohoo! The bears are here. I'm over at DC Juris's blog today and Louisa Bacio is visiting Johnny Miles' blog.
Here's the schedule of posts for the rest of the week:
Tues. 2/28
Kayla Jameth with Ike Rose
Johnny Miles with here with me.
Wed. 2/29
Margie Church with DC Juris
Hank Edwards with Kayla Jameth
Thurs. 3/1
Deanna Wadsworth will be with Hank Edwards
Tom Webb will be with Louisa Bacio
Fri. 3/ 2
Ike Rose will be with Margie Church
DC Juris will be with Deanna Wadsworth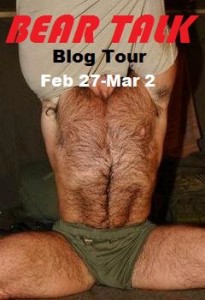 The Bear Talk Blog Tour is next week. Oh the furry fun we will have! But to whet you appetite, I'm sharing a free story starring Seth and Brandon from Paws on Me. Click here to read what naughty things happen when Brandon wants to hibernate and Seth lures him out of bed with bacon.
I originally wrote this story for the Coffee and Porn blog birthday bash. You can find more free stories there.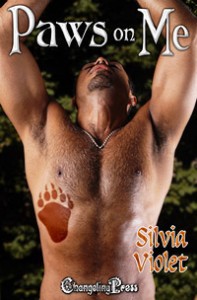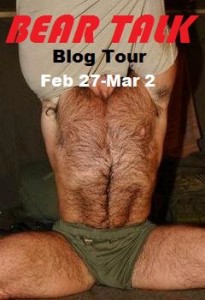 I love petting a nice, furry bear, don't you? From February 27-March 2, I'll join a group of fantastic m/m authors to celebrate bears. I'll be offering a copy of Paws on Me for your furry reading pleasure. And they'll be sexy pics galore. Check back here for links and more information.