Protect and Serve: Savage Wolf Available Now!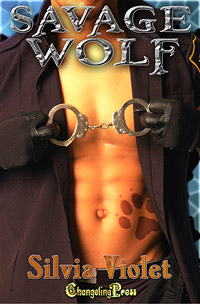 Woohoo! Protect and Serve: Savage Wolf is available now at Changeling Press!
I'm Wolf, Officer Aidan "Wolf" Savage. I'm a werewolf. But unlike most of my kind these days, I'm one of the good guys even if I do scare the hell out of most people the first time they meet me. When a white-tailed deer shifter comes leaping into my life, she makes my body hotter than an erupting volcano. She's on the run, and she doesn't want my help. But I'm not about to let her get herself killed, and I'll use any means necessary to keep her safe.