M/M Reading Recommendations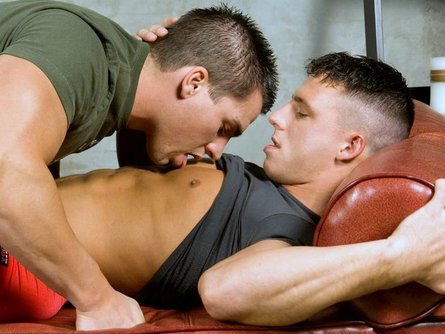 I've been on an m/m reading kick lately. My favorite m/m stories are ones where both men are alphas and they have to struggle to find a working relationship dynamic. Two series I've started recently that fit this description and have blown me away with their awesomeness are Brannan Black's Wolfman series and Madeleine Urban and Abigail Roux's Cut and Run series. Recently I asked for recommendations for books that fit this description on ARe Cafe and at Love Romances Cafe, and I wanted to share the list I've compiled. I haven't read any of these yet, but based on recommendations from readers (and in some cases the authors themselves) and my reading of the blurbs and excerpts, they fit the description of two strong-willed characters who will have to work out the power dynamics to make their relationship work. I'd love to hear more suggestions so feel free to share in the comments.
Fair Game and The Darkling Thrush by Josh Lanyon
Hot Cargo by Ariel Tachna and Nicki Bennett
Promises by Marie Sexton
The PsyCop series by Jordan Castillo Price
Bareback by Chris Owen
72 Hours by Clare London
The Archer by Abigail Roux
Promises by Marie Sexton
Dawn of the Seraphs by Adrianne Brennan
Bound by Nature by Cooper Davis
Not my Wolf by Eden Cole.
Zero to the Bone by Jane Seville.