Coming Clean – Blurb and Cover Reveal
I'm so excited about this amazing cover designed by AJ Corza! Coming Clean releases May 20, 2015.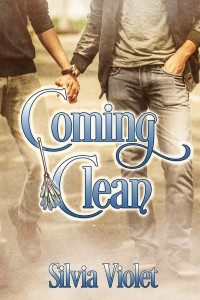 An unexpected inheritance lands Jeremy a large house and plenty of money to take a sabbatical from his job teaching poetry at a small college. He intends to sell the house and take off on a new path to discover what he wants out of life. Then he meets Connor. The attraction he feels to a man so different from himself is no less shocking than his change in financial circumstances, but Connor is in the closet and Jeremy wants a life lived out in the sun.
Connor is a former Force Recon Marine who runs a housecleaning business. When he's hired to get Jeremy's house market-ready, he's startled by how attracted he is to his client despite their many differences. But his past, especially his final mission, weighs heavily on him. He's not certain he can be the man Jeremy needs, but no man has ever made him want to take a risk like Jeremy does.