Lists Make Me Happy: Sizzling Hot M/M Stories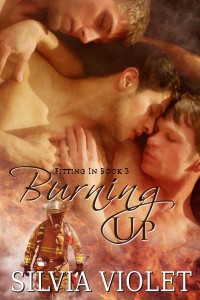 This is the first in a series of list posts. These lists will include books I love and, where appropriate, titles from my own catalog. I enjoy many romance subgenres depending on my mood. This week's list consists of books that are ultra hot, ones where the erotic content is integral to the character development.
A slight digression: You may have noticed I like writing this type of book as well as reading it. At GRL 2015, I will have the privilege of being on a panel with two authors who know all about writing hot, LA Witt and SE Jakes and we'll be talking about this very topic. So join us if you'll be attending.
Sizzling M/M Books and Series
Hell or High Water series by SE Jakes
Tristan and Jared (Market Garden series) by LA Witt and Aleksandr Voinov (sold in a bundle or as separate stories)
The Magpie Lord series by KJ Charles
Force of Law by Jez Morrow
Whitetail Rock by Anne Tenino (a free download at ARe)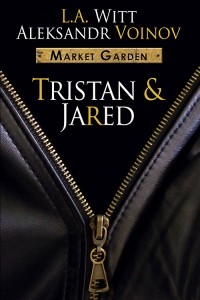 Dirty Laundry by Heidi Cullinan
Shock and Awe by Abi Roux
More by Sloan Parker
A Simple Romance by JH Knight
My own Fitting In series
I'd love to hear some of your suggestions for more hot books!

Comments
Kollean says:

My favorites are the "Midnight Matings" and "Unmated at Midnight" series, there written by Joyee Flynn, Stormy Glenn, and Gabrielle Evans. There are 20 books.

Ann Alaskan says:

Don't forget AJ Rose & Kate Aaron & Brad Vance & Helena Stone & Max Vos & Edmond Manning & Cody Kennedy & Patricia Logan & Tyler May & AE Via & Sean Michael & AJ Lewllyn & Meg Amor & G. A. Hauser & D.t. Peterson & Elizabeth Llewellyn & Barbara Elsborg & Piper Vaughn & RJ Scott & B.a. Tortuga & Julia Talbot & Piper Kay … know I missed some not intentional … Kindle in other room! Of course I own every one of your's Silvia & SE Jakes & LA Witt & Aleksandr Voinov! When you filed 1 Kindle with books & working hard on #2 … hee hee

Ann Alaskan says:

See I told you I foot some … Theo Fenraven & Eric Arvin & TJ Klune & Morticia Knight & Shira Anthony & Brandon Shire & Douglas Black & CJ Bishop & CB Conwy & Kade Boehme & Andrew Grey & Dirk Gregson & Scotty Cade & Jack Byrne & Mary Calmes & LC Chase & TA Chase & Mercy Celeste& B.g. Thomas … and the list goes on & on … just need to list my Kindle authors hee hee

Judy Stone says:

JL Merrow's THE PLUMBER'S MATE series. Josh Lanyon's THE ADRIEN ENGLISH MYSTERIES series and HOLMES & MORIARITY series and okay, ANY of his series! Jaye McKenna is amazing: GUARDIANS OF THE PATTERN series and GUARDIANS OF THE LEYTHE series. Angelique Voisen's WOLVES OF NEW HAVEN series. And I'll read just about anything by LB Gregg, R. (Ris) Cooper, Harper Fox, Jay Northcote, Amber Kell, Jordan Castillo Price, J.M. Snyder, and Raine O'Tierney. I just know I've forgotten some, darn it.