Love at Long Last is out now!
Love at Long Last, the first book in my shifter mpreg series, Trillium Creek,is available now to purchase at Amazon and borrow through Kindle Unlimited!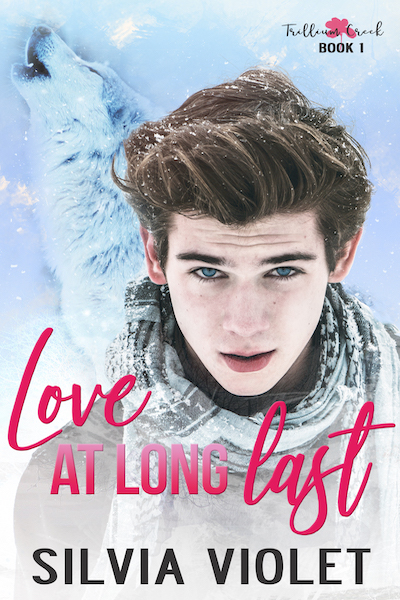 Silas had always expected to find his fated mate early in life, like most pack leaders do. But as he nears his fortieth birthday, still single, he begins to accept that maybe he's not meant to have a mate after all. When he finds an intruder in his territory, a young cop who smells human but also like everything he's longed for, Silas can't help but feel a spark of hope. Could this man be part shifter? Could he be Silas's mate?
Cory's conservative family believes shifters are evil, but when he meets Silas, he's shocked by the pack leader's gentleness and hit with feelings of desire beyond anything he's ever experienced. All of Cory's fantasies center around older men who take charge and take care of him, so when Silas asks if he needs a Daddy, all he can say is yes.
Torn between his family's expectations and the pull he feels toward Silas, Cory knows he'll have to give up his career if he follows his heart. Silas wants Cory, not fate, to decide if they should be together, so he fights his protective instincts. But an unexpected pregnancy forces their hands, and the two men have to figure out how to fit their lives together. And maybe have love at long last.
---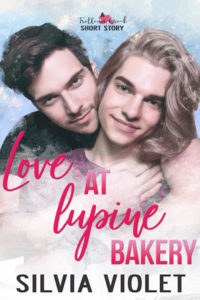 Love at Lupine Bakery is a prequel to Trillium Creek so grab it too if you haven't already. Levi and Finn will continue to be part of the series.
Finn is focused on continuing the success of his family's bakery. Eventually, he'll settle down with an alpha and start a family, but for now, he's content to satisfy his needs with casual hook-ups. Then a gorgeous stranger walks into the bakery, and Finn's whole world shifts.
Levi's father was a wolf shifter, but he was raised by his human mother and—like most hybrids—has never shown any wolf characteristics. That all changes when he enters Lupine Bakery and every instinct tells him the omega behind the counter is his.
Both Finn and Levi try to ignore what their hearts and bodies are telling them, but an unexpected pregnancy may force them to face what fate has in store.