Posts Tagged 'Heroes'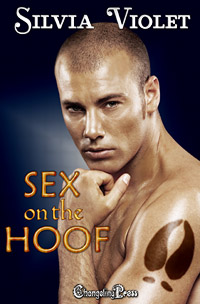 I'm in the author spotlight at Whipped Cream this week and each day I'll have a different blog post where I cook dinner for one of my heroes. To really know a man I have to know what I would cook for him and I'm happy to have a chance to share all those gastronomic delights with my readers.
In today's post I'm making bacon burgers and blueberry pie for Jason from Sex on the Hoof.

Hop over to Selena Illyria's blog to read my post on Captain Mal, The Ultimate Anti-Hero, part of her Heroes, Villains, and In-Between series. If you comment on the post, you have a chance to win a book from my backlist. If you've never seen Captain Mal in action on Firefly, I urge you to check out the series. It's one of my all-time favorite TV shows.