Needing A Little Christmas – Caramel Cake Recipe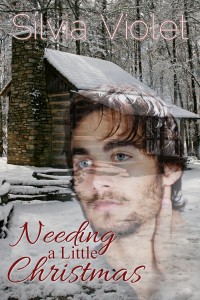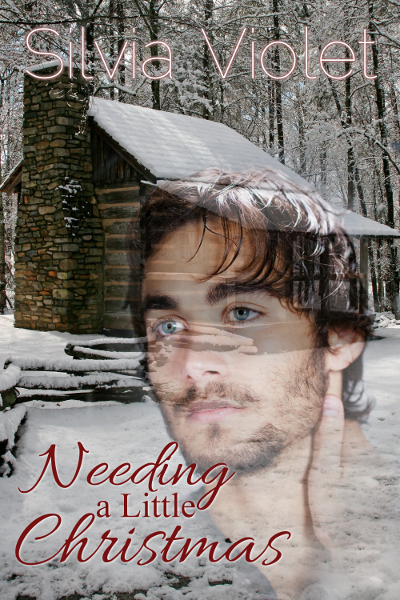 In Needing A Little Christmas, Mac's mama sends Eli a caramel cake and the two men get to know each other while enjoying it. Here's the delectable recipe she used…..
Mac's Mama's Caramel Cake
You will need three layers of your favorite yellow cake. I love the one here but you will need to multiply by 1.5 to get three layers. If tackling this well-worth-the-time caramel is all you're up for, then use Duncan Hines Butter Recipe Golden mix. It's, in my opinion, the best yellow cake mix out there.
Caramel Icing
3 cups sugar, divided
3/4 cup evaporated milk
1.5 sticks butter
1T white corn syrup
1 tsp vanilla
Put 1/2 cup sugar in a saucepan over medium heat. As the sugar melts, shake the pan so the sugar coats the bottom but don't let it run up the sides. Stir gently so the sugar browns evenly. When the sugar is almond the color of the skin on an almond, slowly pouring in the evaporated milk while stirring vigorously. The mixture will boil rapidly and start to seize up but keep stirring, breaking up the chunks of sugar. When all the milk is combined with the sugar, add the rest of the sugar, butter, and corn syrup. Mix well. Attach a candy thermometer and bring to a boil. Boil for 10-20 minutes or until the candy thermometer reads 248F. Stir occasionally. If you see any signs of burning, turn the heat down a bit. Be very careful. The mixture can splatter and you don't want to get burned!*
When the mixture is at 248F, remove the pan from the heat and carefully pour the mixture into the bowl of a stand mixer. Using a paddle attachment, turn the mixer on low and add the vanilla. Be very careful, it could splatter and it will still be very hot. Continue mixing on medium until the mixture begins to thicken and lose it's shine. Working quickly while the caramel is still pourable, pour or spoon 1/2 cup on the first layer and spread over the top. Add second layer and repeat. Add top layer, repeat and then use remaining caramel to cover the sides.
*You may want to keep a bowl of ice water nearby. Submerge skin immediately if you are burned.
And now for a bit of Mac and Eli…..
Needing A Little Christmas is available at Amazon, ARe, and Barnes and Noble.
Several minutes later, Mac had unloaded all the wood and gotten a fire going, and I'd made coffee and served cake. When we were seated at the table in the kitchen, I took my first bite of the gorgeous caramel cake and sighed. Forget sex. I was going to come from eating this cake.
"Oh my God, this is the best cake I've ever had."
Mac smiled, not the sly sexy grin he'd given me earlier but a little-boy smile of pure joy. "It's my great-grandmother's recipe. Christmas just wouldn't be right without caramel cake."
I stared at him in horror. "This wasn't supposed to be for your family tomorrow was it?"
He shook his head. "My mom always makes several of them. We give them as gifts and one would never be enough for us anyway."
"I feel honored to have one. You don't even know me; your mom doesn't know me. I could have been an asshole or even a serial killer."
Mac laughed. "Nah. I could tell you were all right when we talked on the phone. You sounded like a nice guy who was having a rough time and then got stranded. And I should know. I get plenty of assholes calling me demanding a load of wood five minutes ago because their cabin dropped below eighty toasty degrees for five seconds or expecting me to clear a foot of snow from the driveway of their artfully-decorated cabin so they can get their BMW down the mountain without a scratch. They don't get the family treatment or the family rates. But I could tell from your voice that I was going to like you."
Like I could tell from yours that you are a sex god. "Thanks. You sounded like a good guy too." A good guy? Had I really said that?
He grinned. "I aim to please."