Archive for the 'eye candy' Category
Some kilted hotness in honor of my kilt-wearing hero from Astronomical.
Today is Day 3 of the A Sexy Mind Blog Hop. Head on over to SJD Peterson's blog to meet George and Max from Freddy MacKay's Moving Mountains. If you need to catch up, Greg and Blake from Astronomical were at Freddy's blog on Monday and Jo's Matty and Jay from Always MJ were here yesterday. Check out all three posts for chances to win these awesome books!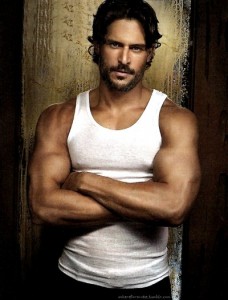 This is one of my favorite pictures of Joe. Those arms! This shot inspired my character, Coleman Wilder. He stars in Finding Release which will be available this summer from Silver Publishing. For now, I'll whet your appetite with a flash fic that takes place after Finding Release.
Birthday Boy by Silvia Violet
Jonah stood in the doorway of the barn watching Cole slide a pitchfork into the straw then chuck it into Snowdrop's stall. The sight of Cole's sculpted arms flexing as he worked had Jonah's cock starting to swell. The white tank he wore and the low light made Cole's skin look even more bronze than usual. His jeans hung low, nearly revealing the top of his firm ass.
Cole had been doing a lot more of the physical work on the farm during the summer. A few of the hands had moved on, and as desperate as many people were for work, a lot of them refused to work for a gay man especially one that was half werewolf. They'd been short-handed for months which meant Jonah hadn't gotten as much time with his man as he'd like, but the work sure looked good on Cole.
Jonah licked his lips, wishing he were really there to seduce Cole rather than distract him. He glanced over his shoulder. Billy, the farm foreman, motioned for him to go on. Most of the hands were gathered around the bunkhouse. The cake sat on one of the tables outside, and a few men and women were busy bringing out the feast Jonah had requested for his lover's birthday.
He breathed in the scent of the fresh straw Cole was spreading in the stalls. It reminded him of the first time he'd made love to Cole, right here, in this very barn. Between the sight of Cole all sweaty from hard work and the memory of what they'd done in one of the stalls, he had to reach down and readjust his now fully hard dick.
Cole leaned the pitch fork against the wall and stretched, reaching his arms above his head, flexing the muscles of his back. Jonah bit his lip to hold in a groan. Then Cole looked over his shoulder and grinned impishly. He'd known Jonah was there, probably smelled him as he walked toward the barn. Did he smell the cake too?
"Showing off for me?" Jonah asked.
Cole grinned. "Maybe. Will it get me what I want?"
"Hell, yeah."
Cole looked him up and down, staring pointedly at the bulge in his pants. "Come here." His low voice was full of command.
Jonah walked, keeping his pace slow.
Cole growled. He was in a fierce mood. And a rough go with him was exactly what Jonah wanted for lunch. Maybe he should just tell the men to eat the cake themselves.
As soon as Jonah was in arm's reach, Cole yanked him against his chest. His eyes were dark with lust. "You want me to fuck you right here on the straw, don't you?"
Jonah could  hardly breathe. "Yes."
Cole slide his lips along Jonah's neck and nipped at the tender skin. "I love the way your dirty minds works."
Jonah nodded. "Mmmhmm."
Cole kissed him, and he forgot all about birthdays and cake and lunches. His tongue tangled with Cole's, and he pushed his hands under Cole's tank top, sliding them over the sweaty muscles of his back.
Cole pushed one of his hands between them and cupped Jonah's cock. Jonah arched into him. He didn't want to wait. He wanted to fuck right now.
"Cole, you in here?" Billy called from just outside the barn.
Cole pulled away from Jonah's lips long enough to yell. "No!"
"We need you out here."
"I'm busy!"
Jonah fought the lust clouding his brain. They had to stop. He pushed at Cole's chest, trying to break his hold. "You should see what he wants."
Cole shook his head. "Later."
"Cole, I need to talk to you now," Billy hollered.
Cole let Jonah go. He scowled toward the door. "This better be good."
Jonah grinned. "It is."
Cole narrowed his eyes. "You didn't?"
Jonah's cheeks heated. He looked down at the floor.
"I told you not to make a fuss."
"Just go out there."
Cole grabbed Jonah's hand and strode toward the door. Jonah had to jog to keep up. When the stepped outside, a shout of "Happy Birthday" went up from the gathered crowd.
Cole smiled graciously and color rose to his cheeks. Shep, one of hands Cole had known for years, carried the cake toward him. "Happy Birthday, Boss!"
"Thanks!"
Cole's appreciation shown on his face. Jonah had been right to ignore his request for a quiet birthday. Cole squeezed Jonah's hand as he blew the out the candles and everyone started to sing.
Later when most of the men and women were settled at the tables, tucking into a hearty lunch of barbeque and all the best fixin's, Jonah leaned against a tree and watched, glad his plans had gone over smoothly. Cole came up behind him and pulled Jonah into his arms. He nuzzled Jonah's neck. "You're gonna pay for tricking me."
Jonah laughed. "You love this."
"I enjoy being with people I care about and seeing all of them happy, but you disobeyed me."
Jonah shivered. "Then by all mean, you should punish me."
"When I get you alone. I'll make sure you won't be able to sit down for the rest of the week."
Jonah was in the mood to tease though he knew his ass would pay for it later. "I thought the birthday boy got the spanking."
Cole growled. Jonah could feel the vibration against his back. He sank into his lover's arms, warm and content. Even when Cole was grouchy, he was the sexiest man Jonah had ever met. "I've got another surprise that you'll like better."
"You, naked and obedient?"
Jonah laughed. "We've got the rest of the day off, and no one's allowed in the house unless there's an emergency."
Cole groaned and tightened his hold on Jonah. His hard cock pressed into Jonah's back. He traced the outer edge of Jonah's ear with his tongue. "It's going to be a long, rough afternoon."
Jonah sighed. "I'm counting on it."
Meet Cole and Jonah in Finding Release. Available at Amazon or ARe.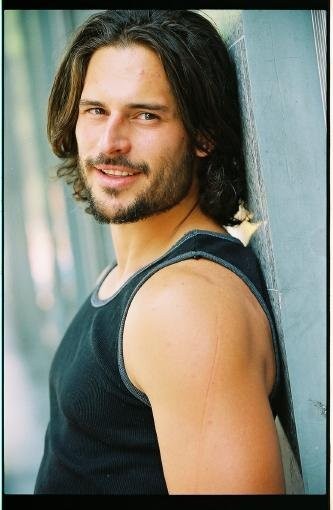 I'm posting Joe in honor of this Friday's Joe-inspired flash fiction day. For more details, go here.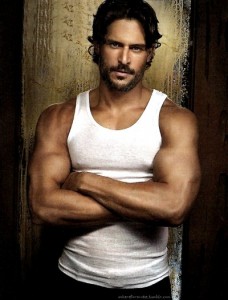 This is Joe Manganiello. He plays Alcide on True Blood. Isn't he HOT? I think so. I also think he's inspiring. Oh the fantasies he stirs up…..mmmm…..oh where was I? Right. Inspiring. Along with inspiring naughty day dreams, he also inspires stories and characters including werewolf cowboy Coleman Wilder, one of the heroes of my upcoming book, Finding Release.
This Friday (March 16) Poppy Dennison and I are hosting a flash fiction blog hop inspired by Joe. If you'd like to join in, write a shot original (not fan fic) piece based on a picture of Joe and post it on your blog.  All the rules and info you need as well as more pics can be found here on the Facebook Event page.
This is going to be so fun!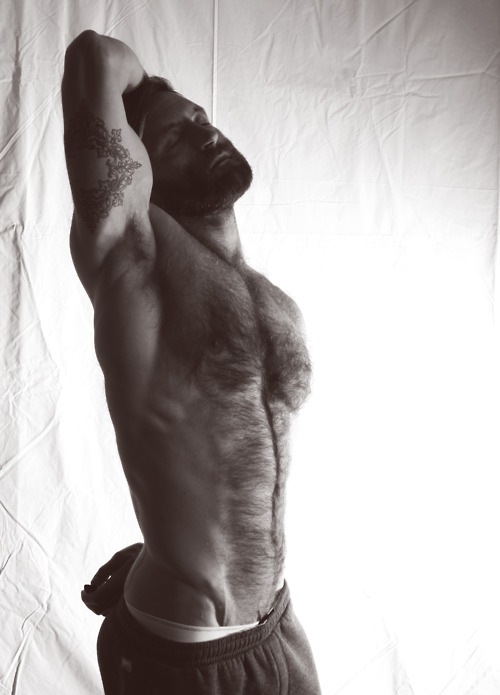 We're celebrating bears this week with the Bear Talk Blog Tour. Come join in the furry fun. Each participating author is giving away a prize at the end of the week. All you have to do to enter is leave a comment on the author's post. You can find more bear-ish goodness here by checking out my bear category.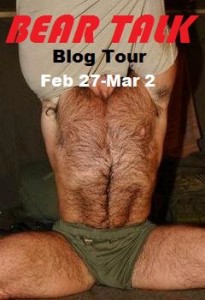 Welcome to the Bear Talk Blog Tour. Johnny Miles is here with me today to share some thoughts about bears and share an excerpt from his wonderful book, The Rosas of Spanish Harlem. When you're done, see the bottom of the post for links to more Bear Talk goodness.
Be sure to leave a comment for the chance to win an e-book version of The Rosas of Spanish Harlem!
I've always known I was different from other boys. I just had this innate feeling about it but was never able to verbalize, let alone think it to myself. I lacked the words at such a young age.
But here are some ironies for you to ponder.
Even from before I ever saw "The Wizard of Oz" my favorite animals were, and still are, lions and tigers and bears. As for my favorite childhood movie, you're correct if you guessed "The Wizard of Oz." Looking back, these may or may not have been indicative of the gay man I would eventually become.
But wait. Here are two more ironies. (more…)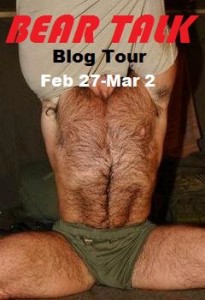 Woohoo! The bears are here. I'm over at DC Juris's blog today and Louisa Bacio is visiting Johnny Miles' blog.
Here's the schedule of posts for the rest of the week:
Tues. 2/28
Kayla Jameth with Ike Rose
Johnny Miles with here with me.
Wed. 2/29
Margie Church with DC Juris
Hank Edwards with Kayla Jameth
Thurs. 3/1
Deanna Wadsworth will be with Hank Edwards
Tom Webb will be with Louisa Bacio
Fri. 3/ 2
Ike Rose will be with Margie Church
DC Juris will be with Deanna Wadsworth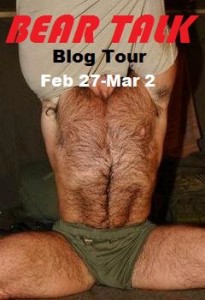 The Bear Talk Blog Tour is next week. Oh the furry fun we will have! But to whet you appetite, I'm sharing a free story starring Seth and Brandon from Paws on Me. Click here to read what naughty things happen when Brandon wants to hibernate and Seth lures him out of bed with bacon.
I originally wrote this story for the Coffee and Porn blog birthday bash. You can find more free stories there.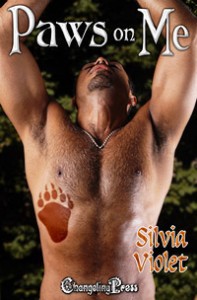 Feb 22, 2012 Filed under: eye candy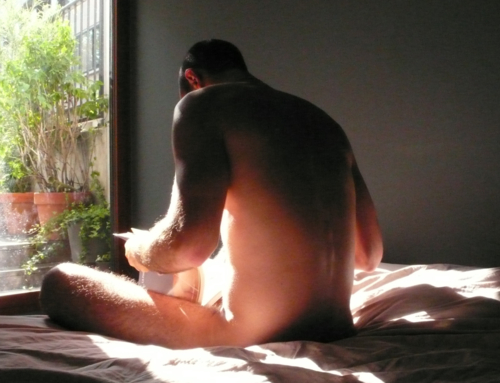 Feb 15, 2012 Filed under: eye candy