Coming Soon: Dangerous by Silvia Violet
I'm so excited. The sight for Razor's Edge Press is now up and running and my erotic short, Dangerous will be coming your way soon!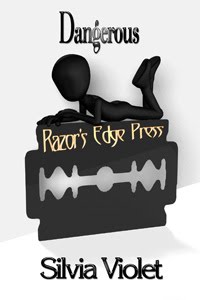 Dangerous by Silvia Violet
A woman indulges her need to live on the edge when she tempts a werewolf on the night of the full moon. He's barely in control of the need to shift and completely in control of her. Will he rip out her throat? Or give her the best sex she's ever had?
*Warning* This short story contains claws and fangs and hot fear-for-your-life werewolf sex.