Posts Tagged 'eye candy'
I recently joined the m/m romance group at Good Reads and when I got an email about the Hot July Days event I knew immediately that I wanted to participate. Readers submit erotic photos and give a brief scenario that they like to have turned into a story. Authors accept the challenge by choosing a photo and writing the story. The stories will then be collected into an anthology for readers to enjoy. I'll have more details coming soon.
For now, here's the photo and prompt that I'll be working with…..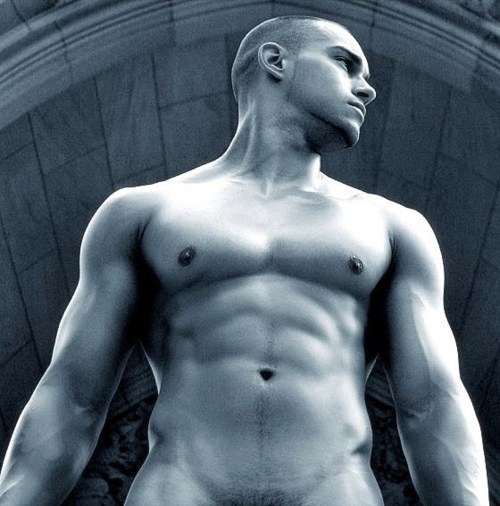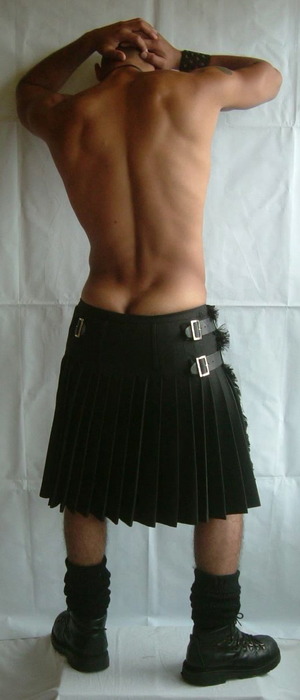 I think all men should wear kilts 🙂

Something inspiring for the writing I'll be doing today……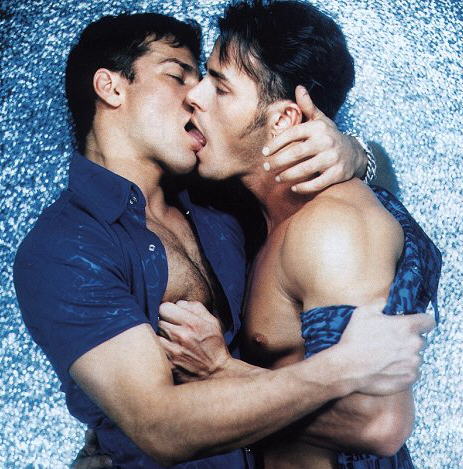 Coming Soon:
Shifter's Galaxy: Accommodating Desire, an m/m/f short story, will be available very soon from Changeling Press. I loved having the chance to revisit my Shifter's Station world with this story, and I've got several more story ideas for this spin off series.  Here's an unofficial blurb:
Shifter's Galaxy: Accommodating Desire by Silvia Violet
Lucy Vasilia is the director of the Alkestis Market, a well-run trading center
catering to both legitimate and black market concerns. She's not a woman who
normally mixes business with pleasure, but shipping tycoon, Ian Hadley's
dominating presence and cool control make her knees weak. When he
matter-of-factly proposes a three way with his lover, Security Chief, Connor
Langley, she decides to make an exception and give herself over to pleasure
for an afternoon. But Ian and his dark, dominating lover want far more from
her than a few hour's dalliance. They intend to make her acknowledge their
soul-deep connection, and they won't be satisfied until they've claimed her in
every possible way.
Seduction of the Captain, a BDSM sci fi set in the same world as Surrender in the Dark, will be coming your way this summer.
Works in Progress
I'm currently working on Protect and Serve: Sex on the Hoof. This is Jason, Natalie's brother from Savage Wolf's, story. I love writing for this series and Jason and his lover, Drew, are a roller coaster ride of humor, angst, and dirty fun.
I've got lots of other projects bouncing around in my head. But I think once Sex on the Hoof is done, I'll be focused on Wet: Reef's Guardian, part of an upcoming multi-author series for Changeling. I know this one is going to be fun because one of the characters is a cuttlefish shifter. Oh the things I'll be able to do with that 🙂
After that I've got a m/m Christmas story that's been begging for my attention as well as one featuring intergalactic spies, betrayal, confusion and seriously hot sex.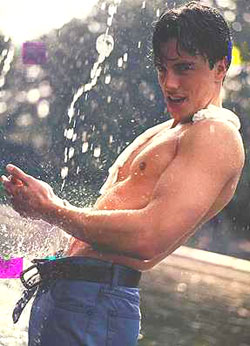 I've got a miserable cold but John Barrowman can easily make me forget it. *sigh*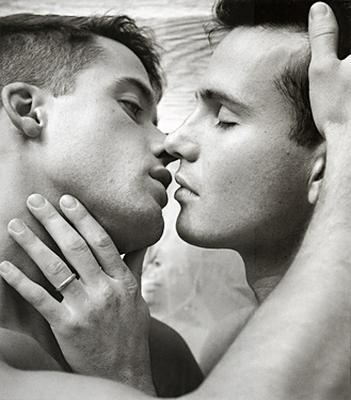 My next project is a m/m for the Protect and Serve series and I'm finding this pic very inspirational *grin*

*swoon*