Remington is LIVE!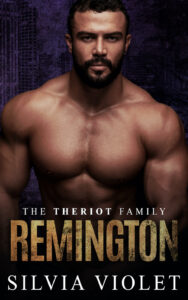 Remington is the first book in The Theriot Family, a new series in my Marchesi Family Universe which is filled with mafia men and other bad boys. Remington has
🔥sexy suit-wearing mob boss
🔥a beautiful red-head he hires but can't let go of
🔥so many Pretty Woman vibes
🔥a cozy library in a French Quarter home
🔥beignets
A mobster rescued me, and I rescued him right back.
I should never have approached Remington's car. I knew he was dangerous, but he needed help and I was sure he could pay well for it.
When he offers me an astronomical sum to stay with him for two weeks, I can't say no. Even then, I know when our time is up, I'll wish we had forever.
Remington cares for me like no man ever has, and I can't help falling for him. But how could a crime boss be my Prince Charming or give me the fairytale happily ever after I've always dreamed of?
Buy or Download at Amazon now! http://getbook.at/Remington