Where I'll Be This Week
No, I won't be at RT (The Romantic Times Convention) in LA though I'm going to do my best to make next year's convention in Chicago. However, there's lots of partying for those of us who are home. I'm going to be at two parties:

I had a fun-filled day posting and chatting and adding to my tbr list at the TRS Staying Home Party yesterday. I'll be there again today for a Release Party where I'll be chatting about Savage Wolf. Then the Staying Home Party continues through the weekend. Come join us!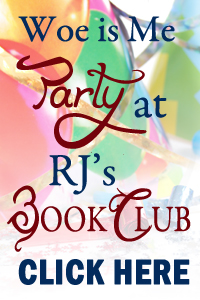 And today the party starts at the Romance Junkies Book Club. I remember attending these in years past and watching the email come in at a dizzying rate. I'm going to be posting excerpts, recipes, and chatting about some of my favorite recent reads. So come on out!