Archive for the 'book recommendation' Category
I'm thrilled to have Deanna Wadsworth on the blog today to celebrate historical romance. Everyone be sure to check out the giveaway below for a chance to win a copy of one of Deanna's books and one of mine.
Welcome, Deanna!
_________________________________________________________
I'm so excited to be celebrating 4th of July and gay romance novels with my girl Silvia Violet! One of my first experiences with romance novels were American historicals. I used to read a series buy Sunfire with all of these overdramatic teenage girls who couldn't choose between two boys in various American historical settings. Anyone remember those?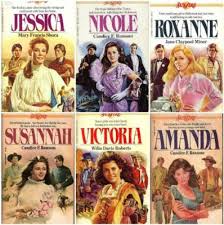 Then I moved on to the steamy ones, you know… the bodice rippers were everybody's doing it in a poppy field LOL
Historical have always been my favorite romance setting so when I first started writing WRECKED, I knew it had to have a classic romance novel cover. To this day the beautiful cover for WRECKED by Paul Richmond is my all-time favorite book cover. If I ever get my office remodeled….er? organized and clean, I plan to hang a large print of WRECKED in my reading nook.
Seeing as my second love in romance writing is paranormal, there is a supernatural twist in WRECKED too. Check it out:
Blurb
Off the Key West coast, Rief Lawson works as a wrecker, salvaging ships and their cargo. Exiled to the outskirts of society because of his mysterious gift of sight, Rief's only respite from his loneliness is painting an unknown blond man. When a merchant ship wrecks during a violent storm, Rief rescues a drowning victim and comes face-to-face with his destiny.
It is the man from his art!
Heir to an English barony, Mathew Weston entered the merchant trade with his greedy father and soon-to-be father-in-law. Dominated by his father and smothered by the people around him—including his sweet but tiresome fiancée—Mathew is terrified to follow his true desires. Marriage and obedience seem safer than a life of secrecy and possible prison.
After the daring rescue, a fire ignites between the two men. Powerless to resist his desire, Mathew learns what it means to be a man in Rief's arms. With this newfound confidence, Mathew teaches Rief through gentle touch that he deserves the affection he's long been denied. Yet their affair is doomed from the start. Two desperate men, wrecked in heart and mind, must find a way to salvage the chance at love fate has given them.

Excerpt
Reaching forward, Rief pointed at the canvas, his inner arm brushing Mathew's shoulder. "This is how I see you," he explained in a hushed voice. "Temptation, desire, and beauty all at once."
A visceral bolt of arousal shot through him. What could he say to that?
Then Rief stepped away, placing his back to him, the lines of his shoulders suddenly rigid. "Why did you really come here?" he asked, void of all emotion. "And don't say to bring me a book."
Embarrassment and confusion at Rief's change in mood made him stutter. "I-I think you know w-why I came here."
Rief's head tipped to the side, but he did not turn around. "Why?"
Did he expect him to say it aloud?
Taking a tremulous breath, Mathew struggled to find the words, but the emotions inside him were so new, too terrifying to give them voice. He glanced away, the erotic painting staring at him with accusation. Mocking him, because he could never be as bold as the doppelganger of color and oil.
What if Rief realized he was nothing like the man he'd painted?
Mathew was not powerful or alluring. He was weak with wanting, desperate with loneliness. Indecisive and scared. Living in fear for years. All alone, even in a crowded room.
He glanced back at Rief, and a whisper of light fought to escape the darkness. He might not be the man in the painting, but he had to try.
For both their sakes.
Latching on to hope, he boldly forged ahead, "You ask me why I am here? How could I not seek you out? Every day I wake up knowing that I am destined to be alone, yet with just a few words, you've shown me that life isn't as hopeless as I once imagined. When we speak, it as if I am speaking to my own soul. How can a man turn his back on a connection such as that?"
Rief turned at his confession, coming toward him fast.
He instinctively withdrew from the dark hurt in his eyes, but Rief kept coming until Mathew's back was against the wall. "You made it pretty clear you think I'm no better than a thief, Matt. So why pretty this up with talk of friendship and loneliness? The only thing lonely is your cock."
"H-how dare y-you?" he sputtered, their bodies now less than a hairsbreadth apart. "You make it sound so… so dirty. I'm a gentleman. I came here to extend the hand of friendship."
Rief looked sad and weary despite his dominant posturing. His entire being withered right before Mathew's eyes. "Friends or lovers, Matt? State your intentions now. If you do not want both, you should leave, for I cannot survive anything less from you."
Emboldened, Mathew met the gaze of the man who changed the very course of his life. A man he wanted so badly that he had risked discovery, betraying the vows of denial he'd placed upon himself. Releasing a shuddery breath, he let the words tumble out, allowing his heart full sway of his mouth and damning the consequences.
"I want to be your friend and your lover," Mathew declared, staring deep into those pained eyes. "It has been my greatest wish since the beginning. I have long been afraid to go after what I want, but it is not that way when I am with you. I want you. I want this." Before he lost what courage he'd gained, he placed a trembling hand on Rief's chest, his voice wavering as he asked, "How can you not know that by now?"
With a muffled cry, Rief melted against him.
The instant he felt the heat of Rief's body, Mathew kissed him, unable to hinder their desires a moment longer. Blood pounding, throbbing all the way to his groin, he poured all the passion and intensity that years of denial had left in their wake into the harmony of their mouths.
Rief groaned against his lips, pressing closer and wrapping arms around his waist. In a burst of fervor, their tongues battled, bodies rolled. A physical reflection of a bond of body and heart. Outside, the rain grew in tempo, pounding faster than Mathew's pulse. Louder still were their ragged breaths filling the air along with the howl of the gale. The world fell away and it was only Rief in his arms, feeling better than anything he'd ever dreamed.
Fingers pulled at the waist of his trousers. "I need you," Rief panted.
Overcome, his head lolled back. "Yes, please!"
So steamy! I hope you like lots of sex and angst in your historicals, because WRECKED is full of both!
Thank you, Silvia for hosting me and thanks to the readers for stopping! Don't forget to enter the rafflecopter for a chance to win Silvia's book and my 1976 semi-historical—LOL depending on who you ask— Easy Ryder!
WRECKED
Amazon │Dreamspinner │Google Play │iTunes │ Kobo │Barnes & Noble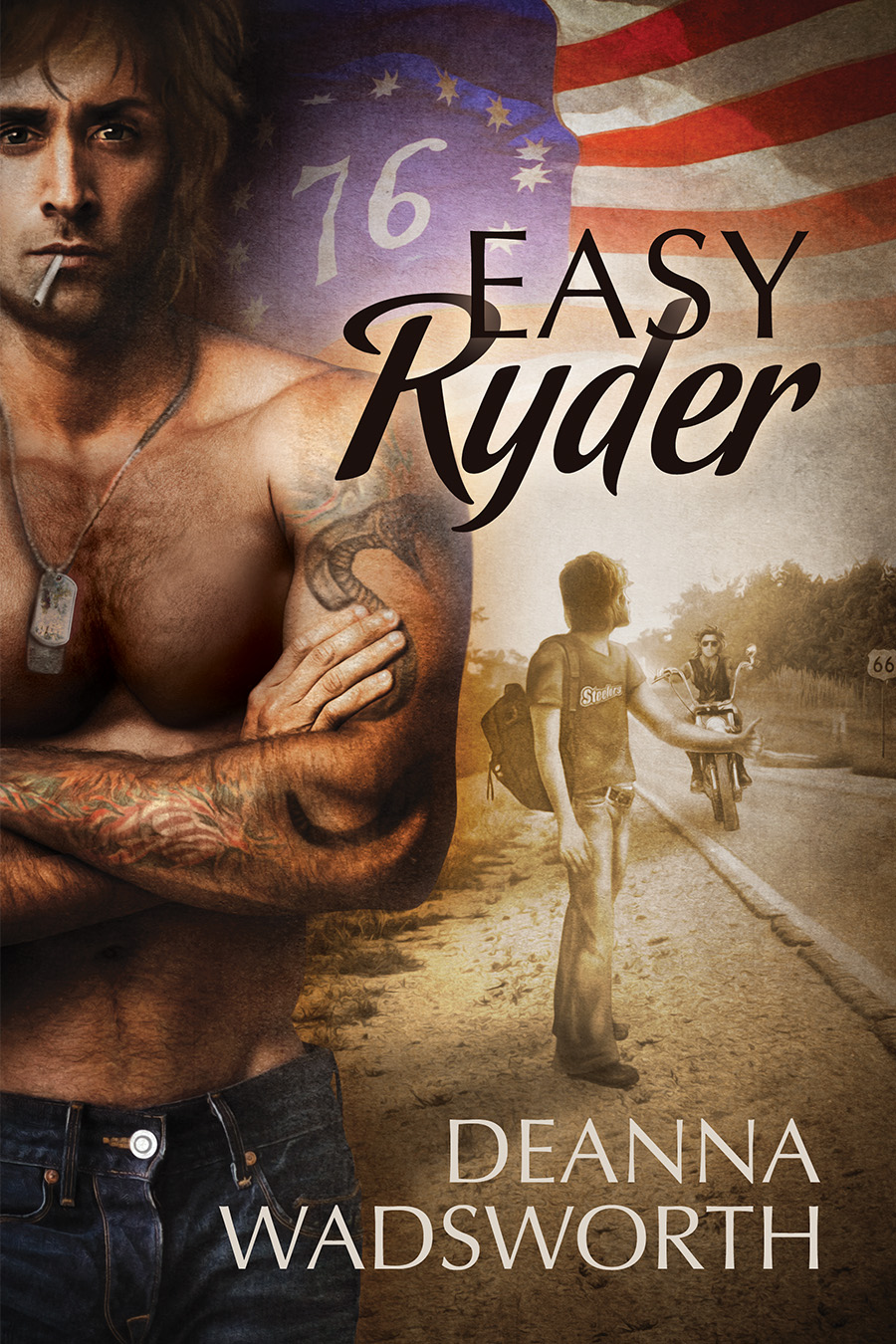 EASY RYDER
Amazon │Dreamspinner │Google Play │iTunes │ Kobo │Barnes & Noble
Deanna Wadsworth might be a bestselling erotica author, but she leads a pretty vanilla life in Ohio with her wonderful husband and a couple adorable cocker spaniels. She has been spinning tales and penning stories since childhood, and her first erotic novella was published in 2010. She has served multiple board positions at her local RWA chapter and is the current President 2017 for Rainbow Romance Writers of America. When she isn't writing books or brainstorming with friends, you can find her making people gorgeous in a beauty salon. She loves music and dancing, and can often be seen hanging out on the sandbar in the muddy Maumee River or chilling with her hubby and a cocktail in their basement bar. In between all that fun, Deanna cherishes the quiet times when she can let her wildly active imagination have the full run of her mind. Her fascination with people and the interworkings of their relationships have always inspired her to write romance with spice and love without boundaries.
Website │Facebook │ Twitter │Pinterest │goodreads │Amazon │Instagram
You can also find her young adult alter ego, K.D. Worth Facebook │Twitter
a Rafflecopter giveaway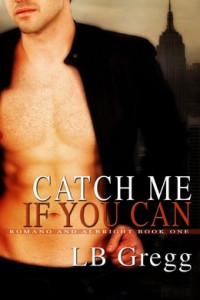 This is the second in a series of list posts. Check out the first here. These lists will include books I love and titles from my own catalog. I enjoy many romance subgenres depending on my mood. This week's list consists of books with main characters who are private investigators. This is one of my favorite types of m/m so I'd love to hear suggestions for more.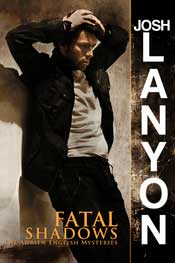 Romano and Albright series by LB Gregg
The Plumber's Mate series by JL Merrow
Cole McGinnis series by Rhys Ford
Adrien English Mysteries by Josh Lanyon
Whyborne and Griffin series by Jordan Hawk
Dino Martini Mysteries by Elle Parker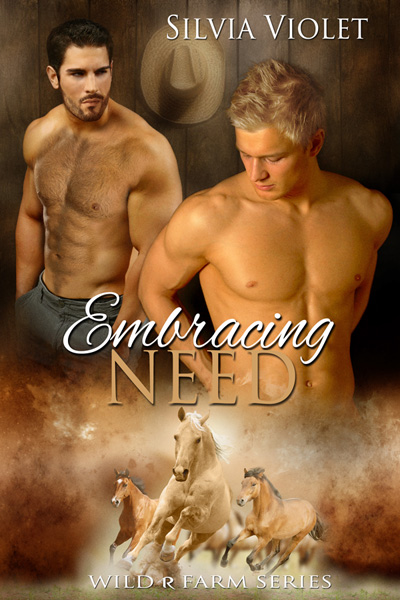 Wes from my Wild R Farm series is a PI. He appears in several books but his story is told in Embracing Need (Book 3). Eventually I'd like to do a spin off series focusing on Wes (and his partner Tristan) investigating shapeshifter crimes.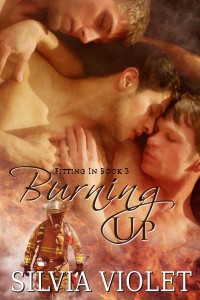 This is the first in a series of list posts. These lists will include books I love and, where appropriate, titles from my own catalog. I enjoy many romance subgenres depending on my mood. This week's list consists of books that are ultra hot, ones where the erotic content is integral to the character development.
A slight digression: You may have noticed I like writing this type of book as well as reading it. At GRL 2015, I will have the privilege of being on a panel with two authors who know all about writing hot, LA Witt and SE Jakes and we'll be talking about this very topic. So join us if you'll be attending.
Sizzling M/M Books and Series
Hell or High Water series by SE Jakes
Tristan and Jared (Market Garden series) by LA Witt and Aleksandr Voinov (sold in a bundle or as separate stories)
The Magpie Lord series by KJ Charles
Force of Law by Jez Morrow
Whitetail Rock by Anne Tenino (a free download at ARe)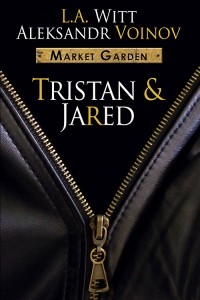 Dirty Laundry by Heidi Cullinan
Shock and Awe by Abi Roux
More by Sloan Parker
A Simple Romance by JH Knight
My own Fitting In series
I'd love to hear some of your suggestions for more hot books!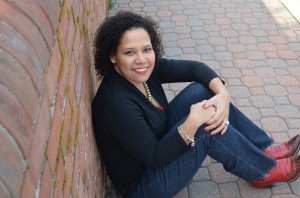 Welcome today's guest, Robin Covington. Grab a cup of coffee or tea and settle in while she shares a little about herself and her debut release, A Night of Southern Comfort. Then comment below for a chance to win a copy!

Robin, tell us about your latest release.  A Night of Southern Comfort is a book about a one night stand that becomes so much more. Jack and Michaela are people who only allow themselves the lives they think they deserve—which isn't much.  When they finally allow themselves to want more, they get it all.
One night of passion… 
Detective Jackson Cantrell never imagined that one night with an irresistible stranger would turn his life upside down. He's spent years living in the shadows, but Dr. Michaela Roarke awakened a passion inside him he'd buried years ago.
He never expected the woman would turn out to be the governor's daughter…and his next assignment. The governor blackmails Jackson to secretly watch over Michaela and protect her from a stalker, or kiss his dream job at the FBI good-bye. Swearing to keep things strictly professional, Jackson moves in with Michaela. Too bad his heart can't keep the same promise.
But when the stalker's attacks quickly escalate beyond mere photographs to bodily harm, Jackson must race to save Michaela's life. And he'll have to figure out how to keep her once she discovers his lie.
Tell us about one of your characters and how he or she developed in your imagination? 
Dr. Michaela Roarke is the daughter of an ambitious and high-profile politician and she's tired of living in the spotlight and under her father's domineering thumb. This book is about her finally taking charge of her future and making it happen.  She popped into my head after a conversation with the Main Man about how all of these celebrities who choose to live in the spotlight and their poor kids who are forced to live in it because of who their parents are.  I wondered how far they would go to live their lives on their own terms and out of the shadow of their parents.
Is there a style or genre of writing that you haven't tried yet but you'd like to explore?
Well, you know that I love male/male romance. It is my go-to genre to read for pleasure but I've never written it — I'm too intimidated.  But, I'm thinking I might just have to try it in the future. I also am completely floored by steampunk – I don't think I have the skill set for it.  Wish I did, though.  I wrote for many years before I tried m/m. I wrote several m/m/f stories first. And I love steampunk.
How do you make time in your life for writing?
I work full-time as an attorney, I'm married and have two young children.  I write in the evenings after the kids are in bed and I spend time with the Main Man.  I go into my writing cave at around 9:30 and write until midnight or so.  I try to take care of my social media stuff during my lunch hour.  I admire you for being able to write after a very full day of work and family time!
What do you like to read? Do you have some favorite authors?
I like a story that is steamy – it can be in any genre.  But, I find that tend to go to male/male romance, romantic comedy, and contemporary.  I do not care for overly angsty books—life is stressful enough.  My favorite authors are Harper Fox, Jill Shalvis, Robin Kaye, Hank Edwards, and Susan Elizabeth Phillips.
If you decide to take a Saturday off, what are we likely to find you doing?
In the summer, I am at the pool with my kids.  They have chlorine running through their veins!  In the winter or spring, I'm usually at kid's sports, the library, birthday parties etc.  Add in the grocery story and laundry and that just about sums it up!
Choose six adjectives to describe yourself.
Chatty, sarcastic, musical, loyal, affectionate, and southern
Describe the perfect meal.
Fried chicken, North Caroline style BBQ, hot slaw (slaw with Tabasco sauce in it) hush puppes, French fries and sweet tea. (Note: the "southern" adjective listed above) I love your answer. I was raised on NC style BBQ and sweet tea!
If you were a dessert what would you be and why?
Vanialla soft serve ice cream with caramel sauce. I'm a classic type person. I have a lot of sweater sets in my closet.
What question haven't I asked that you wish I had?
Is Elliott, VA – the town in my book – real?  Yes, in part. I grew up in Danville, VA and went to college in Staunton, VA.  Elliott and the people in the town are hybrids of all my life experiences and the people in my life.  It was a labor of love to create the town.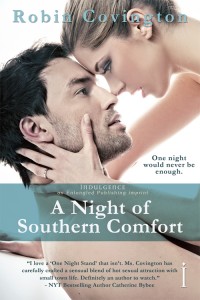 A Night of Southern Comfort by Robin Covington
http://www.entangledpublishing.com/a-night-of-southern-comfort/
Blurb:
One night of passion… 
Detective Jackson Cantrell never imagined that one night with an irresistible stranger would turn his life upside down. He's spent years living in the shadows, but Dr. Michaela Roarke awakened a passion inside him he'd buried years ago.
He never expected the woman would turn out to be the governor's daughter…and his next assignment. The governor blackmails Jackson to secretly watch over Michaela and protect her from a stalker, or kiss his dream job at the FBI good-bye. Swearing to keep things strictly professional, Jackson moves in with Michaela. Too bad his heart can't keep the same promise.
But when the stalker's attacks quickly escalate beyond mere photographs to bodily harm, Jackson must race to save Michaela's life. And he'll have to figure out how to keep her once she discovers his lie.
Excerpt:
Mr. Sex-on-a-Stick took his last shot and accepted the congratulatory thumps on the back from his friends. He didn't smile in response, just quirked his full, sensual lips and turned to face her head-on with an expression full of hot promise. Catcalls and low whistles from his friends drifted across the crowded bar.
Come on, handsome. Don't let me strike out at my first real bar pickup.
The breath she didn't realize she was holding whooshed out as he separated himself from his friends and headed over to her. His movements were precise, controlled, and deliciously predatory. He possessed the confident demeanor of either military or law enforcement. He definitely wasn't a paper-pushing warlord or a politico. Years of experience trained her to spot those guys a mile away. No, his mask of control was one born of the need for survival, much like hers.
Okay, big boy. You let me peek behind yours and I'll let you peek behind mine.
He stopped in front of her, his thigh brushing her leg and setting off a series of sparks underneath her skin. His chocolate brown eyes met hers, filled with the assurance of decadent possibilities.
Michaela opened her mouth and shut it again. Now that he was here, she had no idea what to say. What would Angelina do? Channel your inner Jolie.
She cleared her throat. The result was a sultry, sexy voice she didn't know she possessed. "May I buy you a drink?"
He glanced at the glass in her hand and nodded.
"A Southern Comfort." She spoke in the general direction of the bartender, unable to tear herself away from her companion. "Neat."
He slid onto the stool next her, his leg still against hers and her temperature hovering near the boiling point. He leaned on the bar, creating their own intimate circle as the noise of the busy bar faded into the background. His lips curved into a slight smile.
"Is there something funny?"
"No. Not at all." His deep voice rumbled in her ear, his warm breath grazed her cheek. "I didn't take you for the whiskey type."
"And what type am I?"
He leaned back, examining her ice-blue satin, strapless cocktail dress and matching Manolo Blahnik pumps. She squirmed in her seat as her body responded to the desire pulsing between them.
"Honestly?" He cocked his head. "You strike me as the chardonnay type. A proper drink for a proper lady."
She laughed. Any other night, his description would have been close to the mark. "Whiskey's a drink of control and power." She took another sip and caught his stare over the rim of her glass.
"I see." He lifted his glass and downed the contents, then turned his full attention back to her. "So…why are you drinking alone?"
"I'm not drinking alone. Now." Michaela gestured toward his drink and ordered him another when he nodded.
"Okay, so you're here…?"
"Celebrating my new life."
"Aahhh." He lifted his glass to her in salute. "Let me be the first to say that your ex-husband is an idiot."
Bio:
On her fortieth birthday, Robin Covington decided that having a mid-life crisis and finding a boy-toy were far too tacky, so she delved a little deeper into the "bucket list" and pulled out the long-shelved dream of becoming an author. Now, she spends her time writing sizzling romance where the hero and heroine can't keep their hands off each other.
She doesn't miss the boy-toy at all.
Robin is a member of the Romance Writers of America, the Washington Romance Writers, a faculty member at Romance University, a member of the Waterworld Mermaids, and a guest contributor to the Happy Ever After blog at USA Today.
Robin lives in Maryland with her hilarious husband, brilliant children, and ginormous puppy.  You can find Robin on her website, Facebook,  and Twitter (@RobinCovington).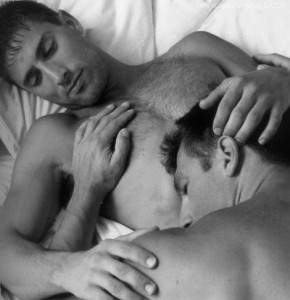 I've been reading lots of posts listing people's top picks from what they've read this year and since I can't resist a good list, I decided to join in too. I've read more in the m/m genre this year than any other so I decided to highlight some of the books that led me on this path both for reading and writing.
Favorite Books Published in 2011 (in no particular order)
Come Unto These Yellow Sands by Josh Lanyon
Bear, Otter, and the Kid by TJ Klune
Quinn's Need by SJD Peterson
Bounty by Hank Edwards
Blood Howl by Alex Kidwell and Robin Saxon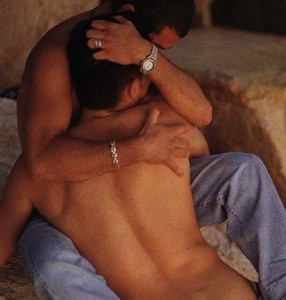 Learning to Samba by Johnny Miles
The Birches by Xavier Axelson
A Summit City Christmas by Ethan Day (as well as Sno Ho and Life in Fusion)
Divide and Conquer by Madeline Urban and Abigail Roux (and the rest of the Cut and Run series)
Morning Report by Sue Brown
And a few more that were published before 2011 but deserve a place here
Adrien English series by Josh Lanyon
SubSurdity and Suburbilicious by Eric Arvin
Comfort and Joy by Jim Grimsley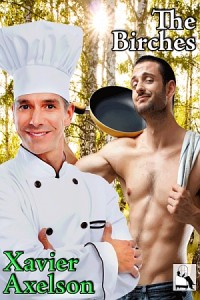 Today I welcome back the alluring Xavier Axelson so grab some coffee or tea and a piece of pie and enjoy….
Phoning IT in
By Xavier Axelson
I came across a concept recently I thought I would share.  While discussing a popular television show and the work that goes into the production of the show my friend said, "You can tell the actress is phoning it in."
Qu'est-ce que c'est "phoning it in?"
Upon further discussion, it was explained as someone who is doing just enough to get by, or performing on autopilot.  The zest is gone but you are so good at doing what you do you can offer 5% and get away with it.
Hmm, I immediately began to wonder how this can relate to writers and kept mulling the concept of "calling it in" over and over in my head until I was reminded of a writers group I led during the past summer.
I remember one writer who wrote beautiful corset ripping romances.  Great sweeping things reminiscent of Gone with the Wind, if not a bit dramatic, definitely well written for someone of tender college age.  My advice to this writer week after week was to be more "generous" with the story and character.  If you are going to write a grand, epic romance then be generous with details and slow the pace down.  It isn't a race.  Not every story has to be Gone with the Wind and over 1000 pages but I felt this writer's style was lush and beautiful enough but was not matching the pace of the story they were hoping to tell.  I realized it is easy as a writer to "phone in" details.  I found certain elements of the romance to be typical of the genre and so tired I ached to relieve the words of their decade's long slavery.  Perhaps I am being difficult and asking more of myself as a writer than necessary.  Are readers willing to go along with a story because the genre dictates what will and always happens next?  Wrong side of the tracks hero pulls high society maiden from her society column and deflowers amid the wilds of her wealthy fathers estate?  It's been done and will be done again and again, and why not?  The idea of phoning it in comes in to play when a write just rehashes the story with little deviation from a story told repeatedly from the beginning of romance.  Readers can also be guilty of phoning it in from time to time.  I'm guilty of this, believe me, I am far from reproach.  I am an easy sell when it comes to books, but that's another blog.  Isn't easy to just find a series of books or a particular writer and just keep going back for more?  Do you really have to think about it?  You know what is being served, all you have to do is show up, wipe your feet, sit down, and eat what's being served.  You know what the next course/chapter will be.  You're phoning it in.
I also marvel when on a Saturday night I drive by a chain restaurant serving mediocre food to find it packed.  Line down the block, crowd control, no parking, and everyone feverishly awaiting their round of the same old same old.  I look next store at the new Peruvian place maybe offering something more interesting and NOTHING.  The place is empty.  It's a marvel.  Are we afraid of disappointment?  Is there a bit of laziness lurking within each of our over stimulated souls?  After work, do we really want to have to worry about hitting up the new place when the spinach and artichoke dip at said chain is decent and the beer is cold?
I excite at new and different things and experiences.  I ache to be the one to try a new restaurant and am one of those freaks who write down new books off my Amazon wishlist and carry it with me to the one or two bookstores left in existence.
It was recently I found myself phoning it in.  Not as a writer, but as a reader.  I realized I read about 26 books in a particular series with little space in-between each book to read something new.  I decided one night I needed to stir things up, reached for a book in the polar opposite genre, and blasted thru said book in two days.  Boy, I needed that.  I understand the need to be satisfied, to not risk disappointment.  Is there anything worse than reading a bad book or crappy movie?  I get more disappointed in movies than books.  I struggle to think of any on book I truly hated.  Then again, I am an easy sell.
Blah blah blah, what's he talking about anyway?  Did he just call me lazy?  Absolutely not!  This is more a plea to myself to remember to kick in a little Neil Gaiman in-between my 1940's British fiction and maybe a little Jane Austen in-between my Bram Stoker and Bunnicula.  There's nothing wrong with getting comfortable and seeking comfort from the familiar but as a writer I know I would die if everyday became the same and every one of my stories an expected collection of words with zero taste and no calories.  I think of my novellas as a feast and you are my guest.  So EAT.  Eat it all and then ask for more.  Generosity is a creative gift I hope to share.
Speaking of eating, and when am I not?  Check out my latest novella, The Birches from Seventh Window Publications.  An erotic culinary tale one reviewer says, "The story supersedes everything else and I think that is because it is so real." 
Feel free to come by website and say hello!  There's always trouble brewing there.
A taste of The Birches by Xavier Axelson
Blurb:
Perfection isn't everything, although it's everything Leo wants. His desire to become the perfect chef may keep him at the top of his class, but it drives his friends and family crazy while keeping love and passion on the back burner. That is until he meets Dock, owner and chef of the new and popular restaurant, The Birches. Although Dock isn't a trained chef, Leo finds the food he cooks delectable and the man behind the food irresistible. The lessons taught at the hands of an untrained cook may be just what this uptight chef needs to let go.
Excerpt:
He pulled into the parking lot of The Birches and sat on his bike a minute. He felt nervous, like he was about to meet a celebrity and the self-doubt that plagued him made him queasy.
"You gonna sit outside or come in?"
Leo jumped at the sound of the man's voice. He pulled his helmet off and looked around, but didn't see anyone.
"Over here."
Leo looked just past his left shoulder and saw a man emerging from the nearby woods that surrounded the little restaurant.
"Oh, hey," Leo called out, his voice cracking.
"You looking for something to eat?" the man asked, coming closer.
Leo was shocked to find himself riveted to the spot, staring at the man who came towards him.
The man offered Leo a rough, calloused hand. "I'm Dock,"
"Hey," Leo managed weakly.
"I was out back, picking blackberries, they grow wild around here.  I thought they'd make a great dessert. Don't know what kind of dessert, but how can you go wrong when you have stuff like this?" He said as he offered up a large, wooden bucket half-full of dark, purple black berries.
There were purple smears across Dock's white tank top that seemed barely able to contain Dock's impressive chest. There were several brown freckles on Dock's shoulders, next to where the strap of tank top clung to his body.
"Lucky berries," Leo said under his breath.
"What?"
Sweat ran down Leo's back, he felt so nervous. For a brief moment, he thought of hopping on his bike and taking off.  Instead he said, "Um, nothing, sorry, I just wanted to come by and–"
"You want to come inside and have an iced tea or something?" Dock asked, "It's hot as hell out here and I know I need to cool off." He swiped a hand across his face and left a smudge of blackberry juice across his cheek.
Leo's heart was pounding, what was it about this place, this man?
Buy The Birches at Seventh Window or Amazon
You can find Xavier Axelson at his website, on Facebook, on Twitter and at his Examiner column.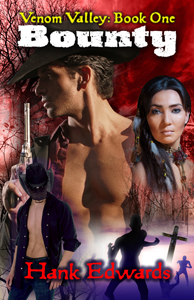 Today I'm thrilled to welcome, Hank Edwards, one of my favorite writers. He's here to share good food and an excerpt from his spooky, sexy, Western adventure, Bounty.
Hi Silvia, thanks so much for inviting me to share a recipe and a bit of story. My partner is the chef in our house, but I love sampling his recipes. He's adventurous and not afraid to try different ingredients together, whereas I pretty much stick to a written recipe. Even though he's the cook, I still have a few recipes I haul out and throw together for us, and since it's October and, like in my Old West vampire/zombie mash up novel "Bounty," it's starting to get cooler, this seems like the perfect time for comfort food. To hell with the calories, it's winter, we need to insulate! (I completely agree! – Silvia)
I've selected a recipe for Beef Chow Mein. My mother made this for us kids a lot growing up, it was a filling meal and made a pound of ground beef go a long way. It's one of my go-to dishes for cold days or those times you just want to sit and digest afterwards. I actually made this recipe for my partner's wacky cooking show, "Dish and a Drink," and you can see that episode on here.
This dish is really good fresh out of the oven, but even better warmed up the next day. And, since it's a Chinese Chow Mein dish, I'll include an excerpt from my book with Ling Chen, a Chinese frontier girl who has a small but pivotal role in "Bounty," book one of my Venom Valley Series. Thanks for stopping by, and happy eating!
Beef Chow Mein Dish
Ingredients
1 cup chopped onion
1 cup diced celery
1 ½ pounds ground beef
1 can cream of mushroom soup
1 can cream of chicken soup
1 cup cooked rice
1/8 cup soy sauce
1 small can mushrooms
1 can bean sprouts
1 can sliced water chestnuts
1 can chow mein noodles
1. Brown beef, onion, celery in a skillet. Drain.
2. Add remaining ingredients except chow mein noodles. Mix well.
3. Fold into a 9 x 13 dish.
4. Bake at 350 for 1 hour.
5. Top with chow mein noodles.
6. Bake 5 minutes longer.
7. Let stand 10 minutes before serving.
Bounty by Hank Edwards
Blurb:
Josh Stanton discovers he can raise the dead after his adoptive mother returns and tries to kill him. With a bounty on his head for her murder, Josh flees into the arid plains of Venom Valley, pursued by his best friend and deputy, Dex, and the two finally surrender to the love that's grown between them. Back in town, a powerful vampire stalks the girls working at the saloon, and Glory, a half white, half Indian saloon girl, depends on her Native American protective spirit to keep her safe as she fights to save her best friend, Edith.
Excerpt:
A sound outside the window brought him back, and Josh jerked his head up. The pale shape of a face hovered behind the glass, almond eyes wide and mouth round with shock. It was Ling Chen, the young Oriental girl Agnes had been instructing in English.
Ling's eyes shifted between Agnes's body and Josh's face.
Josh looked at Agnes, the rifle in his hand, and then back to Ling. In a moment of horrifying clarity, he understood how it must look.
"Ling," Josh croaked and rose to his feet, looking at the window again.
Ling was gone. Josh stumbled to the door, stepping out into the wind-driven night and squinting against the onslaught of sand. All he saw was the rear end of a horse galloping down the road, Ling hunched low in the saddle, snapping the reins hard as she rushed toward town and the sheriff's office.
"No, no, no, no," Josh moaned. He spun in place a moment, looking between the fleeing girl and the inside of the house. What could he do? Ling had seen him by the body, possibly seen him shoot Agnes. Even if he could bury Agnes's body, there would be questions and accusations, especially because of who he was. He would be thrown in jail, and at some point someone would miss Wayland Overbrooke and ride out to his farm and find him dead in the barn.
"Fuck!" he shouted into the furious wind of the night.
He hurried into the house and slammed the door, leaning back against it as he swept his gaze around the small rooms. He had been raised in this house, had spent hours by the fire with Agnes. How could he leave her like this, with no explanation, no respects paid?
But who would believe him?
Dex, maybe. But Dex was just a deputy. The rest of the town would believe what they wanted, even from a Chinese girl. They had made up their minds about him years ago. He had to run.
Keeping his gaze averted from Agnes's body, Josh moved through the house. He grabbed clothes, some dried meat, and bread. Crouching before the bookcase, he selected a few favorite books and stuffed them in his pack. Agnes had not only encouraged his reading, she had insisted that he devote time each day to it. He would not let her down now.
Picking up his hat, Josh turned to throw a final look at the body consumed by shadows.
"Rest in peace, Agnes," he whispered, his voice breaking on her name. "I will always be grateful for you."
He left the house and pulled the door closed behind him. Clementine stamped and snorted as he mounted her. Josh patted the side of her neck and leaned down to whisper in her ear.
"It's just us now, Clem."
He sat up and clicked his tongue as he pulled the reins. Clementine turned, and he urged her into a gallop, heading for the Overbrooke farm. He needed to try and find a connection between the farmer and Agnes. Then he planned to travel further outside of town to the house where he had once lived with his mother. It stood, vacant and decaying, on the edge of the brutal stretch of desert land known by those in Belkin's Pass as Venom Valley. He would be safe there for a day, maybe two. Perhaps something of his mother's still lay waiting inside the house that might help explain what happened when he got close to the dead.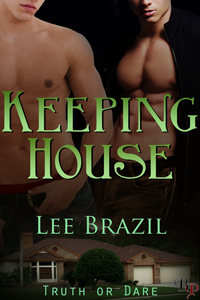 Today I have charming fellow food enthusiast, Lee Brazil here to share a dinner in honor of his delectable hero, Mischa Blake…..
I'm so thrilled to be asked to contribute to this feature, because food is my other hobby.  Writing, reading and cooking are the three things I cannot live without.  There's always a meal of some kind in my books, and one of my favorite things about Keeping House was finding recipes for Mischa to use.  Mischa's never cooked a thing in his life, see?
Just like he's never cleaned, done laundry or anything else.
However, he's resourceful.
And he has the internet.
Google to the rescue.
In honor of Mischa, my menu today is all from Google, all easy to prepare and tasty.
Appetizers:  Angels on Horseback
"Bacon-wrapped oysters are seasoned with smoked paprika and roasted until crisp in this addictive appetizer."
INGREDIENTS:
12 shucked oysters
12 slices bacon
1/2 teaspoon salt
1/8 teaspoon ground black pepper
1/8 teaspoon smoked paprika
2 tablespoons chopped fresh parsley
DIRECTIONS:
1.    Preheat an oven to 450 degrees F (230 degrees C). Set a wire rack into a small baking dish.
2.    Wrap each oyster with a slice of bacon, and secure with a toothpick. Sprinkle with salt, pepper, paprika, and parsley; set onto wire rack.
3.    Bake in the preheated oven until the bacon is crispy, 10 to 12 minutes. Serve immediately. They aren't as good once they get cold.
ALL RIGHTS RESERVED © 2011 Allrecipes.com    Printed from Allrecipes.com 6/23/2011
Salad: Tomato and Avocado Salad
"A very simple, very delicious salad, that makes a perfect starter for dinner parties."
INGREDIENTS:
1 teaspoon Dijon mustard
1/4 cup extra-virgin olive oil
1/2 cup balsamic vinegar
1 pinch ground black pepper
1 avocado – peeled, pitted and sliced
2 small tomatoes, each cut into 8 wedges
DIRECTIONS:
1.    In a small bowl, whisk together the mustard, olive oil, balsamic vinegar and pepper. Arrange the slices of avocado and tomato alternately like the spokes of a wheel on one big serving plate, or individual plates. Drizzle lightly with the dressing, and serve immediately.
ALL RIGHTS RESERVED © 2011 Allrecipes.com
Entrée:  Steak au Poivre
4 (3/4- to 1-inch-thick) boneless beef top-loin (strip) steaks (8 to 10 oz each)
1 tablespoon kosher salt
2 tablespoons whole black peppercorns
1 tablespoon vegetable oil
1/3 cup finely chopped shallots
1/2 stick (1/4 cup) unsalted butter, cut into 4 pieces
1/2 cup Cognac or other brandy
3/4 cup heavy cream
Preheat oven to 200°F.
Pat steaks dry and season both sides with kosher salt.
Coarsely crush peppercorns in a sealed plastic bag with a meat pounder or bottom of a heavy skillet, then press pepper evenly onto both sides of steaks.
Heat a 12-inch heavy skillet (preferably cast-iron) over moderately high heat until hot, about 3 minutes, then add oil, swirling skillet, and sauté steaks in 2 batches, turning over once, about 6 minutes per batch for medium-rare.
Transfer steaks as cooked to a heatproof platter and keep warm in oven while making sauce.
Pour off fat from skillet, then add shallots and half of butter (2 tablespoons) to skillet and cook over moderately low heat, stirring and scraping up brown bits, until shallots are well-browned all over, 3 to 5 minutes.
Add Cognac (use caution; it may ignite) and boil, stirring, until liquid is reduced to a glaze, 2 to 3 minutes. Add cream and any meat juices accumulated on platter and boil sauce, stirring occasionally, until reduced by half, 3 to 5 minutes. Add remaining 2 tablespoons butter and cook over low heat, swirling skillet, until butter is incorporated. Serve sauce with steaks.
Courtesy of http://www.epicurious.com/recipes/food/views/Steak-au-Poivre-
Dessert: Grilled Pineapple with Vanilla Ice Cream
Grilled Pineapple
Ingredients
1 ripe pineapple
1/2 cup melted unsalted butter
3/4 cup granulated sugar
1 teaspoon grated lime zest
1 teaspoon ground cinnamon
1/8 teaspoon ground cloves
Ice cream
Directions
Preheat the grill to high. Oil the grate.
Cut the rind off the pineapple, leaving the green leaves intact. Cut the pineapple in half lengthwise through the leaves as well as the fruit to obtain 8 slender wedges of pineapple with leaves intact. Trim the core off each pineapple wedge. Have the melted butter in one shallow bowl; mix the sugar, lime zest, cinnamon and cloves in another bowl.
Dip each wedge of pineapple first in melted butter, then in the sugar mixture, shaking off the excess. Grill the pineapple wedges until browned and sizzling, 5 to 8 minutes per side. Transfer the pineapple wedges to plates or a platter. Serve with ice cream.
©Television Food Network G.P.
Keeping House, Truth or Dare #1
Available at
Breathless Press
Amazon
All Romance eBooks
Blurb:
Mischa knew his brothers were up to something.  He didn't know it would lead him to Donovan Holloway and change his carefree lifestyle forever.
Donovan Holloway, advertising executive, newly made vice president of the company where he's worked for twenty years, grew up in a free love hippie commune taking care of the parents who should have been taking care of him. He's worked hard to put himself through school and achieve the American dream- all he's ever wanted was a normal family life- house in the suburbs, two cars, two kids, a shaggy dog. A family to come home to, to care for, to care for him has been his dream since he was a small boy.
Mischa Blake is the green eyed, liberally pierced, black haired, Mohawk wearing spoiled youngest son of a Hollywood producer and his actress wife. Mischa has made a terrible mistake. In a fit of childish pique he's accepted a dare from his older brothers. The dare? Live on his own supporting himself completely for a year without accessing his trust fund. No problem. Except Mischa has never worked a day in his life, hasn't finished college, and has absolutely no skills that he can bring to the table.
So when he sees Donovan's ad for a housekeeper/gardener, he has nothing to lose by applying, because really…how hard can it be?
Excerpt:
"So, tell me why you want to work for me." That should give him pause.
"I don't. My brothers dared me to get a job, and it's been a lot harder than I expected. I just came from a McDonald's where the manager had a guy with a BS cleaning the toilets and an MBA flipping burgers. The economy sucks." Mischa sounded dejected.
"Ahh." He wanted a job on a dare? What the hell? Who told a prospective employer they didn't want to work for them? "Let me tell you a little about the parameters of the job."
Mischa gazed at him quietly, waiting. Maybe the daunting aspects of the task would send the kid the way of the first applicant. "You'll be responsible for preparing meals. I eat breakfast at six, daily, take a boxed lunch to work, and expect a minimum of a three course dinner. Sometimes I have guests, and occasionally dinner parties." He didn't really, but threw out the possibility anyway. For a moment, he was distracted by the amusing vision of a room full of elegantly clad clients and coworkers staring in horror as a Goth-garbed Mischa, hair spiked and piercings glittering in the candlelight announced that dinner was served.
"Got it. Cooking. I can do that." Mischa seemed to be trying to convince himself as much as Donovan of that fact.
"You'll have to do the shopping. I don't have time for things like that. Then there's the cleaning. I expect the house to be spotless at all times." He assiduously ignored the fact that the house was currently anything but clean.
Mischa wasn't inclined to be so kind, though. He glanced pointedly around the kitchen, at the stack of dirty dishes in the sink, the debris from several takeout meals on the counter tops, and the unpacked boxes of kitchenware. "OK. Clean. I can do that."
"I need the house put together, too. The boxes," he waved around, "unpacked and stuff put away. The walls painted, furniture ordered and assembled and put in place."
Mischa looked shocked. "You trust me to decorate your house?"
"No. I have the plans here." He thumped the red leather-bound album that held the dream house drawings he'd labored on over the years on the marble counter. "I need my housekeeper to coordinate the workmen, decorators, deliveries and so on."
More nods. "I can do that."
Donovan stared helplessly at the kid. Stop calling him kid. It's too pervy. What else? "References? Do you have references?"
Mischa bent over and the tight black t-shirt rode up as the skinny jeans inched down. Damn. All that creamy white flesh, hairless and smooth tempted him to reach out and touch, to examine the texture and resiliency. He wondered if there were any more shiny piercings hidden under that severe black garb.
"Hey," Mischa was waving a handful of papers in front of his face, and Donovan flushed slightly. Could Mischa tell he'd been staring inappropriately at his exposed skin?
"I'll, ahh, I'll keep these. I need to call on them later." He searched desperately for something, anything to turn the kid-man off the idea of working for him. Recalling the indignation and vitriol of the second applicant, he took a shot in the dark and threw it out there. "I'm gay."
No response.
"I said I'm gay, a homosexual, a flamer."
No response. Just inquiring green eyes locked on his face. Someone must have told the kid–man that eye contact was important.
"I sleep with other men?" Shit now he was making statements as questions.
The pierced brow rose slightly at that in an enigmatic gesture, but no response was forthcoming.
"This is a live in position. You don't mind working for and living with a gay man?"
Finally, Mischa smiled. Donovan's heart lurched at the sexy sweetness of that smile. The tiny silver hoop in his lower lip glinted seductively. Wonder how that piercing would feel when he pressed his lips to Mischa's? It certainly drew attention to the swollen plumpness of the full red lower lip. Yeah—he really needed to get laid this weekend.
"No. I don't mind working for a gay man, as long as you don't mind hiring one." Mischa's smile was now a broad grin, and he settled back more comfortably on the barstool, as though he were suddenly making himself at home.
Sudden sympathy overrode Donovan's concerns. Why not give the kid a chance? If Martin Weston hadn't hired him to work in the copy room at his company all those years ago despite his being an underage gay hippie he wouldn't be where he was today. He'd probably regret this, but it looked like the skater-Goth-boy/man had talked himself into a job. And the corporate advertising executive was sentencing himself to a series of cold showers.
To learn more about Lee, visit his blog.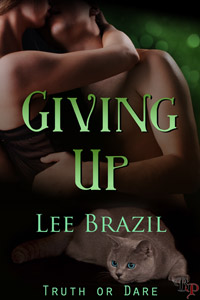 Today I have the pleasure of welcoming Lee Brazil to my blog. If you haven't read his Truth or Dare series, you are really missing out! So after you read his post and and excerpt from Giving Up, Book 3 in the series, go check it out!
Coffee, Cannabis, Shakespeare, and Me
I have a few drugs of choice, and a few I could care less about.  My drugs of choice? Tequila and coffee.  I l love a glass of good wine, or a shot of whiskey, but my old standby's are coffee and tequila.  Wakes me up, gets me moving, keeps me writing.  But coffee once was as frowned upon as cannabis is today.
"Coffee leads men to trifle away their time, scald their chops, and spend their money, all for a little base, black, thick, nasty, bitter, stinking nauseous puddle water."  ~The Women's Petition Against Coffee, 1674
Yikes.  Glad the world persevered and moved beyond that attitude.
I just read an article purporting that Shakespeare might have been a smoker.  Not a smoker of tobacco- a smoker of cannabis.  You know, a bit of pot, weed, ganja.  Good for him.  Not my cup of tea- and by that I mean coffee- but…
Why not? Characters in several of my stories are smokers – not the tobacco variety- and that's because I believe in free choice.  In the bedroom and the smoking parlor, on the street, and in the library.  Writers, readers, sports players – lovers.
Why am I talking about Shakespeare? Because Shakespeare wrote erotica for the Elizabethan masses, didn't you know?  In between the dark historicals, like Henry and Richard, the Tragedies- Hamlet, Caesar, MacBeth- were the comedies.  Those wonderful bawdy comedies are loved just as much today as they were by the theater goers of the sixteenth century.
Romero and Juliet, for example- is full of lines like this:
"The bawdy hand of the dial is upon the prick of noon."  That's self explanatory, isn't it?
But also there is this little scene with Mercutio- (Hey, What if Mercutio and Romeo, instead of Juliet and Romeo? Just a thought… )
Mercutio to Romeo- re: Juliet:
Why, is not this better now than groaning for love?
now art thou sociable, now art thou Romeo; now art
thou what thou art, by art as well as by nature:
for this drivelling love is like a great natural,
that runs lolling up and down to hide his bauble in a hole" .
Did you catch it? Yeah it's a sexual allusion…
But the ribaldry is present in the tragedies as well.  In Hamlet, Hamlet tells Ophelia- "get thee to a nunn'ry."  In Elizabethan times, nunnery is slang for whore house- (Can I say whore house here, Silvia? Absolutely my dear. You can say anything you'd like 🙂) Critics claim the meaning isn't played out in the rest of the scene, but… keeping in mind this is being acted out in front of the general populace- a wordsmith like Will certainly would have realized that connection would be front and center in the viewers minds.
And that my dears, isn't even the tip of the iceberg!  Google Bawdy Shakespeare and see what gems you can find!
So, can we call Will the Father of Erotica?  Nah- it goes back to Ancient times-  The Milesian tales are the earliest instances of erotic literature in the Western world.  But still… it makes Shakespeare fun to read-
So, what's your drug of choice to get the creative juices flowing?  I'm betting the majority of you are going to say caffeine in one form or another.
And here's the prerequisite plug for the result of my caffeine addiction>
Giving Up (Truth or Dare Book 3)
by Lee Brazil
Available now from Breathless Press
Blurb:
Can Dr. Arden Grey teach Brandon Blake that giving up control is worth while, with the right woman?
Brandon Blake has a problem.  His family is fed up with his controlling ways. They don't need him managing their affairs any more.  Brandon doesn't want to lose his connection with his brothers, but he doesn't know any other way to live.   He's been in charge for a long time. Now his brothers are leaving home and making families of their own, and Brandon's interference has caused some serious rifts. Brandon's stressful job as CEO of the family production studio and his concerns for his brothers have contributed to the ulcer his doctor recently diagnosed. Therapy is supposed to help Brandon learn how to let go and give up the need to control every thing.  Brandon finds the counselor he's been sent to intriguing, if a bit intimidating, though she has absolutely nothing in common with the women he's dated in the past.
Dr. Arden Gray knows about control.  A survivor of marriage to a dominant, abusive partner, she's spent the last twenty years turning her life around.  She's learned to take control and has made a career of teaching others to do the same.  Brandon Blake is a surprise.  When his doctor sends Brandon to her, Arden isn't sure how she can help the man.  But after a few sessions, she sees something intriguing hidden inside Brandon Blake, something that tells her he just might be the man she's been looking for.  If only she can convince him that giving up control to the right woman will solve all his problems!
Excerpt:
He stood automatically, reaching out to shake her hand in greeting and murmuring polite good mornings.  A slight heat rose in his cheeks and he hoped to hell the blush wasn't visible.  And why the fuck a simple handshake for the doctor should cause him to blush he didn't know, but something about her made him feel self-conscious and uncertain in ways he hadn't felt since he was a wild sixteen year old serving as his beautiful mother's escort to Hollywood's wild parties.
He stiffened his spine and forced himself to meet those sharp blue eyes, unwittingly squeezing her hand just a little too tightly.  He watched as the blue eyes flared wide then narrowed, and Dr. Grey gently removed her hand from his.  The flush on his cheeks grew and he felt his stomach churn alarmingly.  He and Trick were about to have more in common than he'd ever thought possible if he couldn't calm down soon.
Dr. Grey led him into her office and he took the same seat he normally did on the plush leather chair in front of the desk.  Somewhat surprised, he noticed that instead of taking the chair adjacent to him as she usually did Dr. Grey seated herself behind the neat steel and glass desk.  Crossing her hands on the desktop, she met his questioning gaze calmly, and Brandon let out the breath he hadn't realized he held.  His roiling emotions calmed as he took in her stillness, and even his churning stomach was soothed.  This was different, but not wrong.
Or so he thought until she spoke.
"I'm afraid, Brandon, that I can't keep you on as patient any longer."
Panic flared.  "What? Why not?"  His stomach heaved and he forced himself to breathe deeply through his nose, swallowing rapidly to prevent the consequences of the sudden lurch.  Nothing of his feelings showed on his face.  He had twenty-three years of practice at making sure of that. He couldn't have heard correctly.
"Because I can't help you in a professional capacity.  I've given you the tools to manage your problem, you're an intelligent man and you can resolve your issues from here on your own."  Her voice remained the same as it always had, soothing and cool, her gaze untroubled and calm.
Damn. How had he come to depend on that calmness in such a few meetings?  How would he deal without the soothing effect her voice had on his nerves and stomach?  Quickly pulling in resources to hide the shocking sense of abandonment he suddenly felt, Brandon grasped the tiny thread of anger and blew it up.
He surged upright and waved his phone in her face.  "Fuck.  I could have been at the office heading off a dozen major crises!  See this?  It's called a cell phone. I have it with me all the time.  Next time you need to change our plans, use it!"

So after spending a rainy afternoon during which AJ Llewellyn and Serena Yates seduced me with the amazing descriptions of cupcake delights in their book, The Cake, I had to do some cupcake baking of my own. So after looking at few recipes online and pulling ideas from here and there, I made up a recipe for Pancakes and Bacon cupcakes and topped them with Maple Bacon icing. They turned out just like I wanted them and now I'm afraid I'll want to make them every morning.
Pancakes and Bacon Cupcakes
2 cups all-purpose flour
1/4 cup sugar
1 t salt
1.5T baking powder
1 3/4 cups milk
1/4 cup maple syrup
1 egg
2T melted butter
4 pieces cooked bacon, crumbled
Preheat oven to 400F.
Mix dry ingredients. Add egg, milk and syrup. Stir until well combined. Add melted butter and bacon pieces. Stir until just incorporated.
Fill muffin cups halfway and bake for 15 minutes. Cool completely before icing.
Maple Bacon Frosting
8 T butter
2 T bacon drippings
1/4 cup maple syrup
2 cups powdered sugar
1/8 t salt
4 pieces cooked bacon, crumbled
Use a mixer to whip butter, bacon drippings, salt, and maple syrup until fluffy. Add powdered gradually until well combined. Add bacon pieces and mix until incorporated.