Archive for the 'contemporary' Category
Demanding Discipline, Love and Care 3, will be out October 9. This is Sean and Blake's story, and I'm so excited to share them with you!
Sean uses his sassy mouth and bratty behavior to distance himself from others. He's afraid to care too deeply for anyone or anything. But the walls he's built have turned his life into a hot mess. He can't settle on a career, he's rarely on time, and his only real friend is his roommate. No matter how many times he resolves to change, he falls right back into his old patterns. Then he meets Blake, a man who's not afraid to use a firm hand with Sean.
Blake is a former Navy SEAL who has men falling at his feet. But he doesn't want just any man, he wants Sean. And he longs to teach Sean the discipline he so desperately needs. As he trains Sean through pony play and other games, Blake learns more about Sean's insecurities and realizes Sean needs more than a master, he needs a caring lover—maybe even a Daddy.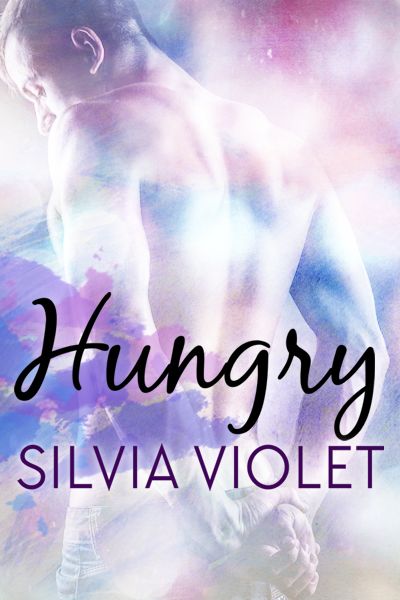 Hungry, a short story starring Max, a minor character from the Love and Care series, is not available for purchase at Amazon or to borrow in KU.
Submissive bookkeeper and vintage suit aficionado, Max, longs to find a man who appreciates the kind of service he wants to give. But after a series of failed relationships, he's not sure he has any hope left. Then Elliot, the much younger food truck owner Max has been crushing on, makes a flirtatious comment, which suggests his interests line up perfectly with Max's, and Max summons the courage to ask him out.
Elliot offers to cook for Max, and when he puts Max to work assisting in the kitchen, things heat up fast. Both men begin to wonder if they've found exactly what they've been looking for?
Note: This story takes place after the events in After the Weekend (Love and Care Book 2) but contains no spoilers. It is not necessary to read Love and Care to read this story.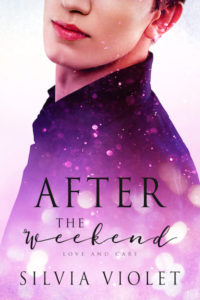 After the Weekend (Love and Care 2) is here now! Grab your copy today.
Amazon | iBooks | Kobo | Barnes and Noble | Smashwords
After the Weekend continues Graham and Avery's story from Father of the Groom.
What Graham and Avery thought would be a single night of pleasure turned into so much more. Their needs and desires lined up perfectly, and by the time they parted after three glorious days, they both knew there was far more than lust between them.
Living in different towns makes continuing their relationship challenging, but Graham visits Avery most weekends, and their bond deepens. Avery thinks Graham is the best Daddy ever and Graham loves nothing more than taking care of Avery and challenging his need to surrender. But both men are unsure exactly how far they want this relationship dynamic to go. There are so many hard questions to answer when both men would prefer to live in a fantasy world during their limited time together.
But reality is calling. Graham and Avery both have friends who need their help with major life decisions, inquisitive family members, and a growing desire to spend more time together. In order to continue their relationship, they must figure out where their boundaries lie and what they want from each other outside the bedroom.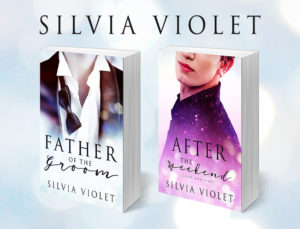 After the weekend, the sequel to Father of the Groom will be here August 21. So if you haven't read Father of the Groom yet, now is a great time.
You can find it at
Amazon | iBooks | Barnes and Noble | Kobo | Smashwords

I'm very happy to announce that A Chance at Love is now available. Grab your copy here!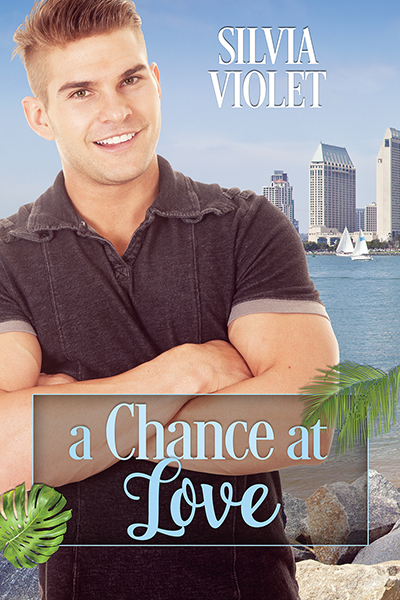 A Chance at Love is humorous, contemporary age gap m/m romance.
On the flight back home to San Diego, Chance Emerson meets an intriguing older man. They flirt, and Chance hopes for more, but the man never calls. Months later, they meet again at a charity auction. Chance decides this time he isn't walking away.
Darren Walsh can't stop thinking about the gorgeous grad student who almost had him joining the mile-high club. When Chance suggests they hook up, Darren says the only thing he can—yes.
From their first moments together, Chance and Darren know there's more between them than lust, but their differences in age and income make a real relationship challenging. They decide to keep things secret, yet as they learn more about each other, Darren realizes he wants something real and open. To have that, he'll need to convince Chance that he has a place in Darren's world, and Darren will have to take some risks of his own.
You can buy it Amazon or borrow on Kindle Unlimited. In three months, it will be available at most other vendors.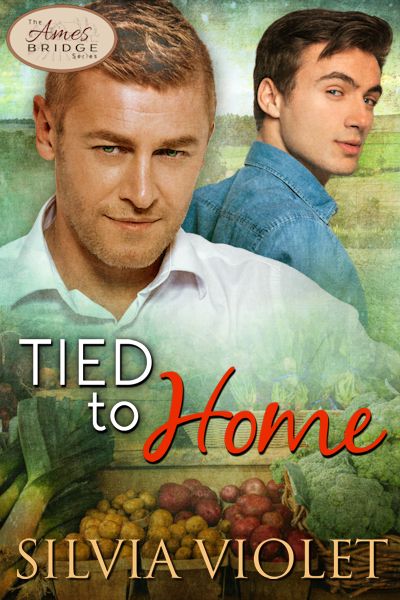 Tied to Home (Ames Bridge 3) is out now! Jack and Luke's story can be read as part of the series or as a standalone.
Luke Sumner has spent his whole life being coddled, after nearly dying as an infant. At twenty-one, he is more than ready to break free from his restricted world. He hasn't told anyone he's gay, and he's only just admitted his kinkier needs to himself, but he hopes to work up the courage to say something to the older man who has captured his attention.
Since moving back to Ames Bridge, Jack Lawrence has been consumed with running a successful bed-and-breakfast. He hasn't considered making time for relationships until he starts flirting with Luke each week at the farmers' market. By the end of the summer, Jack is wondering where the spark between them could go.
When Luke finally ventures into a club where he can fulfill his desires, he unexpectedly runs into Jack, and they discover they're a perfect match in the bedroom. With each hot encounter, more tender feelings surface, but between the age gap, not being out in Ames Bridge, and Luke's need to come into his own, do they dare be more to each other?
Buy now! Amazon | Barnes and Noble | iBooks | Smashwords

Woohoo! Today is the launch of Felice Stevens' Memories with the Breakfast Club Kindle World, the first gay romance Kindle World.
My contribution to this world, Remember Love, stars Antonio, a bartender who shows up in Felice's Second to None. My story can be read on it's own, but Felice's series is amazing so you should read it too.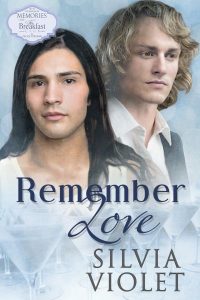 The last person Antonio expected to see sitting at the bar in Sparks was Scott, the only man he'd ever truly cared about, the only man who ever broke his heart. As memories of the painful end of their relationship come flooding back, all Antonio can do is run.
Scott's number-one regret is believing Antonio would hurt him. He's never forgotten the look on Antonio's face the night they broke up. If there's any chance he can repair the damage he'd done, he's going to take it.
Though they care deeply for each other, Antonio and Scott will need to forgive and trust again if they're to find their way around the obstacles in their path.
Here are all the other Memories with the Breakfast Club stories:
Hot Date by Felice Stevens
Uncommon Ground by Kelly Jensen
A Way with Words by Lane Hayes
Finding His Place by Nic Starr
Memories Follow by S.C. S.c. Wynne
Anticipation by Talia Carmichael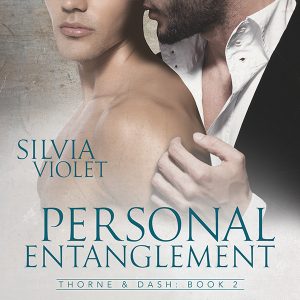 Personal Entanglement is now available in audio narrated by the amazing Greg Boudreaux (aka Greg Tremblay) who voiced Thorne and Dash in Professional Distance. Grab it now at Audible or Amazon.

You can now find the audio version of Professional Distance at Audible and at Amazon. I've absolutely fallen in love with Greg Boudreaux's narration and I know you will too.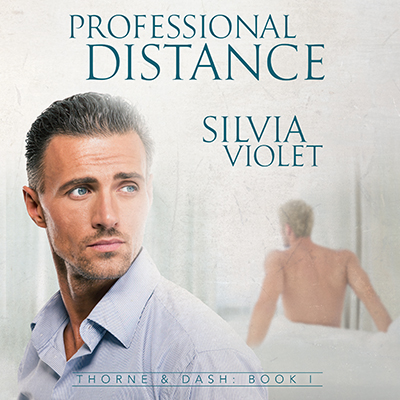 I'll be re-releasing Meteor Strike the companion story to Astronomical on August 10. Check out this awesome cover designed by Meredith Russell.