Archive for the 'book release' Category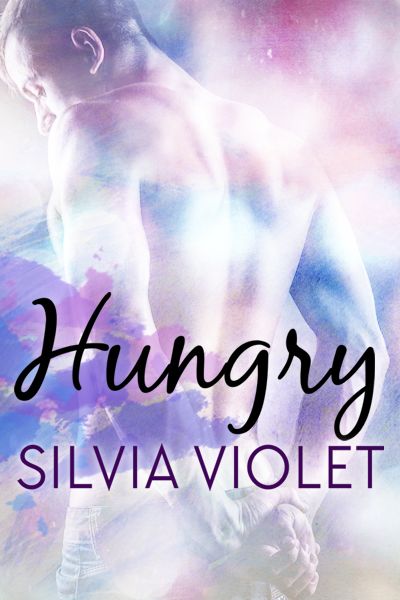 Hungry, a short story starring Max, a minor character from the Love and Care series, is not available for purchase at Amazon or to borrow in KU.
Submissive bookkeeper and vintage suit aficionado, Max, longs to find a man who appreciates the kind of service he wants to give. But after a series of failed relationships, he's not sure he has any hope left. Then Elliot, the much younger food truck owner Max has been crushing on, makes a flirtatious comment, which suggests his interests line up perfectly with Max's, and Max summons the courage to ask him out.
Elliot offers to cook for Max, and when he puts Max to work assisting in the kitchen, things heat up fast. Both men begin to wonder if they've found exactly what they've been looking for?
Note: This story takes place after the events in After the Weekend (Love and Care Book 2) but contains no spoilers. It is not necessary to read Love and Care to read this story.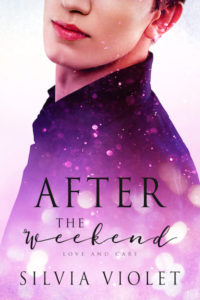 After the Weekend (Love and Care 2) is here now! Grab your copy today.
Amazon | iBooks | Kobo | Barnes and Noble | Smashwords
After the Weekend continues Graham and Avery's story from Father of the Groom.
What Graham and Avery thought would be a single night of pleasure turned into so much more. Their needs and desires lined up perfectly, and by the time they parted after three glorious days, they both knew there was far more than lust between them.
Living in different towns makes continuing their relationship challenging, but Graham visits Avery most weekends, and their bond deepens. Avery thinks Graham is the best Daddy ever and Graham loves nothing more than taking care of Avery and challenging his need to surrender. But both men are unsure exactly how far they want this relationship dynamic to go. There are so many hard questions to answer when both men would prefer to live in a fantasy world during their limited time together.
But reality is calling. Graham and Avery both have friends who need their help with major life decisions, inquisitive family members, and a growing desire to spend more time together. In order to continue their relationship, they must figure out where their boundaries lie and what they want from each other outside the bedroom.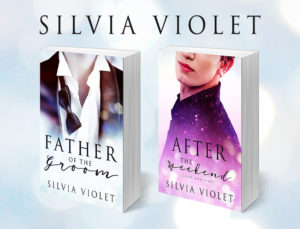 After the weekend, the sequel to Father of the Groom will be here August 21. So if you haven't read Father of the Groom yet, now is a great time.
You can find it at
Amazon | iBooks | Barnes and Noble | Kobo | Smashwords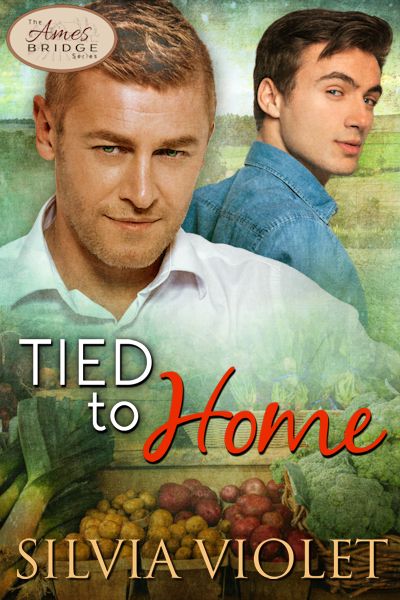 Tied to Home (Ames Bridge 3) is out now! Jack and Luke's story can be read as part of the series or as a standalone.
Luke Sumner has spent his whole life being coddled, after nearly dying as an infant. At twenty-one, he is more than ready to break free from his restricted world. He hasn't told anyone he's gay, and he's only just admitted his kinkier needs to himself, but he hopes to work up the courage to say something to the older man who has captured his attention.
Since moving back to Ames Bridge, Jack Lawrence has been consumed with running a successful bed-and-breakfast. He hasn't considered making time for relationships until he starts flirting with Luke each week at the farmers' market. By the end of the summer, Jack is wondering where the spark between them could go.
When Luke finally ventures into a club where he can fulfill his desires, he unexpectedly runs into Jack, and they discover they're a perfect match in the bedroom. With each hot encounter, more tender feelings surface, but between the age gap, not being out in Ames Bridge, and Luke's need to come into his own, do they dare be more to each other?
Buy now! Amazon | Barnes and Noble | iBooks | Smashwords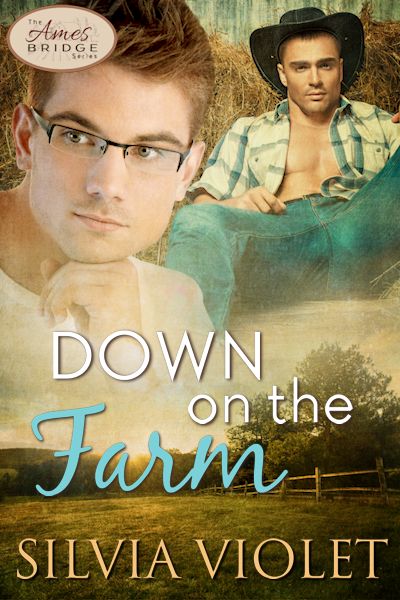 Down on the Farm, the first book in my new series, Ames Bridge is available now.
Buy it at Amazon or borrow it on
Or borrow it on

Check out my Ames Bridge Pinterest Board and see the bridge that inspired the setting.

Woohoo! Today is the launch of Felice Stevens' Memories with the Breakfast Club Kindle World, the first gay romance Kindle World.
My contribution to this world, Remember Love, stars Antonio, a bartender who shows up in Felice's Second to None. My story can be read on it's own, but Felice's series is amazing so you should read it too.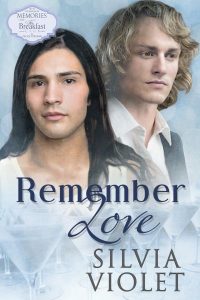 The last person Antonio expected to see sitting at the bar in Sparks was Scott, the only man he'd ever truly cared about, the only man who ever broke his heart. As memories of the painful end of their relationship come flooding back, all Antonio can do is run.
Scott's number-one regret is believing Antonio would hurt him. He's never forgotten the look on Antonio's face the night they broke up. If there's any chance he can repair the damage he'd done, he's going to take it.
Though they care deeply for each other, Antonio and Scott will need to forgive and trust again if they're to find their way around the obstacles in their path.
Here are all the other Memories with the Breakfast Club stories:
Hot Date by Felice Stevens
Uncommon Ground by Kelly Jensen
A Way with Words by Lane Hayes
Finding His Place by Nic Starr
Memories Follow by S.C. S.c. Wynne
Anticipation by Talia Carmichael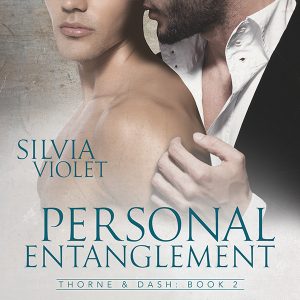 Personal Entanglement is now available in audio narrated by the amazing Greg Boudreaux (aka Greg Tremblay) who voiced Thorne and Dash in Professional Distance. Grab it now at Audible or Amazon.

It's release day for my first m/m historical, Revolutionary Temptation. You can buy it at Amazon, Payhip, iTunes, Smashwords, and Kobo. The print version is at Barnes and Noble and ebooks will be available there soon.
1777 New York City
The American colonists are fighting for their independence, but the battlefield is not the only place to wage war. When General Washington's head of intelligence asks Captain Jack West to spy on the British in New York, Jack agrees, despite reservations about this ungentlemanly pursuit.
Jack's contact in the city recruits bookshop owner Elias Ashfield, an impeccably dressed sensualist who flaunts his desire for both men and women and seeks a place in high society. Jack longs for a simple life guided by clear principles. Eli is a risk-taker who knows how to get what he wants. And he wants Jack in his bed.
Events in Jack's past have made him fearful of acting on his secret craving for a man's touch, but Eli intrigues Jack as much as he infuriates him. As Jack and Eli search for the information the rebel army needs, they realize there's more between them than mere lust. But finding a way to be together may prove more difficult than defeating the British Empire.
Save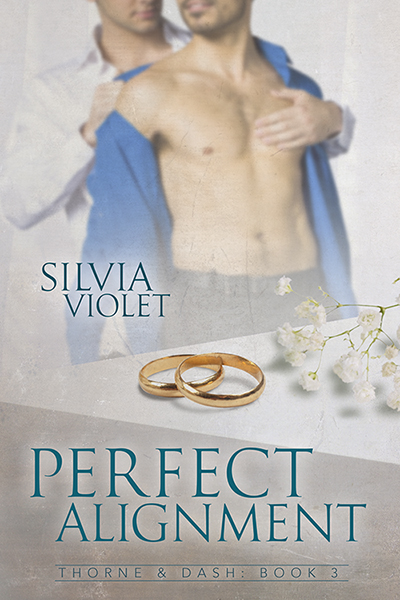 Perfect Alignment (Thorne and Dash 3) releases on November 15. Preorder information is coming soon. Check out the excerpt and blurb below.
Thorne proposed to Riley. Riley accepted.
Thorne thought that was that. They'd take a nice trip, get married, and spend a week luxuriating in a five-star hotel with occasional excursions to fabulous restaurants.
Riley imagined a traditional wedding with all the trappings. With all their friends and family. At Christmas.
Thorne concedes reluctantly, and a flurry of wedding planning ensues. At the same time, Thorne is wrestling with a recalcitrant client, and Riley and his business partner, Susan, are consumed with renovations and planning for the opening of their bakery. Stress on top of stress makes both Riley and Thorne doubt their relationship, and a major misunderstanding nearly silences the wedding bells.
By the time they reach their happily ever after, they're both going to deserve all the romance they've been dreaming of.
Excerpt:
The maître d' at Bavaria Haus recognized Thorne immediately. "I have your table ready, sir, and your server will bring out the wine you requested right away."
Bavaria Haus didn't take reservations unless you were Thornwell Fucking Shipton, and Riley noticed the dirty looks they received from several patrons who were waiting in the crowded lobby. One grumbled about entitled pricks loudly enough for Riley to hear, but if Thorne noticed, he didn't seem to care. He'd likely heard worse complaints about his behavior that very day at the office.
A server appeared before Riley had a chance to say anything. He opened the wine and started to pour some in Thorne's glass for him to taste, but Thorne waved his hand toward Riley.
"It's my partner the wine should impress."
The man nodded. "Of course, sir."
Riley nearly laughed at Thorne's satisfied grin. Thorne really did love when others did his bidding, which made it all the more special that he surrendered so beautifully to Riley.
Riley kept his eyes on Thorne as he sipped the wine, making a show of just how much he liked it. Thorne knew his tastes now: dry, red wine with berry overtones and a hint of smoke.
He sucked the wine off his bottom lip before setting his glass down. By then he was certain Thorne was hard and aching to adjust himself. He was practically panting. Riley might not be an escort anymore, but he hadn't lost his seduction skills even if he only used them on Thorne now.
He looked up at the waiter. The man's eyes were wide. Apparently, he wasn't unaffected either. "Perfect."
"I… I'm glad you like it, sir."
The poor server nearly dropped the bottle as he attempted to pour a full glass for Riley. He regained his composure and completed the task, filling Thorne's glass and then asking if they knew what they'd like.
Riley smiled at Thorne. "Have you chosen for us?"
Thorne relaxed under his attention. Of course he had, but he'd probably thought Riley would bristle at that. He used to, but now he knew it meant Thorne was trying to please him. If he really wanted something else, he could always speak up.
Thorne ordered kartoffelpuffer and beef rouladen, the same appetizer and entrée they'd first eaten here, despite the kartoffelpuffer not being on the current menu. He really was up to something.
When the waiter walked away, Thorne looked at Riley and smiled. "So you do remember?"
"That I ordered this on our first date? Yes."
"Was that a date?" Thorne asked.
"We wanted to pretend it wasn't, but yes."
"I agree."
Riley took a sip of his wine. "So…?"
"What?"
Thorne was trying so hard to be coy, and it was adorable, but Riley was feeling much too impatient to wait through it all. "You didn't get reservations tonight and attempt to recreate our first non-date for no reason."
"Of course I didn't." He signaled the waiter who came over immediately. "I had a package delivered here. Would you please bring it now?"
"Yes, sir."
"You can have a package delivered to a restaurant?"
"I can have a package delivered where I damn well please as long as I pay enough."

I'll be re-releasing Meteor Strike the companion story to Astronomical on August 10. Check out this awesome cover designed by Meredith Russell.