Guest Blogger: Viki Lyn
Today author Viki Lyn joins us to talk about her brand new book and help us get to know her better.
Leave a comment on this post for a chance to win a free ebook from her backlist.
Tell us about your new release.
Fighting Chance is the second book in my m/m vampire series Chances. Corbin Hamilton is a vampire slayer (Kresnik) that has the responsibility of keeping an eye on vampire, Johan. Johan is taking an experimental anti-vampire serum, hoping to turn back into a human. Much to Corbin's irritation, he'd rather killed the bloodsucker, not rehab him. Yet, he can't ignore the sexual tension between them. It's thick and rife with obstacles.
What happens when a slayer begins to desire his enemy?
I didn't set out to write this book, but when I finished the last chapter of the first book in the series – Last Chance – the story between Johan and Corbin had to be told! Plus I received tons of fan mail asking for their story.
What is your favorite genre to write? What other genres do you enjoy?
I love writing male/male romances, both contemporary and paranormal. I have written a few historical romances (under another pen name!), and I enjoyed researching the different time periods.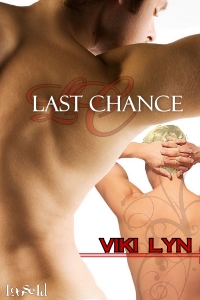 Do you have a favorite character from one of your books?
I get asked this a lot, and really, all my characters have a special place in my heart. My parents didn't play favorites, and that's how I've come to view my characters, as my children!
Is there a style or genre of writing that you haven't tired yet but you'd like to explore?
I would like to write a fantasy novel. My paranormals are very close to fantasy in the way I approach world building. I'd almost name them para-fantasy, but I'd love to write a story with elves and dwarves and wizards!
How do you make time in your life for writing?
This is my career so I'm blessed that I don't have to work 8 to 5. That doesn't mean I write every day. My creative self is fickle! I see myself as an ocean wave. Crashing forward and then receding – crashing forward – receding. My friends and family come first. Then my writing… I'm lucky to publish three books a year because it takes me a while for the story to unfold in my head. I live with my characters 24/7 until the story is completed. When I'm not writing, it doesn't mean that I'm not thinking about the characters or the storyline.
What do you like to read? Do you have some favorite authors?
I enjoy reading across genres, mysteries topping the list. I collect DC comics and Japanese manga (yaoi), and these give me my quick-fix reads. On my nightstand is a mystery by Rennie Airth, River of Darkness. It was nominated for the Edgar Award. The setting is England after WWI. I enjoy historical mysteries, and Jacqueline Winspear writes beautifully. She has a mystery series I'd highly recommend – Masie Dobbs.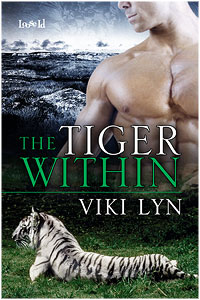 If you decide to take a Saturday off, what are we likely to find you doing?
Meeting friends for coffee and dessert and watching a movie on Netflix.
Choose six adjectives to describe yourself.
Casual, curious, odd, optimistic, impulsive, nerdy
Describe the perfect meal.
Roast beef and vegetables cooked by my grandfather (he was an incredible cook!), served with a Cabernet, and afterwards, espresso and a piece of lemon cake.
If you were a dessert what would you be and why?
Lemon Meringue Pie – sweet but with a tangy aftertaste!
Thanks for joining us today Viki!! Learn more about Viki at her website or her blog. Or join her on Twitter.
Don't forget to leave a comment for Viki so you can be entered to win a free book!

Comments
Viki Lyn says:

Thanks for having me today Silvia! Viki

Cathy M says:

Hi Viki, happy release week, and great job on the interview. I really enjoyed reading Last Chance, and Fighting Chance looks like another winner.

caity_mack at yahoo dot com

Viki Lyn says:

Thanks so much Cathy for your kind words! I had a blast writing FC once the two boys started getting along! *g*

Siobhan Muir says:

You're writing style sounds a lot like mine – the story comes when it comes and family is very important. Congratulations on your newest release! I'm very intrigued with Fighting Chance. I love a good enemy love affair!

Siobhan
nevadafoxATgmailDOTcom

JoAnna B says:

Congrats on your new release. I have The Tiger Within waiting for me to read on my Kindle. I think I will be adding your vampire stories as well.

beckerjo at verizon dot net

Melissa/welachild says:

Lovely interview and congrats on your new release. I love that one of the adjectives you use to describe yourself with is odd!

Viki Lyn says:

Yes, Melissa, odd is a good word for me! My friends and especially my husband would agree! But they like 'odd'.

And Joanna, I just signed my contract yesterday for the second shape shifter book, which continues Jack and Antoines story in The Tiger Within. The second book will be titled The Hunter Within! I'm so excited to continue J and A love story.

Siobhan, (what a beautiful name!)it's so true about family and friends coming first with me. They are my stauchiest supporters and my dh never once told me 'you can't do that' – *g*

Viki Lyn says:

I will be leaving the contest open until the end of the week, and will pick a winner by Saturday (June 25), and post it here! Thanks for your comments and support! Viki

Marie Lisk says:

Have not had a chance to read many of your books, but am definately reading chance stories.

Myka says:

I definitely want to check the Last Chance series now. And yay for yaoi 😛

Viki Lyn says:

Marie, I enjoyed creating the Kresnik and vampire worlds for Fighting Chance, and if I write a third one, I'll set my story in Eastern Europe since I'm going there this fall! And Myka, I LOVE yaoi – so check out my blog for my 'keepers' that I'll be listing. I just read Butterfly of a Distant Day (I think that's the title!) and it made me a really happy yaoi fangirl!

Jennifer F says:

I love how you likened your characters to your children. That's how I feel about them sometimes…they have been in your head and heart for so long they almost become like family! Cool interview!

Viki Lyn says:

Joanna is the winner of a an ebook from my backlist! Congrats Joanna. Viki