Matt's Blackberry Pie from the Pisgah Mountain Wolves Series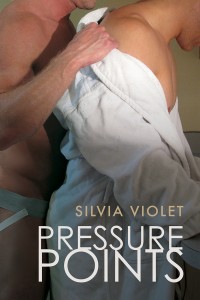 Matt from the Pisgah Mountain Wolves series is know for his pie-making abilities. His speacialty is blackberry pie. Today he's sharing his secret recipe. If he were making it his favorite way, the way his grandmother did, he'd substitute lard for the butter and shortening.
Crust
2 cups flour
1/2 tsp salt
pinch of baking powder
8T cold butter, cut in cubes
2T shortening
8-10T ice water with a touch of lemon juice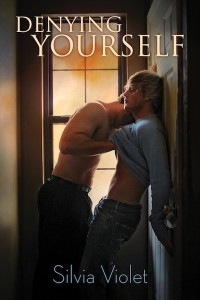 Mix flour, salt, baking powder.  Rub in half the butter by hand.  Use pastry blender to mix in the rest of the butter until pieces are the size of peas. Do not overmix.  Add water and mix with a fork.  Turn out on a cutting board or other hard surface.  Split in half and form into two flattened disks.  Refrigerate for at least 3 hours or up to 2 days.
Filling
4 cups blackberries
1.5 T cornstarch
1.5 T instant tapioca
1/2 cup sugar
Mix sugar, cornstarch and tapioca. Pour over fruit and mix together, tossing lightly.
Roll out one chilled crust.  Fit into a 9in pie pan.  Pour in filling.  Roll out top crust.  Cut vents. Put top crust on pie. Bake at 425F for 15 minutes.  Reduce heat to 350F and cook up to 45 minutes more or until filling is bubbling in center of pie.