Remember Love is out now!
Woohoo! Today is the launch of Felice Stevens' Memories with the Breakfast Club Kindle World, the first gay romance Kindle World.
My contribution to this world, Remember Love, stars Antonio, a bartender who shows up in Felice's Second to None. My story can be read on it's own, but Felice's series is amazing so you should read it too.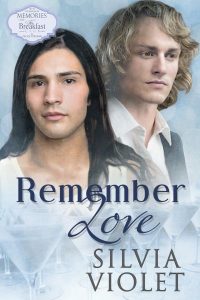 The last person Antonio expected to see sitting at the bar in Sparks was Scott, the only man he'd ever truly cared about, the only man who ever broke his heart. As memories of the painful end of their relationship come flooding back, all Antonio can do is run.
Scott's number-one regret is believing Antonio would hurt him. He's never forgotten the look on Antonio's face the night they broke up. If there's any chance he can repair the damage he'd done, he's going to take it.
Though they care deeply for each other, Antonio and Scott will need to forgive and trust again if they're to find their way around the obstacles in their path.
Here are all the other Memories with the Breakfast Club stories:
Hot Date by Felice Stevens
Uncommon Ground by Kelly Jensen
A Way with Words by Lane Hayes
Finding His Place by Nic Starr
Memories Follow by S.C. S.c. Wynne
Anticipation by Talia Carmichael