Archive for the 'Uncategorized' Category
Revolutionary Temptation, my first m/m historical, releases January 17. To celebrate this American Revolution-set story, I've written a second ficlet starring Alexander Hamilton. You can read the first one here.
For those of you who don't know, there is historical evidence to suggest that Alexander Hamilton was bisexual and he had a relationship with fellow Continental Army officer, John Laurens. Read more about it here.
*Warning: This story contains one of America's founding fathers getting some NSFW attention.*
Longing for Command
John entered the headquarters tent right behind Alexander and the General. The two aides de camp had spent the early morning hours reviewing the troops with His Excellency. As they watched the men perform sloppy maneuvers, John saw his own thoughts reflected on Washington's face and Alexander's. How was such an exhausted and discouraged group of men going to defeat the British army, which had fresh troops and three times their numbers? The summer's heat was taking it's toll on the soldiers, but soon autumn would arrive and the rebels had no money for cold weather supplies.
The General looked less confidence than John had ever seen him. The army needed more cash, more troops, and a solid win to turn their morale around and give them a real chance of winning the war.
"Sir?" Alexander asked.
"Yes?" Washington's tone was sharp, but Alex didn't back down. He never did.
"We need to make a move, to hit the British when they aren't expecting it."
"I'm not going to rush into battle ill-prepared. We've lost too many trained officers. We need—"
"If you would give me a command, sir. I—"
"Alex, I've told you—"
"Sir, I can do this. I can win a victory for us."
"I need you here. I need your writing abilities at my disposal."
"But, sir, I want—"
John flinched when Washington slammed his hand down on his desk.
"This isn't about what you want. It's about what this army needs."
John grimaced. Alex was so fucking stubborn. He never knew when to quit.
"But, sir—"
"Alexander, write to Congress. Persuade them to send us the money we need. It won't matter how skilled anyone is in battle if the troops all starve."
Washington whirled around and stomped out of the tent. He rarely showed his temper, but Alex could push any man to the brink, even if the weight of the nation weren't on his shoulders.
"Damn it!" Alex yelled as he tossed the journal he'd been carrying onto his desk.
John hated the disappointment in Alex's eyes. If only he could see how much Washington cared for him. John noticed it everyday. The General valued Alex's opinion over everyone else's. "Alex, he—"
"Why won't he listen to me?"
"Alex—"
"I need a command. It's my chance to succeed. My chance to be someone when this horror is over."
"Write the letter. If we had more money—"
"I'm tired of writing letters. Congress doesn't listen. They sit there in comfort refusing us what we need. They have no idea what it's like here, the fucking cowards."
Alex needed a long time to wind down when he got this riled. He was so passionate, so… John's thoughts were arrested by Alex as he paced, by his thighs encased in his tight uniform pants, by the way his red hair curled against his brow, damp from the heat. He moved in a way that let a man know how good a fuck he'd be. It was all too easy to imagine him working that lean body against John's ass.
Suddenly John knew exactly how Alex should burn off his anger. "Come with me," he said.
"Where are you going?"
John grinned. "For a walk."
"But—"
"Were you about to sit down and write Congress? Or were you going to keep pacing and think up more ways to sway the General to your way of thinking?"
"I…"
"Come with me. We won't be gone long."
The way Alex let his gaze peruse John from head to toe made John very glad no one else was in the tent with them.
Alex's eyes darkened as he smiled. "You aren't actually thinking…"
John turned to go. What he was contemplating was dangerous enough. If he kept looking into Alex's azure eyes he was going to kiss him right there in the tent.
"Let's go!" The words came out sounding far more urgent than John meant for them too.
"We shouldn't."
John smiled to himself and kept walking, knowing Alex would follow. Alex was rarely unsure of himself. John liked that he was one of the few people capable of unnerving him. His cock was half hard. and he hoped no one noticed as he hurried out of camp. Most likely anyone who saw them would assume they were taking the short cut to town, heading out on an errand.
"John, where are you going? Do you really think—"
"For once will you just be quiet?"
"But—"
John turned to him. "I'm going to find somewhere private, and I'm going to make you forget to be angry and stubborn for just a few moments."
His eyes widened. "John. That's…"
"Oooh, he's speechless. Is that possible?"
Alex scowled at him.
They were following a path into the woods where the trees would obscure them from the view of anyone in camp, but they needed more privacy. He took Alex's hand. "Come on, we need to get off the path."
Alex laughed. "You are eager, aren't you?"
His words oozed sexual confidence but his palm was sweaty, was he nervous? John sure as hell was. If they were caught… No, he wouldn't think about that. He'd started this, and his prick was begging him not to stop. Just the thought of pressing Alex up against a tree had him fully hard.
They stumbled into the woods, tripping over sticks as they moved faster and faster. Fuck, would he be able to find the path again? Did he care?
Suddenly Alex grabbed his shoulders, spun him, and he was the one shoved against a tree. Alex kissed him and he forgot the fantasy he'd conjured. He forgot everything but the taste of the stubborn man who'd been his lover for the last month.
"Want you," Alex said against his lips. "Can't get enough of you."
"Y-yes." John gripped Alex's ass, hauling their bodies together. He needed to feel Alex against him.
Alex thrust his tongue into John's mouth, as if he was fucking him with it. God, he was good at this.
He slid his lips along John's neck and leaned in close, nuzzling him. "Do you have any idea what you do to me? Just the scent of you is enough to give me a cockstand."
John groaned at the feel of Alex's breath, warmer even than the sticky summer air. He never failed to be surprised that Alex wanted him as much as he wanted Alex. He was obsessed with the man, consumed by him, and Alex seemed to return his fervor.
Alex dropped to his knees, and John stared down at him. He'd intended to be the one kneeling, the one servicing Alex, making him forget, sucking all the tension from his body. "Are you sure?"
Alex nodded. "I need to taste you, need you to fuck my mouth."
Oh my God.
Alex unfastened John's pants, and John sucked in his breath as Alex pulled his cock out. He squeezed his eyes shut certain he would come before Alex got started if he kept watching.
Alex licked his shaft, a slow sensuous slide of his tongue. John bit his lip to hold in a whimper and then nearly choked when Alex drew John's cock into his hot mouth.
The feel of Alex swallowing around him made John forget his resolution not to watch. He looked down to see his cock slide in and out of Alex's kiss-swollen lips. Alex's red hair was wild now, curled from the humidity and slipping from the ribbon he'd used to tie it back. John slid his hands into the soft curls and pushed deeper into Alex's mouth.
Alex looked up and their gazes locked. He sucked harder, making John shudder.
Don't spend yet. Don't spend yet.
Then Alex took him to the back of his throat, swallowing every inch of him. How the fuck did he do that? He drew back slowly, so slowly, and John watched as his cock slid from Alex's lips. "Don't stop. Alex; please don't stop."
Alex grinned around his flesh and swallowed him again, sucking hard enough to hollow his cheeks.
John was right at the edge. He tried to warn Alex. "So close. I… Can't…"
Alex took him all the way down again and John came, thrusting against Alex's mouth, forgetting to be gentle. His whole body shook with the force of his climax. When he was completely spent, he dropped his head back against the tree.
Alex sat back and wiped his mouth. "Wow."
John couldn't catch his breath to speak, but he held his hands out. Alex took them and let John pull him to his feet. John drew him in for a kiss while he fumbled with the fastenings of Alex's pants, finally succeeding in freeing Alex's cock. He wrapped a hand around it and worked him with a tight grip.
"John, you're incredible, dragging me out here, so voracious, so…"
Alex started to spend, his seed spilling over John's hand. John held him tight, working him until he whimpered and pushed John's hand away.
John brought his hand to his mouth and licked it clean while Alex watched with wide eyes.
"John, you make me mad with need for you."
John smiled. "Good."
"Yes, it is."
They both laughed.
"Feel better?"
Alex sighed. "Yes, I'll be a good aide and go write those blowhards in Congress."
John gave a mock bow. "I'm happy to have been of service."
"I'll be expecting a lot more of this type of service."
John licked his lips. "So will I."
Save


I'm participating in the Big Gay Fiction Giveaway along with over 80 other writers. It's a great chance to sample writing from new-to-you writers and grab a copy of my novella, Needing A Little Christmas.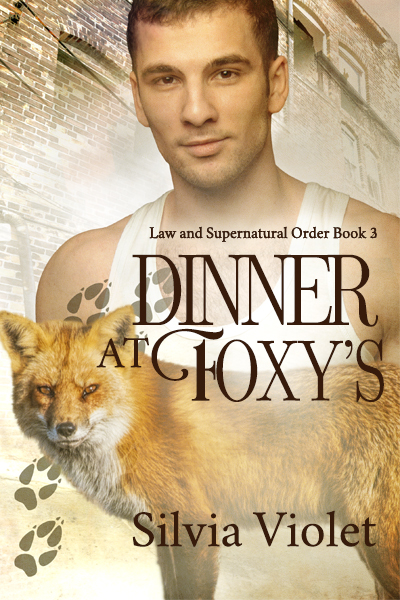 Law and Supernatural Order 3: Dinner at Foxy's is available now at Amazon, ARe, or Kobo, iTunes, and Barnes and Noble.
Fox shifter Luke runs Foxy's Chicken Shack, known for the best and spiciest chicken in town. For months he's had his eye on Silas, a young cop who patrols the area around his restaurant. When Silas arrives to question Luke about his cousins' criminal activities, things blow up, literally, and Silas is injured. Luke will do whatever it takes to see his cousins brought to justice. He might not survive his crazy plan, but if he does, there could be a chance at love for this fox shifter and his cop.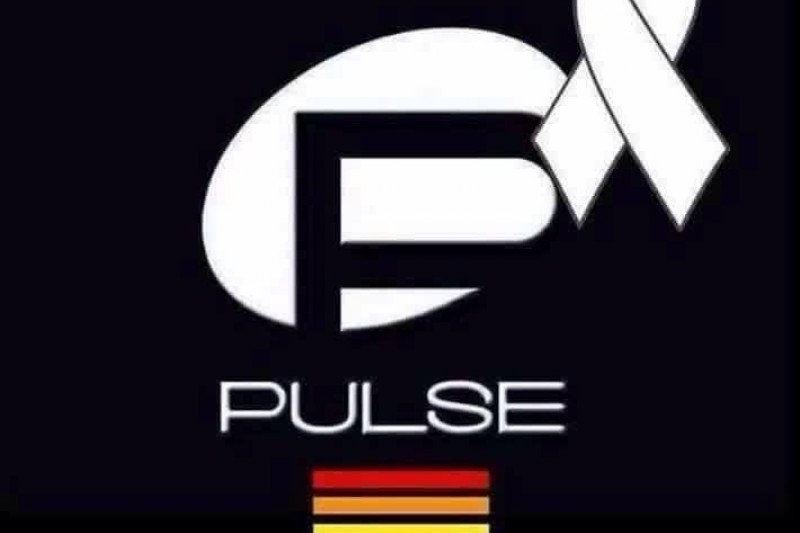 Thanks to everyone who preordered Astronomical! I donated $464 (preorder royalties rounded to nearest dollar) to Equality Florida's Gofundme campaign.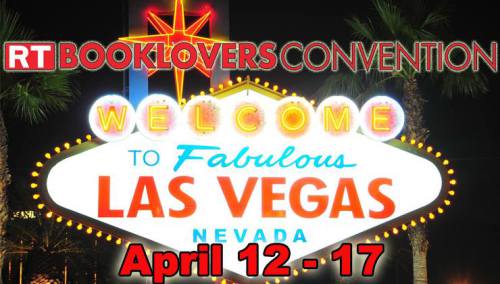 I'm so excited to be attending my first RT Convention this year! I'll be there Tuesday – Saturday. Below is a list of my scheduled appearances. You can also email or message me if you want to meet up.
Wednesday: Club RT 4:00pm
Friday: Club RT 10:00am
Saturday: FANtastic Day party 6:00pm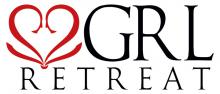 I'm so excited about attending my fourth GayRomLit conference. I'll be heading to San Diego in 3 days. I'll be around the hotel and at many of the events but here are some specific events I'm participating in:
I'll have book at the Indie Publishers Table in the Book Sellers Room throughout the conference.
Authors' Lounge – Thursday October 15 12:30-1:15
Dine With An Author Dinner – Thursday October 156:30-8:30
Erotic Romance Storyteller Panel – Friday October 16 11:25-12:20
Featured Author Signing – Saturday October 17 12:30-3:00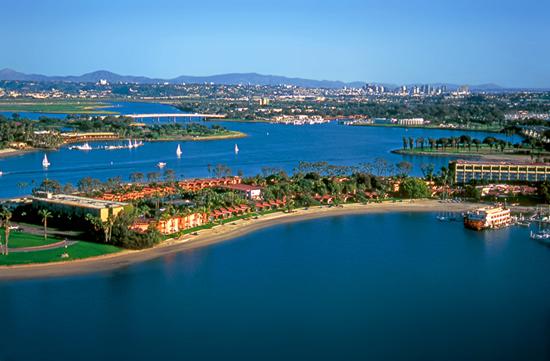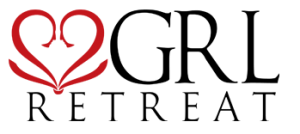 I'm really looking forward to my third Gay Rom Lit Conference. I can't wait to see old friends and meet new ones! I'm happy to meet up any time during the conference but here's where you can definitely find me:
Stamping Books in the Atrium: Thursday 10-12
Author's Lounge: Thursday 12:00-12:40
Scrapbooking at the Fun Fair: Friday 2:30-4:20
Reading from Shifting Hearts (Falling Waters Lounge): Saturday 9:00-9:55
Featured Author Signing: Saturday 2:00-5:00
Time Travel Party: Saturday 9-11 (I'll probably be at the other evening parties but I'm not much of a night owl. I have a costume so I'll definitely be at this one.)
I'll have some free books so come ask me for one and I'll also have these guys to give away!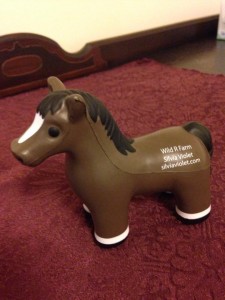 You can preorder copies of my print books at a discount and I will deliver them to you at GRL. I will be selling books at GRL but the prices will be a bit higher than the preorder price.

As you may have heard, Silver Publishing has now closed it's doors. Rights have reverted to the authors and many are in the process of finding new homes for their stories or self-publishing them. Many authors have or will be making posts like this one to let readers know where to find their titles so check the blogs of your favorite authors. All my former Silver titles have been re-released and this is where you can find them.
Astronomical is available from Loose Id and I continued the series with a new title, Meteor Strike
All my other former Silver books are available from Silvia Violet Books.
Finding Release (Wild R Farm 1) and 4 new volumes in this series which you can find links to here.
Abandoned (Galactic Betrayal 1)
Deceived (Galactic Betrayal 2)
You can read excerpts of all these books here on my website on each book's page.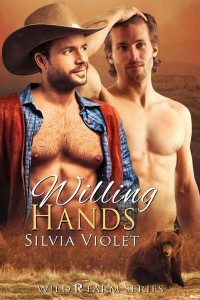 Willing Hands is available now at Amazon, BN, and ARe!
Here's a taste from Chapter 1…
Will followed the trail out of the woods and gave his horse her head. They raced across fields, and Will reveled in the freedom of a good hard ride. Despite Will's size, his favorite mare carried him effortlessly, seeming to barely touch the ground. The beast didn't even mind that he was as much bear as human. Animals understood him in a way no human or shifter ever had.
He could have made a damn good vet. Too bad he'd fucked that up. But that was his MO, wasn't it? Get settled in a new place, start to make friends, lose his goddamn bear of a temper and scare the shit out of everyone, then move on and try again. He'd managed to take care of himself for most of his life, and he ought to be used to being alone, but lately his bed—hell, his whole life—felt colder and lonelier than ever.
He slowed the horse to a canter, then to a trot as he neared the main corral, but his heart rate didn't come down as he slowed the pace of the ride. Ryan was in the corral putting Sandstorm, a feisty colt, through his paces, patiently waiting for him to settle down before trying over and over to get him to accelerate only at Ryan's signal.
Ryan. The man could stir Will up with a mere glance.
Will dismounted and led his horse into the barn. He wanted to rush through untacking and grooming so he could watch Ryan work, but he forced himself to go slowly. His horse deserved a good brushing after making Will feel so free as they ate up the ground. He imagined he'd feel the same way thrusting into Ryan, riding him just as hard. Fuck. He really needed to stop thinking about that. As it was, he became a tongue-tied idiot every time he was around Ryan.
When Will walked out of the barn, Ryan was still there, as focused and calm as he'd been earlier despite Sandstorm's reluctance to obey.
Will leaned against the corral and watched, fascinated by how in tune Ryan was with the colt he was training. If only Ryan would give him the same attention he gave the horses. It had been nearly a month since Will had laughed off his friend Tristan's suggestion that he had a thing for Ryan. He'd known what he felt then, but he hadn't been ready to talk about it. The infatuation hadn't gone away though, and now he wished Tristan was here. When he took a minute to be serious, he gave good advice, and Will could use some.
Ryan was as elusive as a breeze in the August heat. When he caught Will staring—something that happened all too often—Ryan never looked offended. A few times he'd even smiled, and that smile felt like a gift. Will shook his head. How pathetic could he get, following Ryan around like a lost puppy, getting as turned on from a hint of a smile as he would from an in-your-face, pin-you-to-the-wall proposition from another man? He couldn't keep this up. Ryan might be skittish like the colt he was training, but Will needed to make a move. He just hoped if he got more aggressive, he wouldn't scare Ryan off.
At least if Ryan rejected him outright, he could move on, instead of watching every move the man made, every sexy twist of his body, every drop of sweat that rolled down his chest as he studied the colt, not even seeming to notice the heat, every scar on his back that told something of the hell he'd been through. Who the hell was he kidding? There wasn't any moving on from something this powerful. Will wanted to kiss each of those scars, to hold Ryan and tell him he was safe, but he doubted Ryan would believe him. Ryan never let his guard down, and he was rarely still unless he was working with a horse that was more skittish than he was.
Several times he'd considered pressing Tristan for more information about Ryan. He was sure Tristan knew more about Ryan's past than he'd told Will, but every time he was tempted, he stopped himself. It was Ryan's story to tell, and Tristan had his own issues to deal with. Less than a month had passed since Tristan had left for Nashville with his boyfriend, Wes, so they could find out whether they'd kill each other living together. Every time he imagined putting up with Tristan day in and day out, he wasn't sure whether to laugh or send Wes a sympathy card. He hoped they found happiness together. They sure as hell deserved it.
"Whoa," Ryan called to Sandstorm. The horse slowed and finally stopped. Ryan held up a hand, indicating that the colt should stand still. Then he walked slowly toward the animal. He didn't make a sound. How had he learned to move like that? Had it been out of necessity?
Sandstorm nuzzled Ryan when he reached his side. Ryan pulled a carrot from his pocket and fed the horse as he rubbed his neck and whispered something to him. Oh what Will would give for Ryan's hand to move over him like that.
Ryan started leading the colt toward the gate, but he stopped when he saw Will standing there.
Say something. Something that won't spook him.
"I'd be happy to brush him down for you."
Ryan shook his head. "He's not let anyone else groom him yet, but um…you could get his feed, I guess."
Not a ringing endorsement for wanting Will around, but he'd seize any chance he could.
The more he watched Ryan, the worse he wanted him. The more the man hid, the more Will longed to bring him out of his shell.
What if he only likes girls?
Tristan had said no one had seen him with a man or a woman. Ryan rarely left the farm, not even to go into town for supplies. Will had offered to bring things back for him and he'd gotten a smile, a thank you, and a list in return. Ryan had been conspicuously absent when he'd returned. He'd set the things by the door of Ryan's room, resisting the urge to use delivery as an excuse to go in and snoop.
Will entered the barn ahead of Ryan, not wanting to make Sandstorm—or Ryan—nervous by walking behind them. He headed to the feed bins and measured out the right amount for Sandstorm. Then he filled a bucket with water so he could fill the water trough in his stall. When he got to the stall, Ryan was busy working Sandstorm over with a brush. The flex of his muscles as he swept his arm over the horse's back made Will suck in his breath. How the hell was he so far gone over this man when they'd never even had a real conversation?
"Will you have dinner with me?" The words were out before Will could stop them.
Ryan whirled around and dropped the brush. Sandstorm stomped and snorted, but Ryan didn't seem to notice.
Check out the rest of the Wild R Farm, series!