New Release Coming Soon!
Jan 5, 2011 Filed under: book release
Coming Soon From Changeling Press……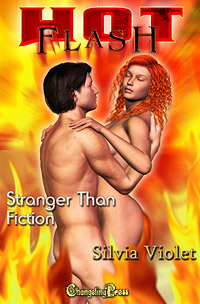 Stranger Than Fiction by Silvia Violet
Vivian's characters have often talked to her in the past, but never like this. Niall, the vampire hero of her current story, is invading her dreams and pestering her every waking minute to finish his story. He feels so real that she begins to wonder if she's losing her mind. After an amazing, erotic dream, she wakes with bite marks on her neck. Has locking herself away with only her stories for company finally driven her mad or could Niall possibly be real?
Learn more here.