Sex on the Hoof tied for Best Paranormal of 2011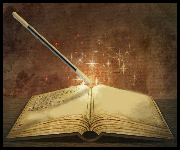 I am so excited to announce that Protect and Serve: Sex on the Hoof tied for Best Paranormal/Fantasy of 2011 at Love Romances Cafe. I am amazed and honored and thankful for everyone who voted for this book. It's a very special book for me because it's my first m/m story and Jason is one of my all time favorite characters.
Sex on the Hoof is available here and here and a FREE short story, Sex on the Hoof: Crimes in the Lab, that takes places later is available for here or or for download here.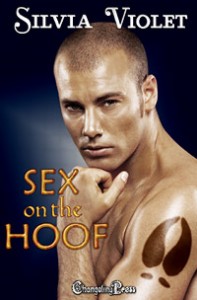 And now for a sample of Jason and Drew….
I'm Jason Fleetfoot. I've made a lot of stupid mistakes in my life. The stupidest of all was taking a job with some assholes intent on manufacturing illegal chemical weapons.
My sister, Natalie, lost her job when her company folded, and I lost mine because my fucking boss was a bastard. I've got authority issues. And control issues. Alright, I'm seriously fucked up, but I wasn't going to let my sister starve because I couldn't keep it together.
So I made a deal with the devil and damn near got myself and Natalie killed. She saved me, she and her cop boyfriend, Wolf. The name's not a joke. He's a werewolf. Did I mention we're shifters, Natalie and I. Deer shifters. If you think my human form is impressive, you should see me as a ten point buck. So yeah, a werewolf and a deer shifter. Somehow they're making it work.
As much as I hate being beholden to Wolf, I wouldn't be where I am now if it wasn't for him. Once the cops cleared me, Wolf helped me get a job in the crime lab where I can use my knowledge of chemistry and computers for the good guys.
As the newest hire, I work nights, babysitting the equipment and working on what comes in during the wee hours. For the most part, I like it. It's quiet and I get a chance to play around with new techniques and do a bit of programming. There's only one problem, Detective Drew Danvers.
He works nights too. Not because he's new, because he's a God-damned vampire. They say he was Changed against his will. But what the hell was he doing picking up a vampire at a bar? I certainly have no intention of fucking a vampire. No matter how damn fuckable Drew is. Yeah, I like men, what of it? And Drew is a fine specimen of a man, like some Viking warrior. He's at least 6'3" with sculpted arms and pecs that make him look like he could lift a truck one-handed. Considering he's a vamp, he probably can.
Getting involved with Drew would be stupid on too many levels to count. And I'm finished with making stupid decisions. So why does my body want so desperately to be impaled on him – his cock, his fangs, anything he'd like to stick in me. Natalie's right, my dick really doesn't communicate with my brain. I don't just want to fuck him, I want to be taken by him, and I never want that. Like I said, I have control issues. But with Drew . . . No, there's never going to be anything with Drew.
I hear the buzz that signals someone entering the lab. I glance around from behind the mass spec machine. Shit! Speak of the devil or in this case his undead minion.
My pride will not let me hide even though I want to. I'm not afraid of him, even if I should be. I'm just afraid my unruly cock will give away my interest.
His gaze slides up and down my body. He's looked at me like this before. But I have never been sure whether it's sexual interest or him salivating over me like I'm a piece of the lush chocolate cake my grandma used to make on Sundays. "You alone in here, Fleetfoot?"
Shit, maybe he does mean to make a meal out of me. No point in lying though. He probably already knows the answer. Aren't vampires supposed to be damn near omnipotent? "Newton called in sick, and everyone else is out in the field.
"Good." Danvers smiles, still eyeing me like I'm prey. If I was in deer form I'd bolt, white tail flagging danger. But I'm a man and his ice blue gaze has me glued to the spot. God above, he's gorgeous when he smiles. My cock is starting to get uncomfortable in my jeans.
My heart pounds as I try to interpret his response. Does he mean "good I'm going to give you to the best fuck of your life" or "good I'm going to drain your blood and leave you for dead".

Comments