Unicorn Cupcakes from Anticipating Rejection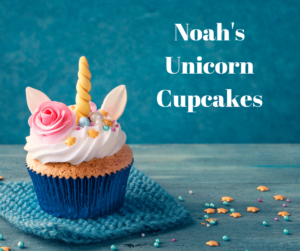 I've had several readers ask about a recipe for the unicorn cupcakes from Anticipating Rejection. While I've made many of the cupcakes in the book and I've made the cake and frosting from the unicorn cupcakes, I've not made unicorn cupcakes exactly like Noah's so I don't have a picture of mine to share, however, I do have the recipes you'll need to put yours together and some ideas for easier alternatives. I'm planning to make some in the next few weeks and I'll come back and post my results (warning: my decorating skills aren't up to Noah's standards).
When he makes the Unicorn cupcakes, Noah says he uses a cake he often uses for wedding cakes that has a light lemon flavor.
Use the lemon cake from this Martha Stewart recipe.
Or if you want something quicker, Duncan Hines Classic White Cake is a good mix. Add 1/2 tsp lemon extract and 1 tsp lemon zest.
Noah says he uses the icing from his Dreamsicle cupcakes. These are cupcakes I make frequently and this is the icing recipe I use.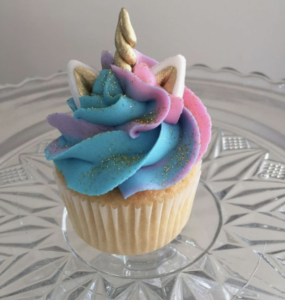 Dreamsicle icing**
1/2 cup butter softened
1/4 cup whipping cream
1 tsp orange extract
1/8 tsp salt
3.5-4 cups powdered sugar
**You may want to double it to have plenty to color and experiment with.
Whip butter with a stand mixer or a hand held mixture until it's soft and creamy. Add next three ingredients and mix thoroughly on medium speed. Add 2 cups powdered sugar. Mix on low and then increase to medium high until well-combined. Add another 1.5 cups of sugar and mix well. You may need to add more sugar or more cream to get a smooth spreadable texture. If you want a deeper orange flavor, add a few more drops of orange extract.
Divide into three bowls and color one bowl blue, one pink, and one purple. Or use the color combo of your choice.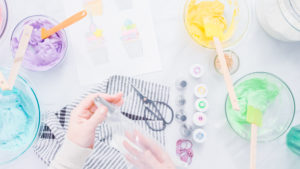 Pipe the icing onto the cupcakes using a large star tip. Place all three colors side by side in the bag and they'll come out with a striped rainbow-y effect.
Noah explains that he made the lemon candy horns himself, wowing everyone. Unfortunately, this isn't something I've tried, but I do know what Noah would have done so I'm going to tell you what you could do to try it out. If you want to go simpler, you can buy unicorn horn cupcake toppers online or at stores like Michael's and Wal-mart.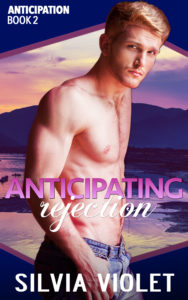 Candy horns:
Start by making butter mints but substitute lemon extract for the mint extract. Here's a recipe.
When you shape the candy, make it into the shape of a horn by twisting it rather than creating the shapes suggested in the recipe.
Noah doesn't mention how he made the ears, but they can be made from fondant, purchased premade (try Etsy, Michaels, or a party shop), or made from marshmallows like in this recipe.
Noah decorates them with edible golden glitter and silver stars. I have both those topping and purchased them at Michaels. I'm sure you can get them anywhere that sells baking decorations.
I've got more unicorn cupcake inspiration on my Anticipation Series Pinterest board.