Sex on the Hoof and Seduction of the Captain are at ARe!
Both my July releases, Sex on the Hoof and Seduction of the Captain are now available at All Romance eBooks (ARe).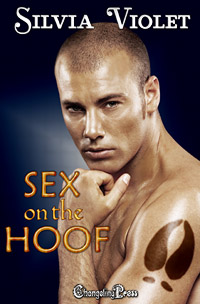 Sex on the Hoof by Silvia Violet
Deer shifter Jason Fleetfoot has turned his life around. After years of taking chances, he's got a job as a crime lab technician, and he's determined to forgo the risky behavior of his past.
Then he meets Drew Danvers, the only undead detective in the city. Jason hates vampires, or does he? Drew defies all the stereotypes of his kind and something about him has taken hold of Jason and won't let go.
Will Jason take a chance on a man others would label a risk to his health if not his very life?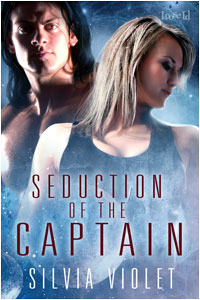 Seduction of the Captain by Silvia Violet
Kajinek is a Lalatian Dominant who must feed on fear, pain, and sex for survival. Since leaving his homeworld, he hasn't met a woman who could truly satisfy his needs.
Mercenary captain Saida Alexander needs a pilot for the most dangerous mission she's ever undertaken. She chooses Kajinek, because he's reputed to be the very best. She never suspects that he'll awaken the submissive desires she's ignored for years.
When Saida knocks on Kajinek's door, he senses that she's the partner he's been looking for. He agrees to fly her ship under one condition; she must personally feed his darkest desires. Can Saida give in to what her body wants or will submitting sexually shatter the careful control she wields over the rest of her life?