Archive for the 'web event' Category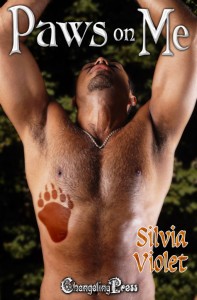 I love pie. Really I do – fruit pies, pecan pie, savory pies. I don't think I've ever been confronted with a type of pie I wouldn't eat – even mincemeat. When it comes to Thanksgiving dinner, I enjoy the turkey and stuffing and cranberry sauce but to me, Thanksgiving is a holiday for pie.
Growing up my family always went to my Grandma's house for Thanksgiving dinner, and the desserts had their own buffet. Grandma's specialty was lemon merigue pie but there were also sweet potato pies, pumpkin pies, and chocolate pie made from a recipe passed down from her grandmother. My dad was the oldest of five children, and it had been decided either before I was born or when I was very small that no one got to take leftovers home. You had to be the first one back to Grandma's house the next day to get your pick of whatever was left after we'd all filled our bellies. I remember many a day after Thanksgiving waking up a 4am not to get in line in front of Wal-mart but to get to Grandma's for the leftover lemon pie.
Silvia's Grandma's Lemon Pie
Vanilla Wafer crust
1.5 cups of crushed vanilla wafers
1/2 cup melted butter
Combine and press into a 9in pie pan. Grandma only pressed the crumbs into the bottom and put whole vanilla wafers around the edge but you can press the crumbs up the sides if you like.
Filling
1 can sweetened condensed milk
1/4 cup fresh lemon juice
1 tsp lemon zest
3 egg yolks (save whites for meringue)
1 tsp vanilla
Combine and pour into pie shell.
Meringue
Beat 3 egg whites until stiff peaks form. Add 1/3 cup sugar and 1/2 tsp vanilla. Beat to combine.
Top filling with meringue.
Bake at 350F until meringue browns just a bit. It doesn't take long. Then refrigerate for at least three hours.
I like to include pie in my stories. My free Thanksgiving short, Heat in the Kitchen, involves the demise of a pumpkin pie and  in Paws on Me, Brandon and Seth get creative with apple pie.
Protect and Serve: Paws on Me by Silvia Violet
Blurb:
Lieutenant Seth Morrison loves being a cop, but with budget cuts and crime both on the rise, he's stopped making time for anything but his job.
On the outside, Brandon Lord is an easy-going, flirtatious club owner. On the inside he's a man trying to overcome a difficult past.
When a murder investigation brings the two men together, passion roars to life. They're both willing to break the rules to be together. Because as mismatched as they might seem, each man is exactly what the other needs.
Excerpt:
I'm Seth Morrison. I'm a cop, a police lieutenant to be precise. I've been on the force more years than I want to think about. I've seen good men get killed, turn dirty, lose themselves in the bottle, lose their fucking minds, but I'm still here doing what I do. I don't know any other life. People tell me I need a break, a vacation, to relax. I don't want to fucking relax. I just want to do my job and keep this city from falling apart.
I park my car, grab my coffee from the cup holder, and charge up the front steps of the station. I could take the side door, it's closer to my office, but I love the chaos of the bullpen. When I open the door, I breathe deeply, enjoying the variety of smells: coffee that's been on the warmer far too long, the sickeningly sweet smell of candy and doughnuts, pine-scented cleaner from the scrubbing the janitors gave the floors last night, and something unnamable that simply smells like cops and hard work. I shake my head as I try to imagine not being here nearly 24/7. This is where I belong.
My stomach rumbles. I should've had dinner, but after pretending an afternoon nap was a night's sleep, I'm running late. I'll grab something from the vending machine while I dream about a juicy burger and thick home fries. It sure would be nice to have someone cook for me. I don't seem to get along with stoves. Years ago, I tried being married. That worked for about 30 seconds. My wife wanted me to work shorter hours. I wanted her to talk less, or maybe never.
Friends tell me I should make an effort to date, but I'm more comfortable at a gruesome homicide scene than making small talk at dinner with a woman or a man. Yeah, I like both. I stopped going out with men when I entered the academy. I just couldn't deal with the shit the guys would give me. Now, I don't advertise what I like, but I pick up a guy now and then. I'm discreet, but if somebody finds out, I'll deal.
One-night stands I can handle, but relationships are beyond me. People think police work is draining, but I'd rather spend all day in the field and all night at my desk filling out fucking paperwork — and often I do — than try to decode relationship signals. I inevitably screw things up and never understand why.
Sex I need. Romance I don't.
My phone rings. I pull it out of my pocket hoping the call will save me from the mountain of paperwork on my desk. It's Drew Danvers, detective and vampire. That's right, a vampire who works for the good guys. We've got a werewolf in homicide too. And he's a damn fine cop.
I remember when the shifters came out of the closet, scaring the hell out of us humans. One by one other monsters made themselves known. Most people assumed they were all assholes who wanted to eat us, but I quickly learned not to judge a man because he sucked blood or turned into a wolf. I judge men based on how they treat others.
I answer the call. "What's up, Detective?"
"Two dead werewolves found in a closet at Shift. Hacked up pretty bad. The scene's a circus. Jenkins called in sick. I'm on my own, and –"
"I'll be there in ten."
"Thanks, sir."
"No problem. Murder scene or paperwork, which would you choose?"
* * *
I step inside the club. A crime lab team is there and several uniformed officers are talking with employees. I spot Drew in the entryway of an office. He's frowning as he questions a tall hairy hunk of a man. I've seen this man around the area several times, and just like every other time, he makes my cock sit up and take notice.
Our most recent encounter was a week ago. When I want to grab a beer and be left the fuck alone, I go to Mitch's, a dive just down the street from Shift. Last time I spent the evening there, he sat next to me at the bar and came on strong. I was in a shitty mood. I wanted him, and it pissed me off. He's not my type. He's young, hip, and outrageously flirtatious. I walked away, but I regretted it later that night when I couldn't stop fantasizing about him.
The man looks my way and catches me staring. His grin says he knows the direction my thoughts are going. Fucking bastard winks at me. Drew scowls.
I turn to face him. He grins down at me, that same cocky-as-fuck little smile he'd given me earlier, making me even more aware of how close we are and how big he is. At 6'2″, I'm hardly small, but he's got several inches on me. And while I've got a rather thick pelt, the fur visible above the vee of his t-shirt is astounding.
He smiles mischievously. "You gonna cuff me if you take me in?"
"Impeding a murder investigation will get you thrown in jail."
He rolls his eyes. "I found two dead guys in my closet when I came to work tonight. My business is shut down, and I'll be losing money every minute that you're here. But at least I have a sense of humor."
"Well, I don't."
He shakes his head. "Are you taken too?"
I take another step back. "You're making a lot of assumptions."
I look over at Drew and realize he and Jason are grinning like loons. Fuck. All I need is the two of them ragging me.
I glare at Drew. "Detective, do you think you can question this man without killing him?"
"Probably."
"Fine. Fleetfoot, head back to the lab. Take my car. I'll get a ride with Danvers." I throw him my keys, and he snatches them out of the air as he gives Drew's hand a final squeeze. Jason is better in the lab than any tech we have. We only send him into the field when we're desperately short-handed. I run a hand through my hair, wishing I knew how I'm going to hold the homicide division together if we don't get more funds.
He holds out his hand. "I'm Brandon Lord. I own Shift."
"Lieutenant Morrison." I shake his hand. His skin is surprisingly smooth, his grip tight and warm. I want to feel those big hands running over me. I want to rub his furry body with my own. Fuck! I should assign someone else to this case right now and get the hell away from him. But some crazy restlessness he's dredged up in me makes me fight my instincts.
"Nice to meet you, Lieutenant." His voice is low and rich. And his grin lets me know he's well aware of my body's reaction to him.
I need to get away. His smell alone is making me hard. "I'm not here to play games. Drop the act and treat this case seriously, or I'll find an excuse to throw your ass in jail."
He grins. Fuck, he knows he's got me rattled. "I'd never kill anyone, Lieutenant. I'm just a cuddly teddy bear."
The bear shifter and the bear. Ridiculous. I need to leave now. This man is no cuddly toy. I don't think he's our murderer, but he's far smarter than he wants me to believe and likely far more dangerous. "I know what cuddling leads to."
Brandon laughs, a deep, infectious sound. I can't help but respond. Now I want him more than ever. Taking this case was a supremely stupid idea, staying on it now is unprofessional.
But I won't walk away.
Buy it at Changeling Press, Amazon, ARe
Now go visit other posts and find more great books and delicious recipes
Angel Martinez – http://www.freewebs.com/angelwrites/apps/blog/show/20193870-the-thanksgiving-recipe-blog-swap–
Havan Fellows – http://havanshawthaven.blogspot.com/2012/11/thanksgiving-recipe-blog-swapleftover.html

Protect and Serve: Savage Wolf by Silvia Violet
Blurb:
I'm Wolf, Officer Aidan "Wolf" Savage. I'm a werewolf. But unlike most of my kind these days, I'm one of the good guys even if I do scare the hell out of most people the first time they meet me. When a white-tailed deer shifter comes leaping into my life, she makes my body hotter than an erupting volcano. She's on the run, and she doesn't want my help. But I'm not about to let her get herself killed, and I'll use any means necessary to keep her safe.
Excerpt:
I tried to make myself be a gentlemen and roll off my naked little shifter. But werewolves aren't gentlemen. I heard her racing heart and smelled the hot cream between her legs, and my wolfish side begged me to shove her legs up onto her chest and bury my cock in her pussy. Then she shocked me by opening her legs and inviting me in. How could a man say no?
And, by all that's holy, she said those four words that just about made me lose it before I'd even gotten inside. "I like it rough." Just what an alpha wolf like me needs. A woman who appreciates my appetite.
When I drive into her, holding nothing back, she cries out. Her pussy holds me tight. I fight to hold still and let her adjust to my size. But she wraps her legs around my hips and bucks against me.
"More," she begs, and I'm not about to deny her. I slide out nearly all the way. She whimpers.
I thrust back in, and she groans, "Yes." After that I ride her hard and fast. She meets every stroke, slamming her hips against mine. I fuck her with brutal strength, and she keeps crying for more. I'm in heaven.
Her gorgeous breasts bounce up and down in rhythm with my thrusts. I can't wait another second to get better acquainted with them.
I shift my weight to one arm, and use the other hand to cup the tantalizing flesh, which is as soft and smooth as it looks. I slide my thumb back and forth over her tightly puckered nipple, and I'm rewarded with a sharp cry.
I keep up the light, teasing strokes. She arches toward my hand, whimpering. I pinch and tug on the pink bud. She bucks so hard she nearly unseats me. "Yes, God, yes!" she cries.
I need one of those sensitive nipples in my mouth like I need to breathe. I grab her hips, holding her firmly on my cock as I sit back on my heels. She lets her torn dress and bra slide from her arms. Then she wraps her arms around my neck and pulls herself up until she's seated in my lap. Now I can lick and suck and bite those hard buds all I want while driving myself even deeper inside her tight, wet cunt.
As if she can read my mind, my doe pulls my head down to her breast. I draw a pink tip into my mouth and suck hard, letting my teeth sink in just enough for her to feel them. She cries out, digging her hands into my scalp. "Harder, oh God, harder. I . . ."
I glance up without letting go of her nipple, desperate to know what she wants to say. Her deep brown eyes are wide and filled with need. "I like it to hurt."
I nearly choke around the hard flesh in my mouth. Have I died and gone to werewolf heaven? I bite hard enough to make her scream. She writhes against me. Before she's recovered, I give her other nipple a vicious pinch.
Buy it at Amazon.
Buy it at ARe
Buy it at Changeling Press

To kick things off. Here's an excerpt from the first story in my BDSM sci fi series, Galactic Betrayal.
Galactic Betrayal 1: Abandoned by Silvia Violet
Lark Zaccaro and Derek Carlson were partners and friends. Lark wanted more. Then someone at the Intergalactic Investigations Bureau sold them out to enemy aliens. Lark was forced to abandon Derek to the enemy, and Derek bought the IIB's story that Lark betrayed them all.
When Lark's deep cover mission and Derek's new job in search-and-rescue collide, the desire simmering between them explodes. Lark needs Derek's help to escape a new enemy, and Derek needs to discover the truth about what really happened on that alien planet. Can they overcome lies and betrayal and find the love and comfort they seek, or will their past forever keep them apart?
*Warning: This is an X-rated Excerpt.*
Excerpt
Derek took a few steps toward Lark. They stared at each other. Lark's breath came harsh and fast. He needed Derek so badly, but Derek was like a sweet-tasting poison. And when he was gone, Lark didn't know if he'd be able to pull himself together again.
Derek dropped his hand to his cock. Lark shuddered as he watched Derek stroke himself through the thin cotton pants. He needed Derek, but he needed more than a simple fuck. He needed Derek to let his anger go this time. Lark wanted to be punished for what he'd done and to find absolution in heat and pain and dark desire.
Derek took another step toward him. "What do you need?" he asked as if he'd read Lark's thoughts.
"You. Hard. Rough. No mercy. I need you to punish me."
Derek looked wary. "I took you pretty hard yesterday."
Lark nodded. "But I want something darker. I want it to hurt."
"Fuck, Lark."
"Please. You need this too."
Derek looked like he wanted to deny it, but he didn't. "I've needed this forever, since way before Lithusia. I just didn't think…"
"That I'd let you? Oh gods, Derek, I craved it, but I couldn't tell you."
"You told me now." Derek closed the distance between them and pulled Lark into his arms. Their lips met in a brutal kiss.
Lark slid his hands under Derek's shirt, pushing it up, needing to feel skin on skin. He plastered himself to Derek as they kissed, pouring all their hurt and need into each other. Derek's cupped Lark's face in his hands, holding him still so he could thoroughly fuck his mouth.
He shoved Derek's pants down, cupped his ass, and brought their hips together. They groaned into each other's mouths, and Derek rubbed his cock along Lark's. "Gonna fuck you so hard. Gonna make you pay for hurting me."
"Yes, gods yes," Lark whispered the words against his mouth.
Derek pulled away. "On the bed. Hands and knees. Ass in the air."
Lark hesitated. He wanted Derek, but resistance was ingrained in him, especially after his months on Lancarina. Derek frowned. "Are you sure about this?"
Lark's heart pounded. He wanted Derek, needed this release. "Yes," he answered, voice quaking.
"Then get the fuck on the bed, now."
This time Lark scrambled to obey, Derek's commanding voice made his cock harden again. Long seconds passed, and Derek still hadn't joined him on the bed. He looked over his shoulder and saw Derek heading for the bathroom. "Head down," Derek barked. Lark forced himself to do as he was told. Was Derek searching for the remote for his collar? He wanted desperately to believe Derek wouldn't throw his need back at him like that.
A few seconds later, the mattress sagged with Derek's weight. Derek laid a hand at the base of Lark's spine. Warmth spread through Lark, that simple touch letting him know everything was okay. Derek wasn't leaving him.
"I want to take the collar off and put it on you. As soon as we're done, I'll put it back on and wear it until we board my ship. Do I have your permission?"
Lark had never worn a control collar. He'd never trusted anyone to have total control over him. Despite all that had passed between them, he trusted Derek. But could he really submit so completely? Why the hell not? The man owned his heart anyway. "Yes." The word came out as a whisper.
Derek caressed his back with firm strokes of his hand. "Safeword?"
Lark smiled. "Steamroller." He'd chosen the name of the ship Derek had flown when they were partners.
Derek caressed Lark's ass. "Perfect."
Derek wrapped the collar around Lark's neck. Lark shoved at him and jerked away, his instinct for preservation taking over. His stomach knotted in fear. He was crazy to let Derek collar him. Crazy and so damn needy he was barely keeping himself together. He turned away from Derek and tried to get himself under control.
Derek caressed his shoulder as Lark leaned against the headboard, panting. "Lark?"
"I'm not sure I can do this, Derek." Lark shivered. "I want to but…"
"I swear I will take it off if you ask."
Lark nodded. Derek had never lied to him. He'd believed Lark capable of treachery, but he'd never lied. Lark positioned himself on his hands and knees again. "I'm ready now."
He tensed as Derek let the sinewy strand slide against his neck. Almost instantly, the bio-material twined itself into a solid ring. Derek kissed Lark's neck then slid his lips along Lark's spine. Lark breathed deep, trying to relax, bracing himself for Derek to shock him with the collar to activate it. Lark had no idea how far Derek would go with the punishment settings, and he didn't know whether that scared him or turned him on. His cock definitely didn't mind the uncertainty.
Buy it at Silver Publishing
Buy it at Amazon

All next week, October 1-7, I'll be posting excerpts from my own BDSM titles as well as excerpts from my fellow authors. It's a celebration of BDSM romance in honor of the released of Deceived, the second book in my BDSM sci fi series, Galactic Betrayal.
So please join us each day to find out more about some scorching reads!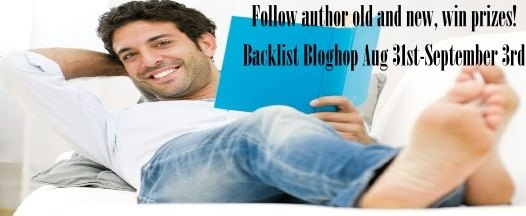 Welcome to the Backlist Blog Hop. I'm sharing the first book in my Galactic Betrayal series, Abandoned.
After indulging in a Burn Notice marathon, I started thinking about spies and betrayal and the importance of a partner or a team you can trust. Those ponderings mingled with some sci fi world-building I'd been doing, and suddenly Lark and Derek were telling me their story. I learned that they were spies several hundred years in the future. They'd been partners until their superiors told Derek that Lark betrayed him and sent Lark on a deep-cover mission cutting him off from communication with the civilized world.
Most of my recent writing prior to this story had been on the lighter side, but Lark and Derek were hurting, and their book got heavy and emotional. Each of these men believe they've been abandoned. They've got a lot of angst and grief to work through and a lot of unrequited lust. I came to care for them as deeply as I could any character while writing their story (Actually, I'm still writing it. Book 2, Deceived will be available on September 8 and I'm working on Book 3). I hope they touch you as deeply as they have me.
Galactic Betrayal 1: Abandoned by Silvia Violet
Blurb:
Lark Zaccaro and Derek Carlson were partners and friends. Lark wanted more. Then someone at the Intergalactic Investigations Bureau sold them out to enemy aliens. Lark was forced to abandon Derek to the enemy, and Derek bought the IIB's story that Lark betrayed them all.
When Lark's deep cover mission and Derek's new job in search-and-rescue collide, the desire simmering between them explodes. Lark needs Derek's help to escape a new enemy, and Derek needs to discover the truth about what really happened on that alien planet. Can they overcome lies and betrayal and find the love and comfort they seek, or will their past forever keep them apart?
Excerpt:
Lark Zaccaro smiled as he stepped out of the dripping jungle heat, and into the prison building. Even inside, the stale air was so splyvin' hot it belonged in an oven. He didn't know how anyone could breathe. Not that he was supposed to give a fuck if his prisoners got air or not. He took as deep a breath as he could and headed straight for the interrogation room.
A few hours earlier, his guards had discovered a man crouched in the underbrush, spying on their enclave. Lark's morning had been hell so far, and a vicious interrogation suited his mood perfectly. The two guards flanking the door stepped aside, so he could enter what was truly more of a torture chamber than an interrogation room. At least that's what it had been for his predecessor, and the longer Lark lived on Lancarina, the more he found himself becoming like the man he'd assassinated and replaced. He pushed that disturbing thought away. He wouldn't dwell on how low he'd sunk since he'd left his partner to die in a Lithusian prison cell.
The captive hung from the ceiling, suspended by a heavy chain circling his bound wrists. His toes barely scraped the floor, forcing his arms to support the weight of his large body. The dirty chain bit into his wrists, and blood dripped down his arms. In this squalid jungle, he'd have a deadly infection in no time. Lark would have to do something about that. The man had a ship with advanced defenses. Thus, he was Lark's ticket off this cesspool of a planet.
The man's clothes hung in shreds, and Lark couldn't help but admire his muscular body. His gaze slid over the captive's hard thighs, the impressive bulge in his pants, and the well-defined and disturbingly familiar planes of his chest. When he saw the man's face, he froze. No. It couldn't be. His former partner would have no reason to be here. But Derek Carlson, the man who had haunted Lark's nightmares and his fantasies every day for the six Old Earth months he been in this hellhole, was right in front of him. Chained. Suspended. His to do with as he pleased.
Lark's cock hardened, pressing against the confines of his pants. His body knew what it wanted from Derek, but his mind was less sure. Retribution? Forgiveness? A hot fuck before he threw him in prison to rot? Salvation? His gut knotted at that thought, and he fought to keep his guards from noticing how off kilter he was. He had to play his role, not rush this moment.
There would be time later, in his private quarters, to decide what he wanted to know and how he was going to get the information. If the vessel they had captured in the jungle was Derek's private issue ship, then he'd finally forsaken the lying scum at the Intergalactic Investigation Bureau. They might say their mission is to protect everyone in the five galaxies, but they only care about protecting their own asses. Lark intended to find out why Derek had left, but his guards would play no part in that interrogation. Derek was his.
Lark took a few steps toward the prisoner and studied him. He'd wanted him for years, from the moment they were assigned to work with each other at the IIB. Derek had turned down all his advances, saying they should keep their relationship professional. But now Derek was his prisoner, not his partner. If he wanted to live, he'd do whatever Lark told him to.
From the way Derek limply hung in his bonds, he was either unconscious or doing an excellent job of faking it. His former partner had fought hard from the look of him. A livid bruise stood out on one cheek and purple splotches decorated his ribs. A deep gash on his arm had dripped blood trails that were now dry. He would have to tend to Derek's wounds.
Lark needed the man's piloting skills. If he were going to kill Derek for believing those liars from the IIB when they told him Lark had turned traitor, he intended to do so with his own hands after they got off planet. Fortunately, he kept a fully stocked first aid cabinet in his quarters. He just needed to find a way to get Derek there without making his men suspicious .
Nothing but fear and the promise of a huge payoff on their next deal kept Lark's men from turning on him, in the same way he'd turned on the man he had been sent here to investigate. He pulled a long thin blade from his boot and pretended to examine the sharp edge as he circled Derek. He had to suppress a gasp when he saw the maze of scars criss-crossing Derek's back. If he let himself think about how Derek got those, he might be sick right here.
"Leave us," he said to the guards who were eyeing the prisoner in obvious hope of getting some play time.
Buy it at Silver Publishing
Buy it at Amazon
Book 2, Deceived, is available for pre-order and releases September 8.
Leave a comment for a chance to win a copy of Abandoned, then head on over to see other posts in the hop.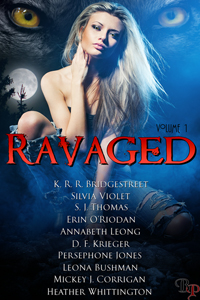 Ravaged Promo Blog Hop – 5 blogs, 10 authors, 10 copies to be won!
Welcome to the Ravaged Author Blog Hop
To celebrate the release of Ravaged this weekend the authors have done a little Q&A hosted by five of the authors on their blogs.
Each blog features two interviews and if you comment you have a chance to win one of 10 PDF copies of Ravaged kindly donated by all the authors.
The blog links can be found below so please go and check out all the interviews.
An Interview with Annabeth Leong
About the Story
Title of your story, main characters and what it is about?
Title: The Arcadian Cure
Main characters: Kyle, Melissa, and the mysterious innkeeper Mrs. Stavrou.
Summary: A mysterious innkeeper's warnings are part of the spooky thrill Kyle hopes to get when he climbs to the ruined altar of Zeus at the top of Greece's Mt. Lykaion. The thrill turns to terror when Kyle returns from his expedition with the curse of the wolf. His girlfriend Melissa turns to the innkeeper for help, and discovers that the traditional "Arcadian cure" for the curse calls for sexual adventures far beyond what the couple has previously dared to try.
Where did you get the inspiration for your story?
I love researching myths and folklore in preparation for writing a story. I looked up a bunch of stuff about werewolves, and discovered that the ancient Greeks and Romans believed exhaustion could cure lycanthropy. In my story, the cure for the curse of the wolf requires a very particular kind of exhaustion…
Favorite line:
"Surely, you have seen what happens to a man after he spends his essence. That's exhaustion. But be warned. The wolf is more…vigorous…than any normal man."
About the Author
How long have you been writing and how did you become a writer?
I've been writing all my life, and I believe a person becomes a writer by practicing writing. Anyone who sits down and puts in the time on a regular basis deserves the title. I've been writing and publishing erotica specifically for about three years. For me, that was an exercise in self-acceptance. I let go of my ideas of what I ought to be writing and started writing what I wanted to write. It's been tremendously freeing.
Have you got anything else out/due out?
In October, Breathless will publish my werewolf novelette, Not His Territory. It's based on a different conception of werewolves from that in "The Arcadian Cure." In Not His Territory, werewolves as a society are weighed down by legalistic traditions meant to keep their animal natures in line. The story is about the woman who inspires a Werewolf Council investigator to break out of that culture of restriction.
My other work includes The Six Swans, an erotic retelling of  the fairy tale, published by Coming Together; The Snake and the Lyre, an exploration of the shame and desire at the heart of the myth of Orpheus, published by Forbidden Fiction; and "Violets," a modern-day lesbian fantasy about love spells, published in Circlet Press's Like Hearts Enchanted. I write a lot of types of erotica, but it's often based on folklore, or kinky, or lesbian, or some combination.
I keep a full list of available and forthcoming stories on my blog, http://www.annabethleong.blogspot.com/ and welcome anyone interested in other work to check it out. It's currently running down the right side of the front page.
Top tip for writing/publishing?
The part of the process that a writer has control over is the writing. I recommend scheduling regular time to write and sticking to it. A person can't help but get better at writing with frequent, faithful practice. Having a solid foundation of regular writing is the only way I can handle acceptance, rejection, revisions, and all the administration and emotion that go along with publishing.
Just for Fun
If you were a shifter what animal would you change into?
A wolf. I like the classics.
Favorite food and drink?
I am like a little kid. I love pizza, french fries, and milkshakes.
Favorite movie?
A short list: Tombstone, Legally Blonde, Clueless, and The Warrior's Way. I have two quite opposite streaks of appreciation.
Boxers or Briefs?
Boxers.
Finish this sentence: I have never…
I have never worked my way through The Kama Sutra.
Stalker Links:
Blog: http://www.annabethleong.blogspot.com/
Twitter: @AnnabethLeong
Amazon: http://www.amazon.com/Annabeth-Leong/e/B007UUBXJU/ref=sr_tc_2_0?qid=1343061693&sr=8-2-ent
E-mail: annabeth.leong@gmail.com
An Interview with DF Krieger
About the Story
Title of your story, main characters and what it is about?
Her Pride My Joy is about the BDSM style sexual relationship between a zookeeper named Tina and a shape shifting lioness named Kenya
Where did you get the inspiration for your story?
I often wonder what a zoo would be like after dark.
Favorite line:
She'd learned long ago that the darkness boasted things—creatures—that could be as cruel as they were kind.
About the Author
How long have you been writing and how did you become a writer?
I've been writing for as long as I can remember. I don't know how I became a writer, there's been a book in my head and a pencil in my hand since I could draw and long before I could read.
Have you got anything else out/due out?
Quite a few books in both regards. You can check my website for me details.
Top tip for writing/publishing?
Edit your work before you send it to a publisher. Too often a manuscript is turned away because an author didn't bother to even run a spell check.
Just for Fun
If you were a shifter what animal would you change into?
A panther, for sure!
Favorite food and drink?
Iced tea or Coca Cola and Long Grain Wild Rice (Uncle Ben's Brand)
Favorite movie?
Practical Magic
Boxers or Briefs?
Neither…Nakey!!!
Finish this sentence: I have never…
Poked a badger with a spork.
Stalker Links:
http://www.facebook.com/pages/D-F-Krieger/177107165643929

And the winner of a copy of Always MJ from the interview post with Matty and Jay is …….
Julianna
Jo will contact you soon about your prize.
And now for a chance to win all three Blog Hop Titles, Moving Mountains by Freddy MacKay, Always MJ by Jo Peterson, and Astronomical by me, click here and answer a question related to each book.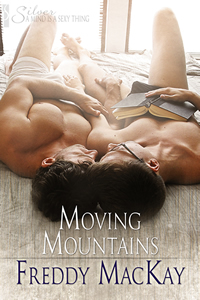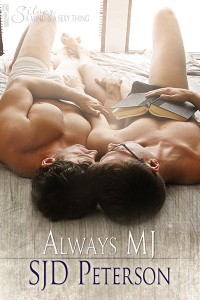 We'll announce the winner tomorrow when we take over the Silver Publishing FB page. Stop on by and see what kind of trouble we can get into!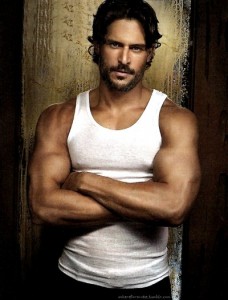 This is Joe Manganiello. He plays Alcide on True Blood. Isn't he HOT? I think so. I also think he's inspiring. Oh the fantasies he stirs up…..mmmm…..oh where was I? Right. Inspiring. Along with inspiring naughty day dreams, he also inspires stories and characters including werewolf cowboy Coleman Wilder, one of the heroes of my upcoming book, Finding Release.
This Friday (March 16) Poppy Dennison and I are hosting a flash fiction blog hop inspired by Joe. If you'd like to join in, write a shot original (not fan fic) piece based on a picture of Joe and post it on your blog.  All the rules and info you need as well as more pics can be found here on the Facebook Event page.
This is going to be so fun!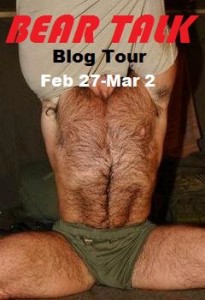 Welcome to the Bear Talk Blog Tour. Johnny Miles is here with me today to share some thoughts about bears and share an excerpt from his wonderful book, The Rosas of Spanish Harlem. When you're done, see the bottom of the post for links to more Bear Talk goodness.
Be sure to leave a comment for the chance to win an e-book version of The Rosas of Spanish Harlem!
I've always known I was different from other boys. I just had this innate feeling about it but was never able to verbalize, let alone think it to myself. I lacked the words at such a young age.
But here are some ironies for you to ponder.
Even from before I ever saw "The Wizard of Oz" my favorite animals were, and still are, lions and tigers and bears. As for my favorite childhood movie, you're correct if you guessed "The Wizard of Oz." Looking back, these may or may not have been indicative of the gay man I would eventually become.
But wait. Here are two more ironies. (more…)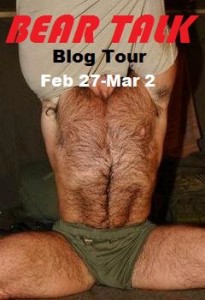 The Bear Talk Blog Tour is next week. Oh the furry fun we will have! But to whet you appetite, I'm sharing a free story starring Seth and Brandon from Paws on Me. Click here to read what naughty things happen when Brandon wants to hibernate and Seth lures him out of bed with bacon.
I originally wrote this story for the Coffee and Porn blog birthday bash. You can find more free stories there.